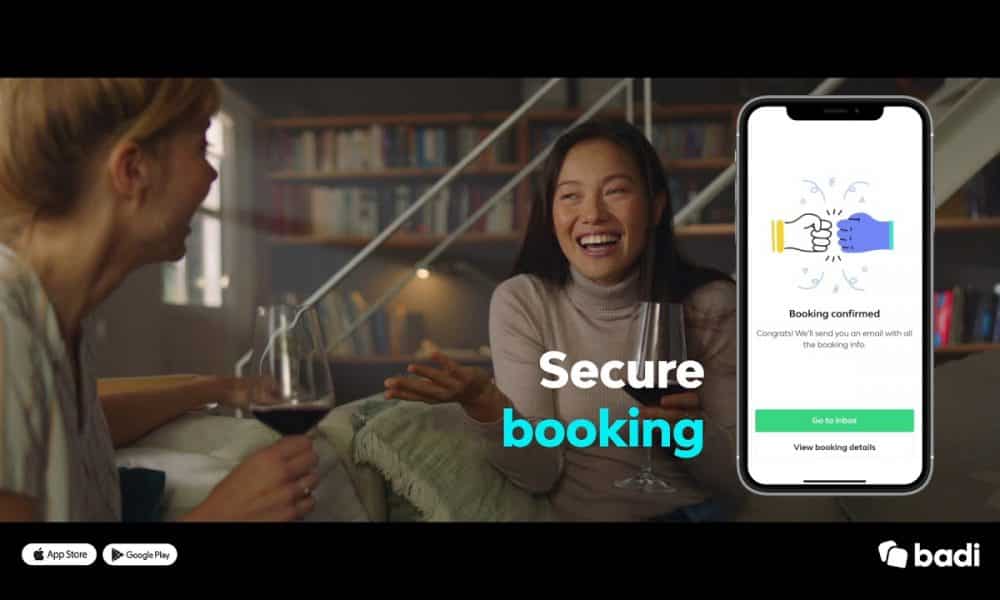 AI-driven room rental marketplace, Badi, has launched its latest above-the-line activity to highlight the service Badi provides of finding great properties and people to live with through intuitive algorithms.
The multi-channel campaign addresses the issue of loneliness in the UK's major cities by revealing how big an impact the people we live with can have on our happiness.
Timed to run across the summer months, the ATL campaign will start on main TV channels on July 22nd before rolling out across other platforms, including new innovative street-level formats and 250 Superside Taxi's across central London for the month of September and into early October.
Steven Hiltermann, UK General Manager for Badi, said: "The right flatmate(s) can have a huge impact on people's lives. People often shake up their living arrangements and look to share housing at significant times in their lives, from moving to a new city to starting a new job or overcoming a break-up. Well-paired flatmates can provide company, friendship and support during these transitions.
"With rental prices continuing to rise and with such high demand in the property sector, we understand how important it is for people to find the right living situation for them – for both landlords and renters. So we're super excited for the roll-out of our summer campaign and to spread the message across the UK about the proptech solutions we offer."
Starting with TV, the campaign will launch today (22nd July) and will follow linear and broadcast channels: Channel 4, Sky, E4, ITV 2, ITVbe, All 4, Sky Go and ITV Hub.
From a social perspective, the campaign will go live across Facebook, Instagram (both feed + stories), YouTube and on the side of taxis across London.
Badi is experiencing a period of constant growth and has managed to reach 1.5 million users and more than 200,000 rooms published in these four years, in addition to being present in major European capitals, such as London, Paris, Madrid, Barcelona and Rome. This year also saw the announcement of a successful Series B round of $30 million and places the company as the key player to transform the real estate sector.