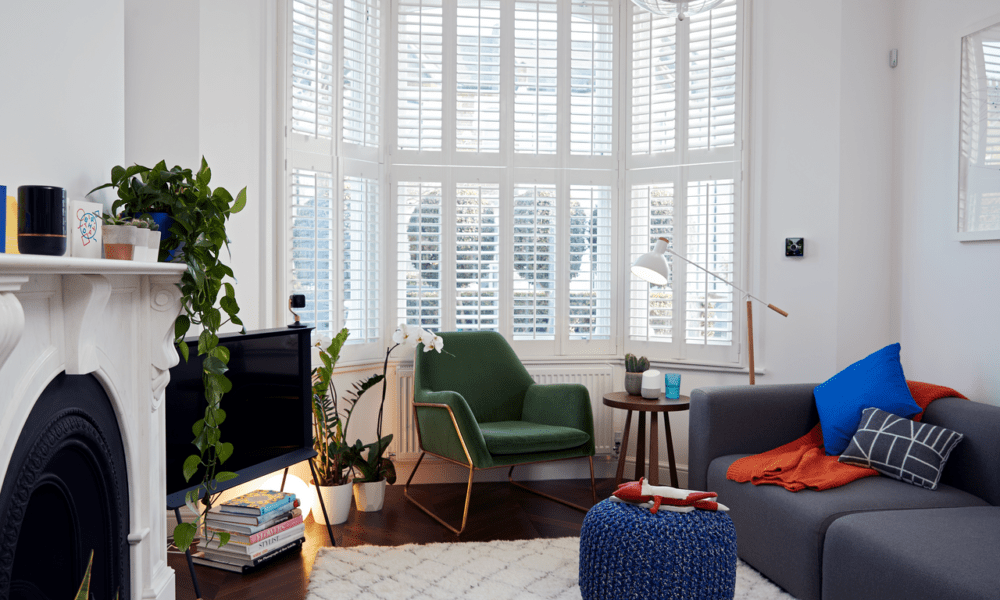 Brits are actively looking for ways to reduce their energy consumption within the home, in line with green legislation coming into force banning sales of new petrol and diesel cars by 2030, and ambitious net-zero targets set for 2050.  But while there is a desire from most (88%) to move to a more sustainable future, new research from smart home experts, Hive, part of the British Gas team, found that 41% say they don't know where to start. Almost two-fifths (37%) don't believe the transition to the sustainable living will be easy and over half (53%) don't anticipate their home being more efficient by 2030 as a result.
Delving into how our home and work life is set to change over the next decade, Hive has teamed up with leading futurologist Tom Cheesewright to share his predictions on the role that smart tech will play in fuelling a green future, as well as managing our carbon footprint. Cheesewright believes that we will increasingly use smart technology to manage energy within the home, but there is a greater awareness required to help us understand the benefits it can have on our home lives and our wallets.
Tom Cheesewright comments: "Some of the main barriers to adopting smart tech have fallen. It used to be complicated and expensive, but now it's simple and affordable. Hive is a great example: its eco-system of solutions to manage heating, lighting and electricity is now helping people cut their carbon footprint in over 1.9 million UK homes. But if we want to hit our net zero goals and live more sustainably as a nation, greater education is required to overcome some of the perceived barriers to adoption. As we edge closer towards an era of mass adoption, people need to know how smart tech will further benefit them not only from a sustainability point of view but also to their wider lives, be it financially or through added convenience."  
What will the home look like in 2030? Tom Cheesewright's predictions  
Smart tech will be the norm: "It's not that long since smart homes were what I call "footballer tech", confined to the elite. But in just a small space of time, this has entirely changed. Technology advances at an incredible pace, getting more powerful, cheaper, and most importantly, easier to use. As we continue to innovate, smart home products geared towards sustainability will become the norm in the home. The smart meter rollout continues. Every time people replace their thermostats, lightbulbs, or other home tech, they will find that the obvious options will increasingly be smart ones. By 2030, almost every UK home will have some form of smart tech." 
Semi-communal living will become increasingly popular: "As we look to prioritise sustainability, and people continue to live in shared accommodation well into their 30s, there will be a rise in semi-communal living: smaller private homes with a lot of shared spaces. With homes shrinking and more of us working remotely, this is a good model for a more sustainable future: modern, well-insulated and sustainably heated homes with access to amenities – including remote working spaces – all within walking distance. Smart tech will play a key role in helping us to make the most of shared spaces, managing access, setting heat and lighting to our preferences, and ensuring security. As well as people sharing more spaces, we'll also see a rise in microgrids, especially in new builds, where you can share energy within the community. This means energy can easily be transferred to different homes, instead of wasted."
The home will take part in the future energy system: "More homes in the future will generate and store energy and will be rewarded for making their homes part of the energy grid. Around a million homes in the UK have solar photovoltaics today – and that number is growing. Though the percentage of individual households adding small (sub 4kw) solar installations is only increasing at about 3.6% per year, the next class of installation (4-10kw) seems to be growing much faster. But it's not just solar power that is set to increase, we're also likely to see more and more people using other technology and taking part in the future energy system, be it smart water tanks, heat pumps, EV chargers and home batteries." 
 15-20% of the UK will continue to work from home: "Over 40% of the UK worked remotely in lockdown which increased over 600% from 5.7% at the start of 2020. This is likely to drop back to around 15-20% as we exit this period, but then start to climb again towards 2030. Our homes are poorly insulated compared to modern offices, so those choosing to remain at home may look to make savings from commuting on retrofitting their home, better insulation, ventilation, and sound-proofing – all of which have added green benefits. Using one centralised app, such as the Hive app, we'll see more people linking their devices together in one eco-system to better manage their heating and electricity bills. For example, ensuring lights only turn on when someone is in the room, or linking their smart thermostat such as Hive Active Heating to Hive radiator valves to have greater control over the heating in individual rooms."
Suburban office shares to take the load off the home: "With more of us working remotely, and a lot more freelance workers, suburban office shares will be in demand. Lockdown has seen couples and flatmates arguing over who gets the kitchen table and the biggest share of the broadband. With our smaller homes, people will be seeking out extra space – especially the 20% of the workforce I estimate might be self-employed by 2030. Users of these spaces will be looking for somewhere warm and light, but also somewhere with good sustainable characteristics."
The electric vehicle revolution will be driven into force: "As we edge closer to new legislation banning diesel and petrol cars coming into play, the number of electric vehicles on the road is set to grow fast. Based on the typical replacement rate for cars in the UK, and the rapid growth of EV sales, I estimate around a third of all UK cars will be electric by 2030. Electric vehicle prices will continue to fall, and the technology will continue to improve. More brands will open up charging at home as part of a wider eco-system of smart tech, including Hive, adding convenience, and integrating energy storage into your smart home." 
One giant computer: robot furniture and cleaners "Computers are making their way into everything, turning the home into one giant computer – a true 'machine designed for living', as Corbusier would have called it. We'll see more robot furniture that can transform at the touch of a button to make the best use of your living space. Robot wardrobes that press and fold your clothes. And smaller, sleeker, and cheaper robot mops and vacuums. Smart hydroponics systems, to give you a constant supply of salad veg will be more mainstream."
Americo Lenza, Portfolio Director for Service & Solutions at British Gas comments: "It's clear we're heading towards a greener future, with the next nine years set to introduce smart tech that enables consumers to have greater control of their homes and carbon consumption. From tech that allows you to monitor and track your carbon emissions through one centralised app to the rise of electric vehicles and homes increasingly having greater control of how they access energy from the grid – consumers are looking for tech that makes everyday tasks not only easier but is also better for the planet. But you don't have to wait until 2030 to get in on the action, the Hive eco-system of solutions including our award-winning smart thermostat, smart lighting and plugs are already available to help support the reduction of carbon footprints within the home."
Find out more about the Hive products on the website: https://www.hivehome.com.