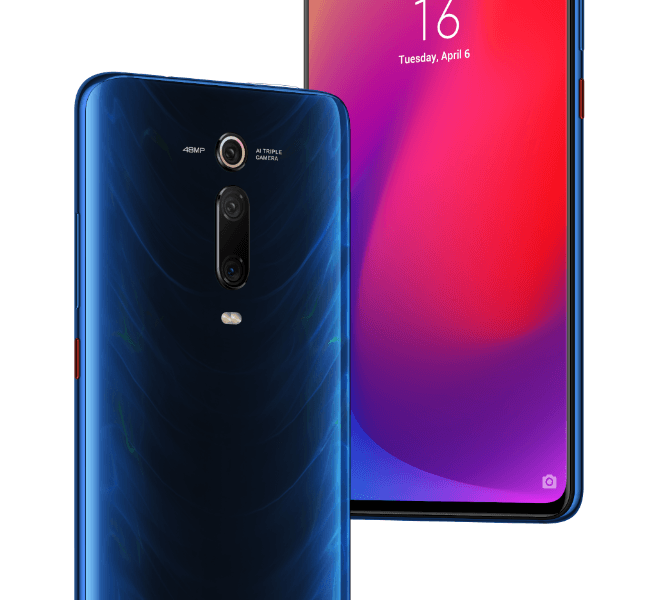 Xiaomi has come to the rescue with gift ideas for this holiday season for all tech fans from wireless earphones to smartphones and more.
Gift ideas for under £80
This Christmas with these highly popular and cost-effective HD wireless earphones which boast sound quality your loved ones will have to hear to believe.
Christmas is the time for sharing, and with these earphones, friends and family can rock around the Christmas tree together given they allow users to pass either earphone to a loved one (no tangled wires!) – meaning songs can be enjoyed together.
Perfect for ensuring you're covered for all those long car journeys to see family and friends over the festive period, with these handy earpods, users can break away from the limits of wired earphones. Furthermore, the Mi True Wireless Earphones can be charged on the go with its long-lasting case battery that has enough power to provide ten hours of playback – one of the best in the market.
The Mi True Wireless Earphones are available to purchase for £79.99 via Mi.com/UK and at the Mi Store.
As one of the most cost-effective options out there with an exceptional market-leading battery life of up to 20 days, the Mi Smart Band 4 is the perfect stocking filler. It's ideal for those starting their fitness journey or for existing fitness fans – whether a gym bunny or marathon runner. This fitness tracker will help your loved ones track their progress and stick to their health regime.
Thanks to being a personal trainer on your wrist, it's ideal for any post-Christmas binge workouts – making your family and friends ready for the 'New Year, New You' period! For runners, it tracks pace and step count; while for cyclists, it watches heart rate in real-time to facilitate the best workout, whether it's on mountain roads or dashing around the city. Thanks to being 5 ATM water-resistant up to 50m, it's great for any type of swimmer as it recognises five different swimming styles and records 12 data sets, including swimming pace and stroke count.
Even when stepping away from exercise, this clever device will help those near and dear to keep up with the pace of life thanks to its ability to instantly view calls, texts, notifications and control your music.
The Mi Smart Band 4 (Black) is available to purchase for £34.99 via Mi.com/UK or at the Mi Store.
Gift ideas under £110
For those on a budget or looking for a smartphone that ticks all the right boxes, the Redmi 7A is perfect. Representing a complete upgrade over its predecessor (the Redmi 6A), the Redmi 7A packs a punch thanks to featuring an even more powerful Qualcomm Snapdragon 439 with improved speakers and splash resistance; as well as the ability to receive FM radio signals without an external antenna.
This smartphone is a great all-rounder thanks to its specs. Its larger 4000mAh battery and faster 10W charger keep users connected – making it ideal for individuals who are always on the go. While, its 12MP rear camera with a large pixel size of 1.25um capable of capturing clear images even in low-light conditions, means its perfect for capturing family memories, during Christmas and beyond. It also features a 5MP front camera that includes AI face unlock capabilities.
The Redmi 7A is available to purchase for £109 via Mi.com/UK (Matte Black, 2GB+32GB version), or at the Mi Store (Matte Black, Matte Blue, 2+16GB, 2+32GB versions).
Gift ideas for under £400
Electric scooters have taken the world by storm – it's bound to be the hottest present for 2019! Give your nearest and dearest the chance to enter the New Year in style by gifting a high-performance motor, the Mi Electric Scooter – boasting exceptional reviews.
Scoot your way into the New Year: Mi Electric Scooter (£399.99)
Boasting a long-range battery life of up to 30km, users can take their journeys even further. The Mi Electric Scooter offers convenient monitoring thanks to being able to be paired via Bluetooth – turning your smartphone into your very own dashboard, showing current speed, remaining power, and other real-time riding statistics.
Thanks to having an aerospace-grade aluminium frame weighing just 12.5kg, and quickly folding, this scooter is great for any use – whether an always on the go commuter or an environmentally-conscious traveller. It also has excellent thermal conductivity and corrosion resistance for added durability.
For added safety in the day, or at night, the Mi Electric Scooter Pro features ultra-bright headlights and has red tail lights which flash distinctly while braking as a warning to pedestrians and other vehicles on the road. Furthermore, it features a front and rear braking system for an efficient, responsive braking distance of just 4 metres.
The Mi 9T Pro is the newest addition to Xiaomi's acclaimed Mi 9 flagship line and is the fastest smartphone in its class. Featuring an 8-layer graphite cooling system and modish design to boot, the Mi 9T Pro is a no-brainer for gamers, casual creators, and young professionals alike.
Equipped with a Qualcomm Snapdragon 855 processor and pop-up camera, the Mi 9T Pro boasts a sustained peak performance and an immersive full-screen experience to keep users on-trend. Its 20MP panorama selfie camera means your friends and family won't need a selfie stick during the festive season as anyone and everyone can join a photo by simply turning the phone from side to side to capture the whole group.
Thanks to boasting Dual Turbo acceleration, the Mi 9T Pro is equipped to deliver the optimal gaming experience. Through deep optimisation, the Mi Turbo reduces file fragmentation and keeps the system running smoothly for up to 18 months. Meanwhile, the updated Game Turbo mode gives a massive boost to touchscreen sensitivity and responsiveness. It even features more tools like visual enhancement, so it can be played using custom configuration.
The Mi 9T Pro (6+ 128 version, in Blue and Black) for £399 is available via Mi.com/UK, the Mi Store and via a Xiaomi UK Authorised Online Store on Amazon.