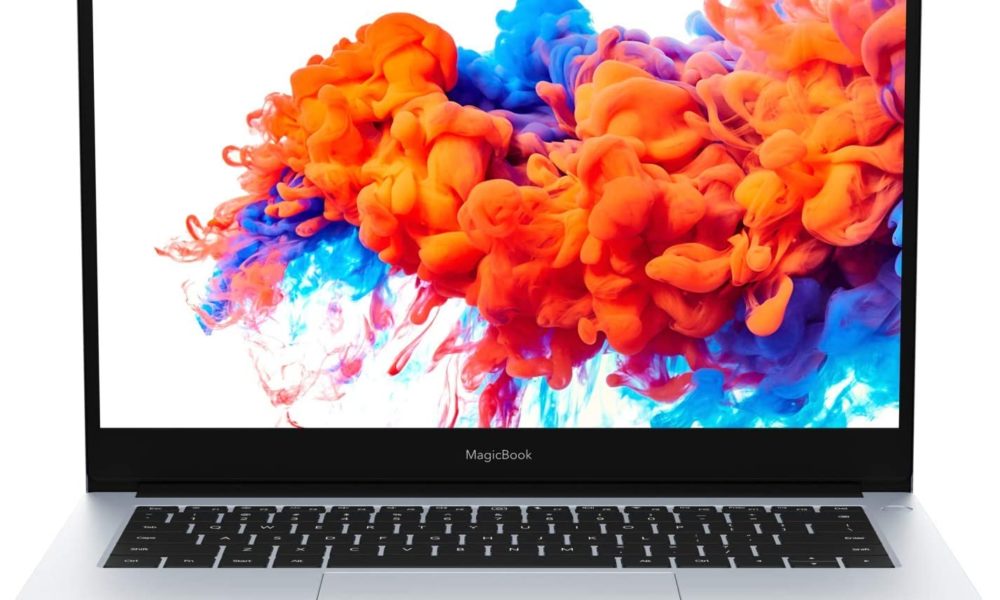 HONOR has announced a brand new HONOR MagicBook 14 Special Bundle with a 12-month subscription of Microsoft 365 Personal in the UK, France and Germany.
​
Designed for young professionals and students who seek superior features and functionality at an affordable price point, the HONOR MagicBook 14 offers an array of exciting creative tools and features to help foster productivity and creativity. Microsoft 365 builds on the foundation of Office, infusing new artificial intelligence (AI), rich content and templates, and cloud-powered experiences to empower subscribers to become better writers, presenters, designers and more.
​
Kickstart your creativity in Word, Excel, PowerPoint and More on all new HONOR MagicBook 14
​
Whether you're working remotely or are back in the office, the HONOR MagicBook 14 is perfect for bringing your ideas to life. Featuring 8 + 256 GB RAM, HONOR Magic-link 2.0 for seamless multitasking between all your go-to devices and a handy pop-up webcam which is discreetly hidden underneath the keyboard, the HONOR MagicBook 14 is ideal for on-the-go creators who want a powerful device to work and collaborate flexibly and efficiently.
​
As an added bonus, Microsoft 365 subscribers get exclusive access to 200+ new premium templates across Word, Excel, and PowerPoint. To supercharge creativity, Microsoft 365 also provides subscribers with exclusive access over 8,000 beautiful images and 175 looping videos, plus 300 new fonts and 2,800 new icons to create high-impact and visually appealing documents. Subscribers can unleash their creativity when working on university coursework, client presentations, or family projects, enjoying smooth and seamless performance thanks to the HONOR MagicBook 14's powerful core.
​
From 23 June until 30 June, the HONOR MagicBook 14 (8+256 GB version in Space Gray) with a 12-month subscription of Microsoft 365 Personal will be available for pre-order in the UK, France and Germany for £599.99​ at hihonor.com. For more information, visit hihonor.com.
​
Join the 'Looking to the Future' Microsoft 365 Challenge
​
To celebrate, HONOR announced the launch of the 'Looking to the Future' Microsoft 365 Challenge, a creative contest encouraging HONOR fans to put their design skills to the test for the chance to win a brand new HONOR MagicBook 14 laptop.
​
To be in with a chance of winning this amazing prize, simply create a piece of artwork relating back to the theme of "looking to the future". All of us have hopes and dreams we want to achieve. Create a piece of artwork that depicts your goals for​ life​ after​ lockdown.​
The final submission can be a poster or a video, so get your creative juices flowing and let your imagination run wild! The final creation should be in keeping with HONOR's fun and vibrant brand spirit.
​
Once you've finalized your entry, simply upload your design on hihonor.com from 29 June, 2020. All entries will be judged by most hyped creative pros and tech content creators. Entries close at 11:59PM CET on 15 July.​​
​
Winners and runners up will be announced on July 21, 2020, so stay tuned! Make sure you follow the design and submission guidelines for your contest submission(s). Full terms and conditions are available hihonor.com.
The Awards
​
HONOR Master Award (x2)
HONOR MagicBook

 14

Artwork featured on HONOR's Homepage banner for three days

Artwork featured in the official Contest Design Album
​
HONOR Creative Award (x3)
HONOR MagicWatch 2

Artwork featured in the official Contest Design Album
​
HONOR Brilliance Award (x5)
HONOR Magic Earbuds

Artwork featured in the official Contest Design Album
​