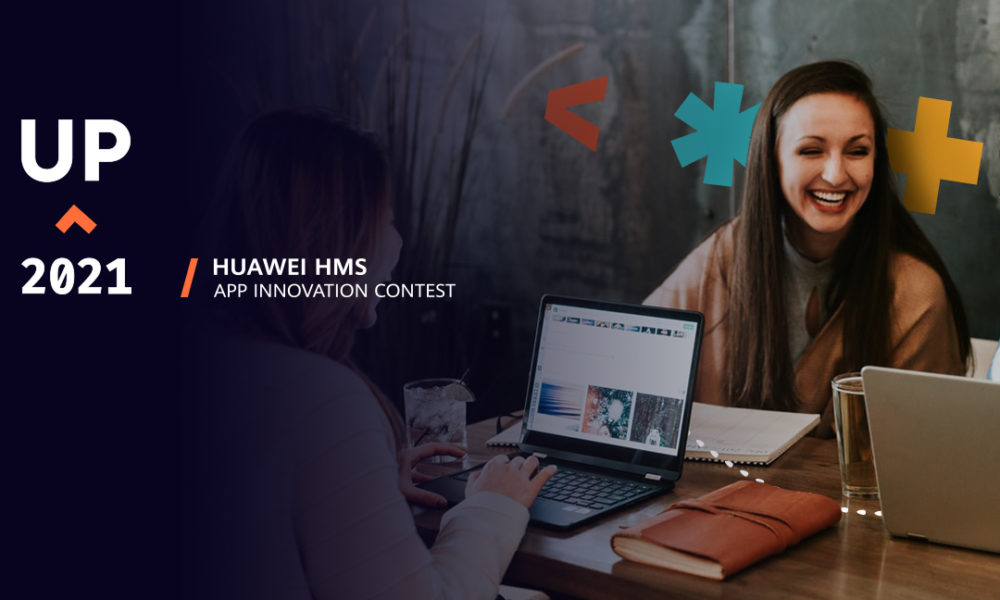 Huawei has launched its annual Huawei Mobile Services (HMS) App Innovation Contest – AppsUP. The program aims to inspire talented developers across the globe to create ground-breaking apps and digital experiences and gives them a unique opportunity to explore and promote digital innovation.
The annual AppsUP contest will see entrants develop innovative, localised apps using Huawei's dedicated HMS ecosystem to offer seamless smart experiences to Huawei device users. The contest is open to five regions – Europe, Asia Pacific, Latin America, Middle East & Africa, and China – and this year's theme is 'HMS Innovate for All'.
The contest gives talented developers the opportunity to gain global recognition and win cash prizes of up to $15,000 USD, with a total prize fund of $1 million USD available, as well as comprehensive technical support to help open new doors in-app innovation. The competition is open to all, from students and up and coming developers, to established professionals.
Dr. Jaime Gonzalo, Vice President of Huawei Mobile Services in Europe, commented: "We at Huawei are committed to providing TECH4ALL, ensuring no one is left behind in our digital world. With our AppsUP contest, we hope to challenge the next generation of app developers to create seamless experiences to help consumers navigate the increasingly connected, digital world we are living in. Innovation is at the heart of this contest, and we're looking forward to seeing the solutions developers around the world will create using Huawei Mobile Services."
The competition proved hugely popular last year, with entries from more than 3,000 teams from over 170 countries. Thousands of innovative HMS apps were submitted, covering every facet of daily life, and inspiring smart experiences in health and fitness, education, agriculture, environmental protection, transportation, and public safety, among many others. Last year's winners included Catrobat, a non-profit project awarded 'Best App' for Pocket Code, who developed their app to inspire teenagers and adults to learn coding, while the 'Most Popular App' prize was awarded to Italian mountain recognition app Peaklens, created by researchers and students, which received the highest number of votes and downloads.
Contestants in this year's AppsUP contest will be able to compete for multiple other accolades such as the Tech Women's Award (introduced for the first time this year), Excellent Student Award and Best HMS Core Innovation Award. In addition to cash rewards, finalists will also have their app promoted on HUAWEI AppGallery, accessible to a global audience of 700 million Huawei mobile device users. Winners will also benefit from additional rewards, such as AppGallery promotional resources, Huawei cloud resources, and exclusive incentives for paid HMS Core capabilities, amongst others.
HMS is now the third-largest mobile app ecosystem in the world reaching more than 700 million global device users and provides global developers with unique hardware and software synergy to help power-efficient development and effective solutions for consumers, while HMS Core, the collection of Huawei Developer kits and services, ensures that Huawei devices provide an exceptional user experience.
How to enter
To enter, participants must register for the contest and submit their entries via the official website between June 10 and August 20, 2021. Participants can sign up either as an individual or as a team of up to three members.
All apps must be developed using selected HMS Core capabilities and submitted for review through the contest webpage before 18:00 (GMT +2) on August 20, 2021. The judging panel, comprising experts from the technology, finance and gaming sectors as well as Huawei heavyweights, will then score each entry based on its functionality, innovation, social value and user experience.
From there, the top 20 shortlisted apps from each region will be made available for public voting through the contest webpage and HUAWEI AppGallery. Selections will be based on the number of votes and downloads that each shortlisted work receives from the public.
In October, the finalists will showcase their apps at regional events to the expert judging panels, who will rank the 20 shortlisted works according to a comprehensive scoring formula to determine the winners.
For more information on the AppsUP contest, please visit the Huawei AppsUP website.