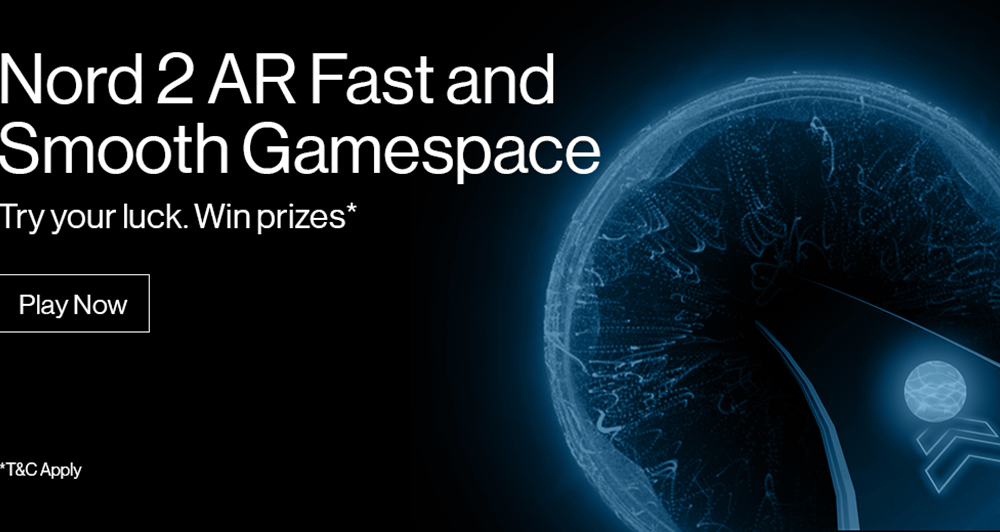 With the OnePlus Nord 2 5G around the corner (22nd July 2021), OnePlus has created interactive games leveraging AR technology: the Fast and Smooth Challenge.
Here are the details on how to participate in the challenge:
Just head to https://nord-ar.oneplus.com/nord-2-5g/
Accept necessary permissions to join the challenge.
The first challenge gets unlocked at 2:00 PM BST on 12th July. Participants can navigate through the Fast and Smooth Lane in the designated time to reach 90Hz score.
The second challenge will get unlocked at 4:00 PM BST on 22nd July. Try to charge at most 30 phones in the designated time to complete the challenge.
The games are simple and straightforward, but not as easy as you think, the ones who make it far enough would be selected to take part in a giveaway, and have a chance to win a Nord 2 and other awesome rewards! (Disclaimer: the giveaway is only available for users in India, the EU, and the UK.)