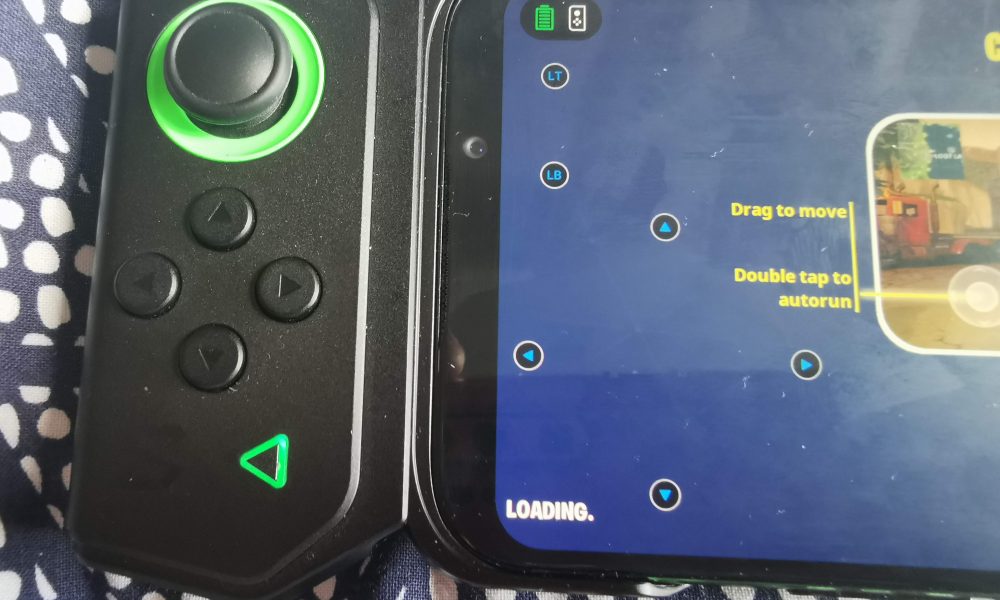 Recently I reviewed the Black Shark 2 now its time for the gamepad (under £80) for the Black Shark 2.0 in this review I will be just be using the left side as I couldn't get the right side into review at this time I'm sorry.
Gamepad Controllers:
The Controller comes along with the smartphone,
One of them consists of: a touchpad with A, B, X, Y available and the Shoulder Buttons.
Another is Controller with D-pad and More mapped buttons which can be customized according to the game!
The battery has to be charged for Gamepad every now and then!
Appearance:
The smartphone looks like born for gaming! The LED lights in black shark 2 totally give the Gaming vibes
This is like a gaming laptop but in Smartphone form, it's so easy to set up the gamepad for the Black Shark 2.
Game Dock:
Which allows you even better gaming experience.
Options like :
Attaching the GamPad.
Master Touch
WLAN Settings
Notification Control
Performance Check
Shark Space (an ongoing process) and much more!
THE SPECIAL CASE FOR GAMEPADS:
The case comes with the smartphone which allows attaching the gamepads to the black shark
The Whole setup gives a lot of enhancements for an awesome gaming experience.
Adding the gamepad 2.0 to the Black Shark 2 adds another level to mobile gaming completely. this the most fun I've had with mobile gaming totally.