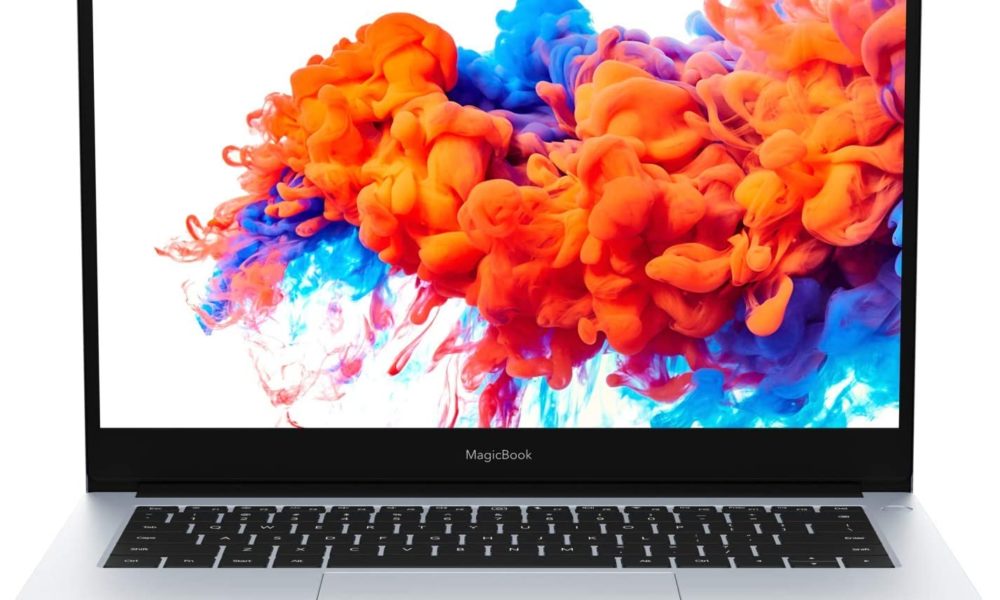 Here is the review of the Honor Magicbook 14 I've been using it for a few weeks to see how it works on a day-to-day basis. It should be said that there is a version with a higher screen size that scales to 15.6 inches, but available only in some geographic areas.
Design
The 14-inch 1080p IPS LCD screen takes advantage of all the panel space, with frankly thin frames on both the top and sides, as the webcam location is placed in the keyboard area instead of on the screen.
Thus, the screen and body ratio becomes 84%. The bottom is a little thicker, but nothing intrusive, so you'll barely notice it when you watch videos or content of this type.
Nor is the panel glass one of the brightest we've ever seen, so it doesn't hurt if you plan to combine the most playful use of the MagicBook of Honor, with the most professional or working when using office applications.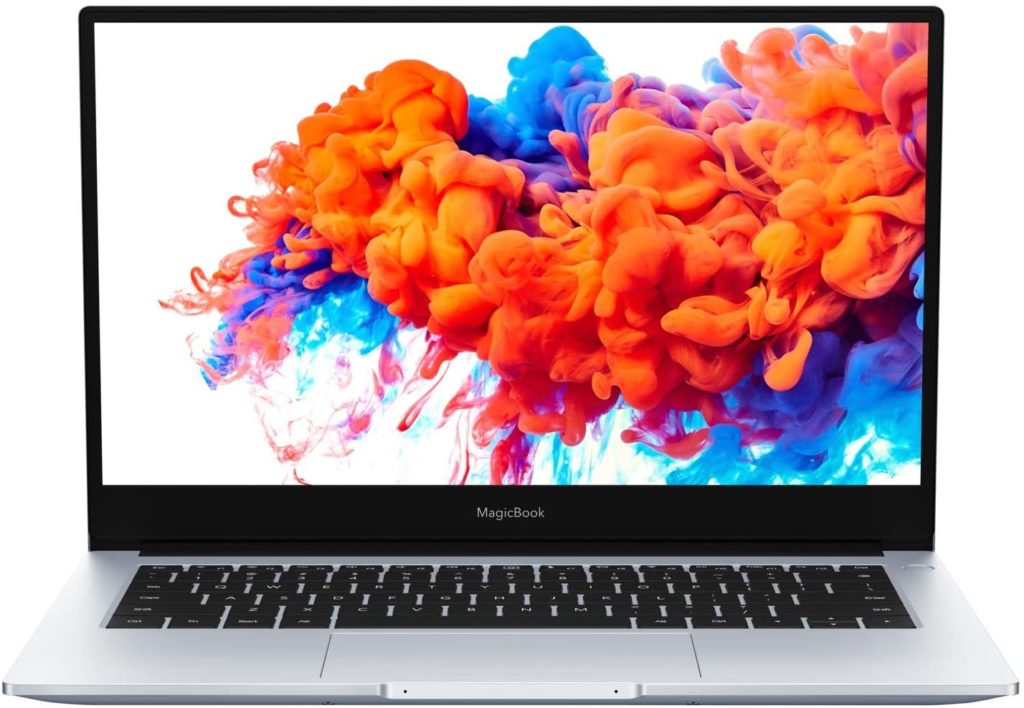 The exterior is made of magnesium alloy and is finished in 'Mystic Silver', which we personally find more purple than usual, even if it is an appreciation. It's a much nicer finish than standard matte black. There is also a 'Space Grey' option.
The edge of the laptop also comes with a blue chamfer, which gives it a certain personality within this world of designer laptops.
It is a lightweight laptop, weighing less than 1.38 kilograms and a thickness of 15.9 mm. It is possible to carry it comfortably in a bag, although its screen is not the 13 inches that seem to be most manageable in this range of ultralights for daily use.
Its keyboard and touchpad area is generous, with a pretty soft and fluffy keystroke with hardly any resistance. It also has a soft backlight, so you can see what you're writing if you're in a dark room.
If you are concerned that your webcam may be activated by third parties in order to suffer an attack or vulnerability, in the MagicBook this will not be a problem since it is hidden inside the keyboard, centred between the F6 and F7 keys.
Although the privacy side is an advantage, this camera is not at all satisfactory with 1 MP quality and an angle that is directed towards your chin. This makes if you're one of those who writes or takes notes during a video call, you'll hide part of your face.
The laptop comes with a fingerprint sensor that you can use to unlock access. It also maintains the option to set a PIN or password, something that you can combine with all the options that Windows allows.
The audio quality is nothing special compared to the option of other laptops that work a little more this section, to which it should be added that the speakers are at the bottom of the laptop. This greatly favours the experience if you're watching videos sitting on your bed.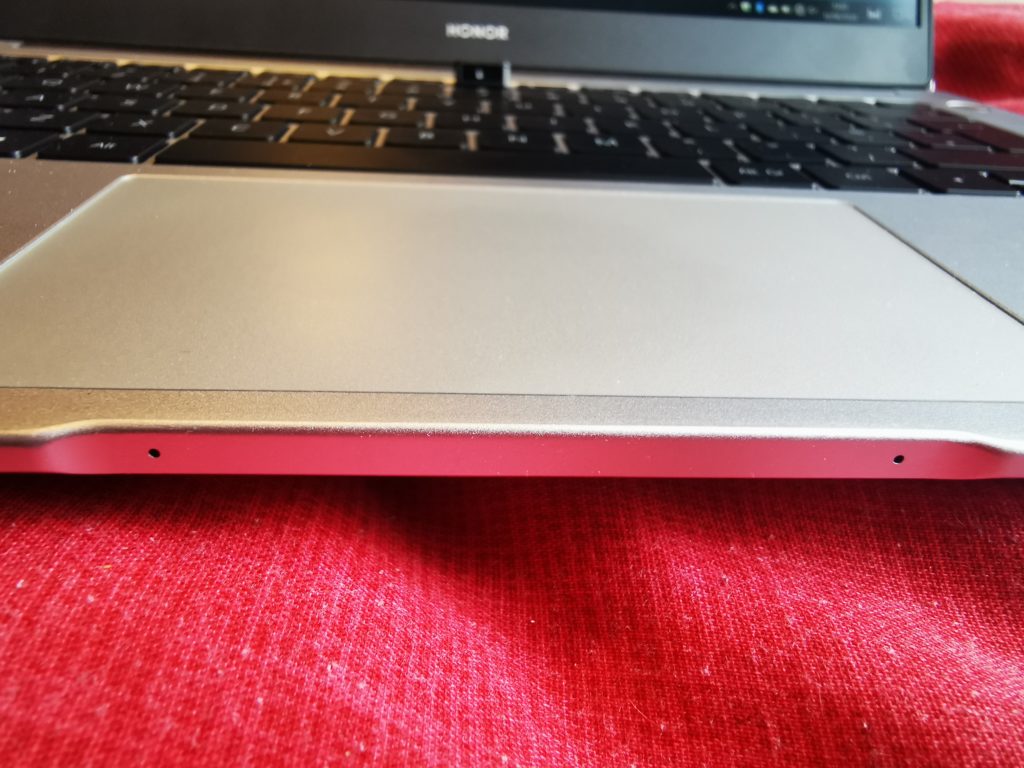 Performance and performance
In terms of processor, you also can't choose from a range of configurations and models. You can only opt for the MagicBook with AMD Ryzen 5 3500U. There are no Intel options currently in the marketed configuration.
It comes equipped with 8 GB of RAM and 256 GB of storage, solvent figures to be able to handle Windows 10 Home in a loose way.
In the connectors and ports section, we have one USB-C and two other USB A standard, in addition to HDMI output and another headphone output. Having a video output gives you the possibility to manage an additional screen with your computer.
When it comes to battery life, the MagicBook has a capacity of 56 W, enough to cope with the handling for a full day, as we were able to corroborate with our tests.
In battery tests with continuous video playback mode, we achieve satisfactory values of 10 hours and 43 minutes, a figure that is positioned within the average of laptops in this range.
You'll only need 90 minutes to fully charge its battery, helped by the connector we've commented on USB-C.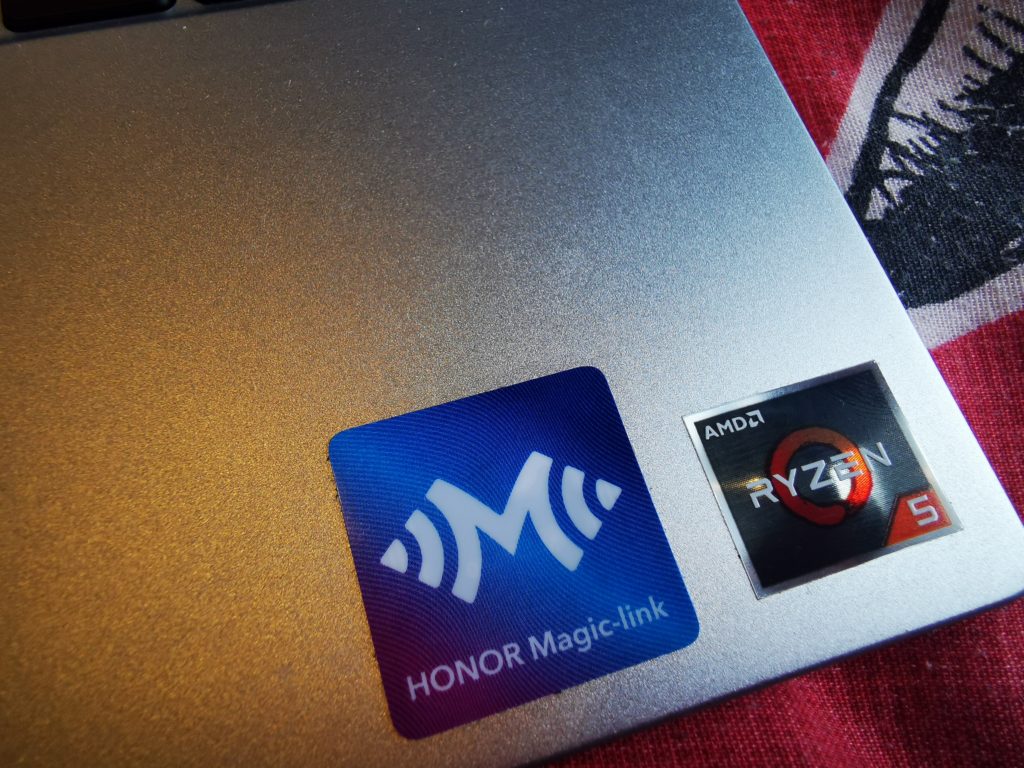 For gaming and graphics, it seems obvious that MagicBook is not a dedicated gaming team, but thanks to the Radeon Vega 8 chip, you can still run games like Planet Zoo on this device with acceptable latency.
The fan and thermal dissipation system also do a good job of preventing the laptop from overheating even in high-demand situations of your CPU, and in no case gets to sound like an aeroplane when performing the runway take-off manoeuvre.
Price and availability
The MagicBook 14 laptop was unveiled by Honor at an event last February at a different type of MWC 2020, available now from Honor UK, Amazon UK and Argos and more for £549.99.
Final verdict
When it comes to good value for money, both on smart mobiles and laptops, it seems that no one can beat the Honor brand. In the case of Honor MagicBook 14, this does not seem like an exception.
You'll be buying a high-end-looking laptop with great storage options and without having to pay a higher price. Now, it's a closed configuration, with no possibility to acquire more RAM or better graphics chip.
The display is bright and suitable for the most playful part, the processor can face high workloads and supports certain renowned games, in a compact size but 14 inches to work comfortably wherever you go. With the Honor Magicbook 14 "maybe light in weight but not light in performance".
Specifications
Space Grey / Mystic Silver colour
14-inch FullView IPS display
1920 x 1080 pixel resolution
AMD Ryzen 5 3500U processor
Radeon Vega Graphics 8
8GB RAM and 256GB of storage
Connectors: 1x USB-C; 1x USB 2.0; 1x USB 3.0; HDMI output and mini-jack
Wifi ac MIMO connectivity 2 x 2 and Bluetooth 5.0
Honor MagicLink 2.0
1Mp webcam (720p)
Fingerprint sensor
56Wh battery (10-hour battery life)
Windows 10 operating system
Dimensions 322.5 x 214.8 x 15.9 mm
Weight 1.38 kg
Score from TNC is 4.3/5 Stars