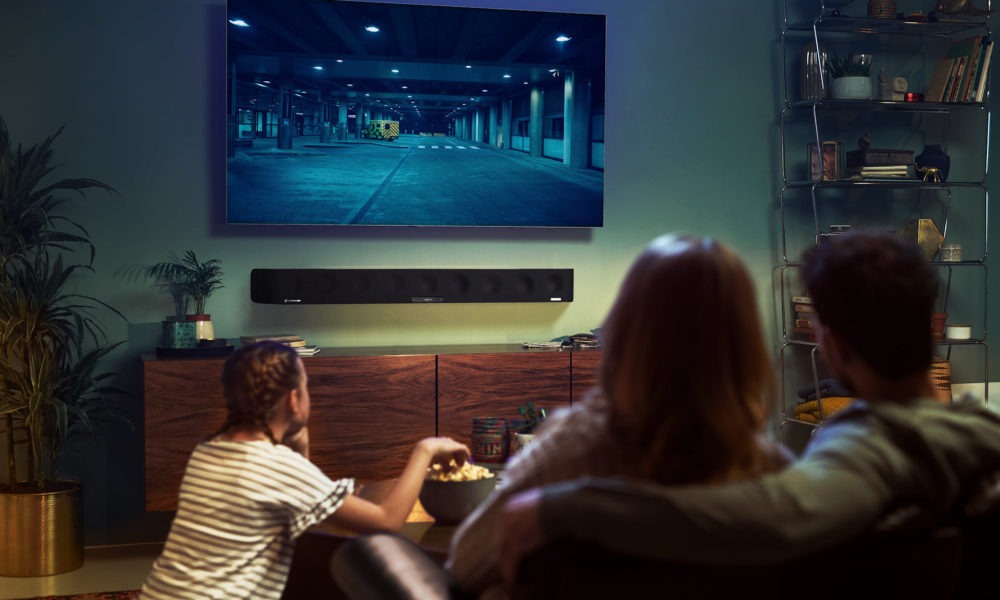 Sennheiser's with AMBEO Soundbar delivers a thrillingly immersive sound experience and deep bass that has to be heard to be believed. In addition to 3D audio formats Dolby Atmos, MPEG-H and DTS:X, the soundbar now supports Sony's 360 Reality Audio. This new music experience utilises Sony's object-based 360 Spatial Sound technology to place individual sounds in a spherical sound field. Music created in 360 Reality Audio can be enjoyed through compatible streaming services.
Now with 360 Reality Audio is a new music experience that uses Sony's object-based 360 Spatial Sound technology. Individual sounds such as vocals, chorus, piano, guitar, bass and even sounds of a live audience can be placed in a 360 spherical sound field, giving artists and creators a new way to express their creativity. Listeners can be immersed in a field of sound exactly as intended by artists and creators, while music content created in this new format can be conveniently played back through compatible music streaming services.
With the latest firmware update, AMBEO Soundbar customers can access 360 Reality Audio content via Google Chromecast, allowing them to stream music in 3D without any additional devices. Currently, live music streaming provider nugs.net offers 360 Reality Audio via Chromecast, with additional services and content expected to follow.
"We are delighted our AMBEO Soundbar, with its amazing 3D immersive sound, now supports Sony's 360 Reality Audio," says Maximilian Voigt, Product Manager at Sennheiser. "Our customers can now stream music and enjoy exceptional spatial audio by simply downloading the latest firmware update without the need to purchase any additional equipment, for even more convenience."