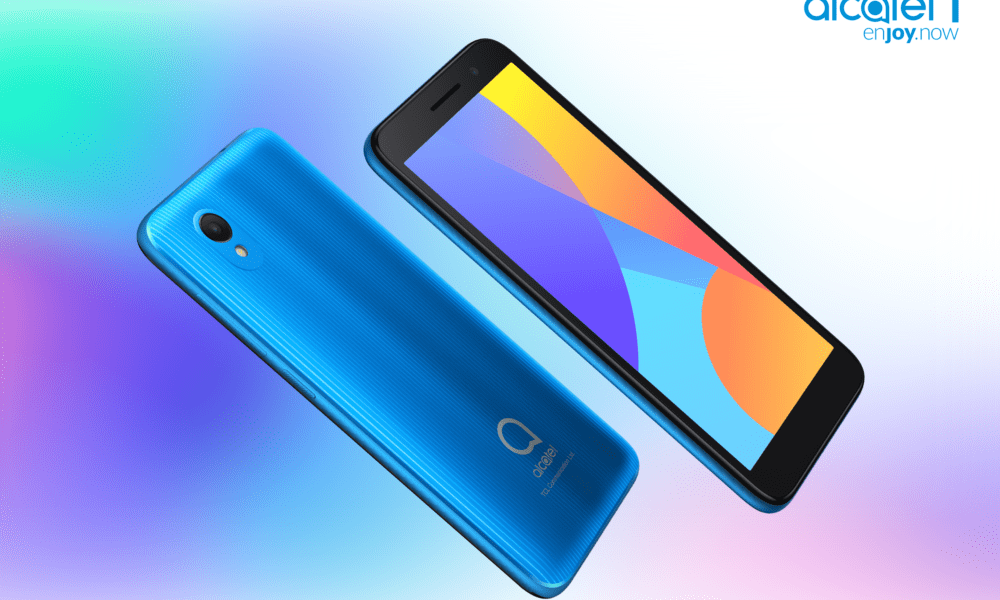 TCL has today unveiled Alcatel 1 (2021) which delivers reliable smartphone performance for endless entertainment.
"Our new Alcatel 1 smartphone is an outstanding example of how TCL continues to deliver phones that meet and exceed the needs of consumers," said Stefan Streit, Chief Marketing Officer at TCL Communication. "We're constantly developing new offerings that build moments of joy for everyone. The Alcatel 1 perfectly demonstrates our commitment to deliver the most affordable smartphones with great value."
Alcatel 1 – Reliable essentials in a compact design
The Alcatel 1 offers users all the smartphone essentials they need, in a compact, stylish design. Powered by a Quad-core chipset, the Alcatel 1 runs Android 11 (Go edition) for fast performance that lets users switch quickly and easily between apps. Smart Manager helps keep performance fluid, through intelligent app management, memory optimization, and battery-saving modes.
With a 5-inch 18:9 display, the Alcatel 1 is ideal for watching videos on the move, with a curved bezel that provides a comfortable, rounded grip. Meanwhile, the finely carved texture on the back provides a non-slip, anti-fingerprint surface and a moving light effect that complements the phone's delicate aesthetic.
The Alcatel 1 was created with a smart, easy, user experience in mind. When taking a photo, face tracking helps you keep you and your friends in focus. And Eye Comfort mode reduces the amount of blue light from your screen, helping you to reduce eye strain.
The Alcatel 1 ships in Europe from August 2021, in Volcano Black or AI Aqua, starting at €59.