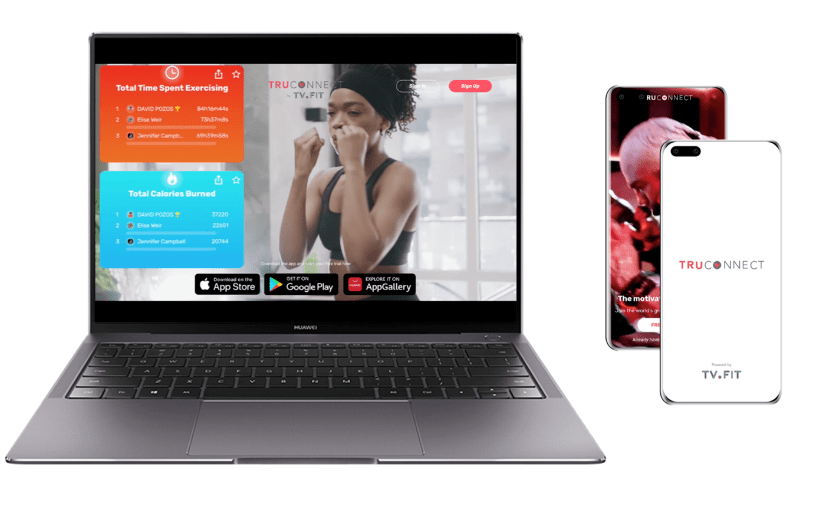 Huawei has announced that TRUCONNECT by TV.FIT is launching on HUAWEI Watch 3 Series smartwatches from today. The global fitness and wellness community app launched on Huawei's AppGallery last year and is one of the first major integrated apps running on the HarmonyOS powered device.
The fitness app, which offers a range of workouts for all levels led by specialist trainers and celebrities, including Gemma Atkinson, Helen Flanagan, and Jacqueline Fernandez, launched on Huawei smartphones last year and will now be available to download on Huawei's new flagship smartwatch series, offering a seamless and connected journey between Huawei devices.
The app utilises the continuous health monitoring capabilities of the watch, including heart rate and burned calorie tracking, to ensure users have the best data possible to get the most from their workouts. TRUCONNECT will also bring new features and capabilities to Huawei users first, such as the ability to pause and restart their workouts, as well as swimming and climbing tracking (to launch in the coming weeks), delivering even more benefits to customers.
To ensure HUAWEI Watch 3 owners get the best the app has to offer, TRUCONNECT and Huawei are rewarding all Watch 3 and Watch 3 Pro customers in the UK with a year's free subscription to the service, granting unlimited access to fitness and wellbeing classes. More details can be found here: https://truconnect.fit/huawei/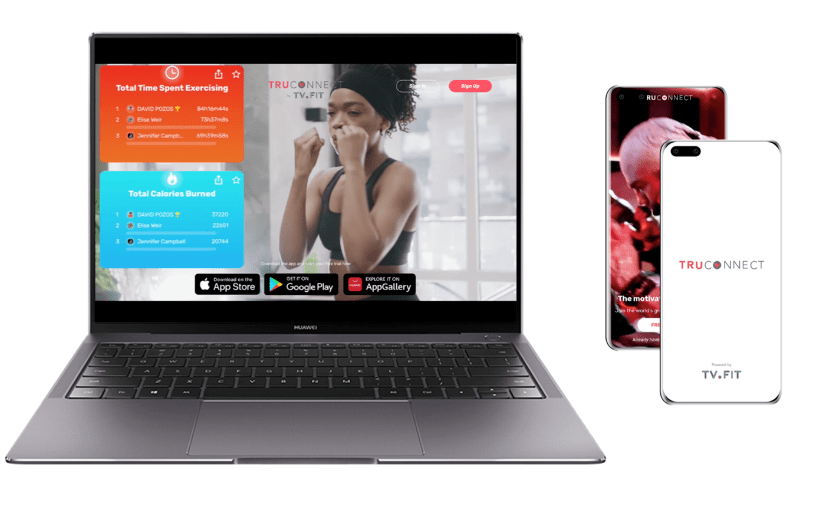 The HUAWEI Watch 3 Series are the first Huawei smartwatches to run HarmonyOS, bringing users convenient and smart life experiences that are underpinned by continuous health monitoring features (including a high-precision temperature sensor for the first time to support skin temperature detection). The watch also has up to 21 days of battery life and independent calling.
Graham Long, Director Ecosystem Development, Huawei UK Consumer Business Group, said: "Huawei's AppGallery continues to establish new partnerships to enhance our user's product experiences and we are excited that TRUCONNECT will be one of our first major partners to launch an integrated app that works across the HarmonyOS platform."
"We are committed to offering our customers the most exciting and diverse fitness options via the AppGallery, so we are giving all our HUAWEI Watch 3 series customers a free one-year subscription to unlimited fitness and wellbeing content from TRUCONNECT to unlock all that the app has to offer."
Dave Weir, CEO, TRUCONNECT by TV.FIT commented: "We are delighted that TRUCONNECT is now available on HUAWEI Watch 3 Series smartwatches, creating a truly integrated app experience across Huawei products. The health and fitness monitoring features built into the HUAWEI Watch 3 Series complement the content available on TRUCONNECT and we are looking forward to seeing how this partnership further enhances user experience with the app."