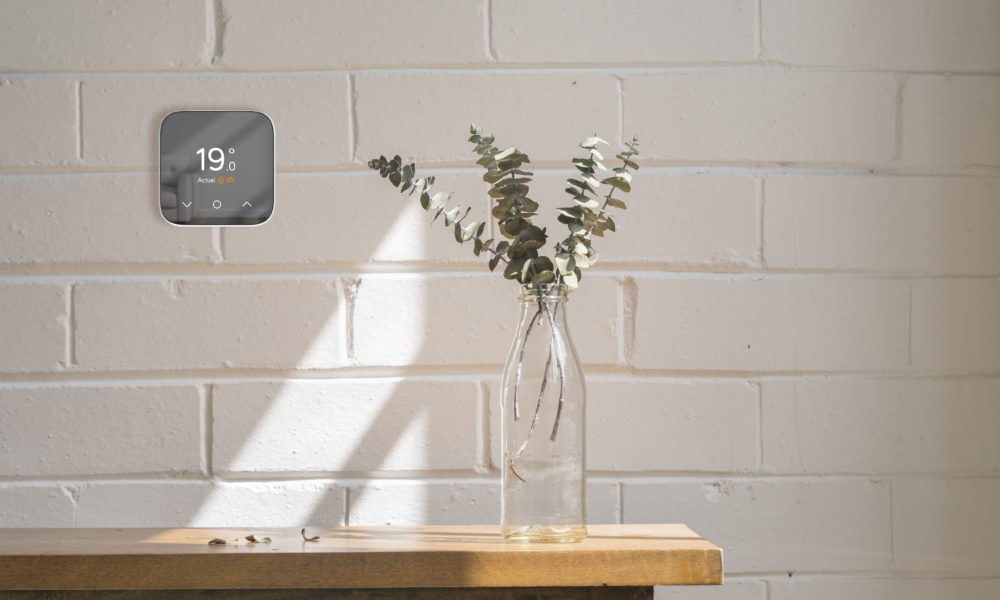 Hive has announced its upcoming 'Hive Thermostat Mini', launching in early 2022. A next-generation smart heating device, the 'Mini' is designed to make customers' lives simpler and more affordable with features that effortlessly work away in the background to reduce energy use, save money and positively impact their carbon footprint.
The 'Mini' is the newest member of the Hive Active Heating family and offers top of the range heating control at an affordable price. As people spend more time at home and are more conscious of their carbon emissions and bills, the Mini works in the background to help them live more sustainably and avoid heating an empty home. For example, Mini's intuitive Geolocation technology knows if customers have left the house with the heating on. If they have, it will send a reminder to turn it off. Making lives even easier, households can also link the Hive App with a Hive Contact Sensor, so the heating turns off when the front door closes.

The Hive App allows customers to set schedules, boost their heating or use the Hive Thermostat Mini to change main features like setting the target temperature and switching between heating or hot water modes, which include manual, schedule and off. For when it gets chilly and the temperature drops below 7°C in the home, the Mini also has Frost Protection which once set, turns on the heating to help stop any pipes from freezing.
Ideal for those who want to make their home more energy efficient but either don't know where to start or don't want to break the bank, the Mini is available for just £119. Its beautifully clear, simple design with a mirrored finish is smaller than the Hive Smart Thermostat and will complement any décor.

Customers can easily connect all of their Hive smart products in the app to manage heating and electricity usage through their phone. For ultimate ease, the Mini can also be voice-controlled through Amazon Alexa and Google Assistant. Taking it one step further, consumers could boost their savings even more by pairing the Mini with Hive's subscription service Hive Heating Plus to unlock benefits such as an integrated budget tracker and heating efficiency monitor, that provides customers with personalised money-saving recommendations based on their usage, as well as alerting them when their home is not heating up as efficiently as it should.
Americo Lenza, Portfolio Director for Service & Solutions at British Gas comments: "This winter, with energy prices making the headlines customers are looking for simple and practical ways they can reduce their energy outputs, whilst also saving them money on their bills. This is why we are so excited about the launch of Hive Mini; our smaller, sleeker, more affordable thermostat. With Geolocation and Hive Actions, Mini helps to reduce your heating bills and carbon footprint by ensuring you don't heat an empty home. It also works diligently in the background to pre-empt problems with a frost protection mode to avoid your pipes freezing in the colder weather."
The Hive Mini Thermostat will be available from early 2022. To find out more and register your interest, please visit: hivehome.com/shop/smart-heating/hive-thermostat-mini