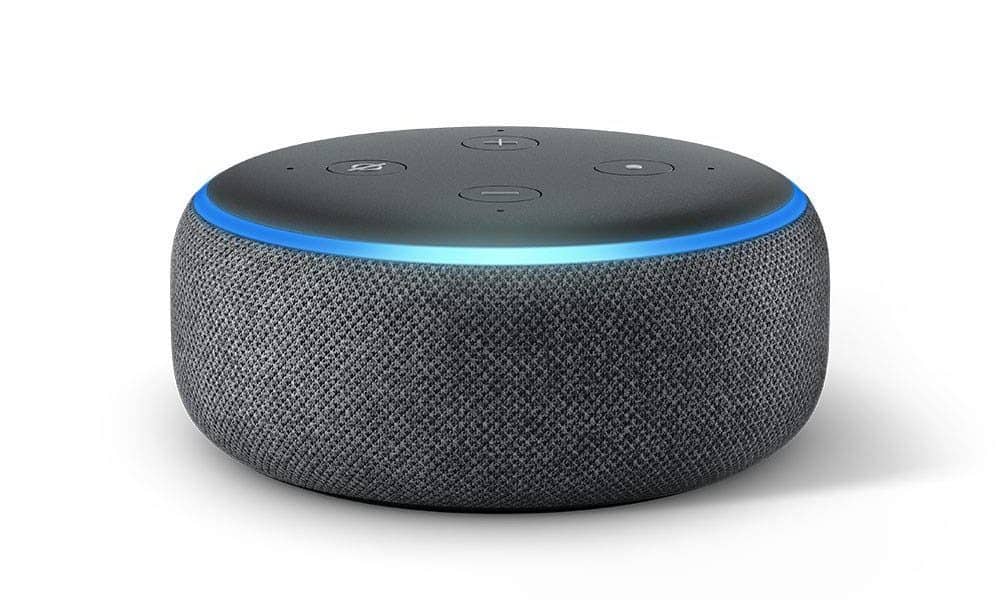 Amazon has announced that in skill purchasing (ISP) is now generally available for Alexa skills published in Germany and the UK. ISP enables Alexa skill developers and content creators to make money by selling premium content that enriches the voice experience. Customers can purchase premium experiences, such as virtual game products, unlocked features, and add-on content, while seamlessly interacting with the skill. Developers define their premium offering and price, and Amazon handles the voice-first purchasing flow. We also provide self-service tools to manage your in-skill products and optimize your sales performance over time.
Voice Is the New Frontier – and It's Open for Business
Developers around the world are seeing high offer-to-purchase conversion rates with ISP. Gal Shenar realized a conversion of 34% with his game Escape the Plane and says: "Monetization gives me control over how much money I can bring in. I hope to use in skill purchasing and other Alexa monetization capabilities to keep growing my business and reaching more customers."
Dave Brown, Managing Director of Musicplode Media and developer of the famous music game Beat the Intro, saw a conversion of 45% for his in-skill product: "The combination of Alexa, voice-first games, and in-skill purchasing gives companies like ours the ability to create engaging voice-first games, reach more customers than ever, and build a sustainable revenue stream for their voice business," explains Brown.

Choosing Your In-Skill Products
ISP supports one-time purchases for entitlements that unlock access to features or content in your skill, subscriptions that offer access to premium features or content for a period of time, and consumables, which can be purchased, depleted and purchased again.
With an in-skill subscription, you can offer access to premium features or content for a period of time. For example, the skill Big Sky, which delivers personalized weather information, offers a subscription that enables customers to customize the experience even further with personalized weather alerts. More locally available skills with subscription in-skill products include:
Handy Finder (Germany), which helps you find your cell phone and allows customers to register up to three additional mobile numbers with a subscription, instead of just one in the free version (€4.99/year).
Jicki (Germany) is a language-learning skill, that offers selected sessions for free, and enables access to the full library of available lectures to subscribed customers (€9.95/month).
Daily Dose Language Learning (UK) offers to learn 34 languages and provides access to in-depth lesson breakdowns, lesson notes and grammar in the premium experience (£9.99/month).
Riddle of the Day (UK) offers additional daily riddles, stats tracking and real-time answers in their subscription (£1.49/month).
Consumables can be purchased, depleted, and purchased again. This feature is often used to monetize game hints, extra lives, or special items for an adventure game. Examples of skills using consumables include the Yes Sire (UK, £1.99) game skill, which offers expansion packs to provide additional scenarios and questions, and Tenable (UK, £2.99), the fast-paced British game show, which uses ISP to offer additional question packs.
One-time purchases unlock access to features or content in a skill. Customers purchase the content once for an entitlement that does not expire. A few local examples are:
Deal or No Deal (UK), in which the free version limits the maximum amount of games to two per day. With a one-time purchase, customers can unlock unlimited gameplay (£2.99).
Super Blackjack (UK) is a casino game, where you can reach the top level by playing through all levels or purchase your way to the highest gaming level (£1.99 – £9.99), and
Escape the Room (UK), that offers to permanently unlock a game room hint system (£2.99).
Developers can also leverage multiple types of in-skill products, as done in the German game Limostand (Germany), where you run your own lemonade shop. This skill offers two premium experiences: consumables (€0.99) to purchase umbrellas to protect the stand against thunderstorms and one-time purchases (€2.99) to unlock advertising tools to promote your stand.
Getting Started with In-Skill Purchasing
Before you start building with ISP, identify the use case for your skill. Decide which content you will offer to customers as free versus paid content since a portion of your premium skill will need to be free for customers. This free content is a perfect opportunity to capture the attention of customers and convince them why they should purchase your premium content. Ask yourself, what are some things you wish you could do through voice that would make your life more productive, more fun, or both? Would you be willing to pay for it? Answering these questions will help you identify content for a great new skill that will engage customers and generate sales.
After you decided on the customer experience, you can start building. There are two ways to implement the ISP in your skill:
Use the ASK Developer Console, which offers a more guided experience and one single location to build and track your skill or,
Use the ASK Command-Line Interface (CLI), to allow you to manage Alexa skills programmatically from the command line.
Promoting Your Skill to Drive Engagement
As soon as your monetized skill is available in the Alexa Skills Store, it´s time to spread the word about it. We summarized promotion best practices on our website and in our recent webinar. We have several initiatives geared toward supporting high-quality skills, including promoting such skills in Amazon marketing channels. Learn more about how to build an engaging monetized skill that is eligible for Amazon promotion.