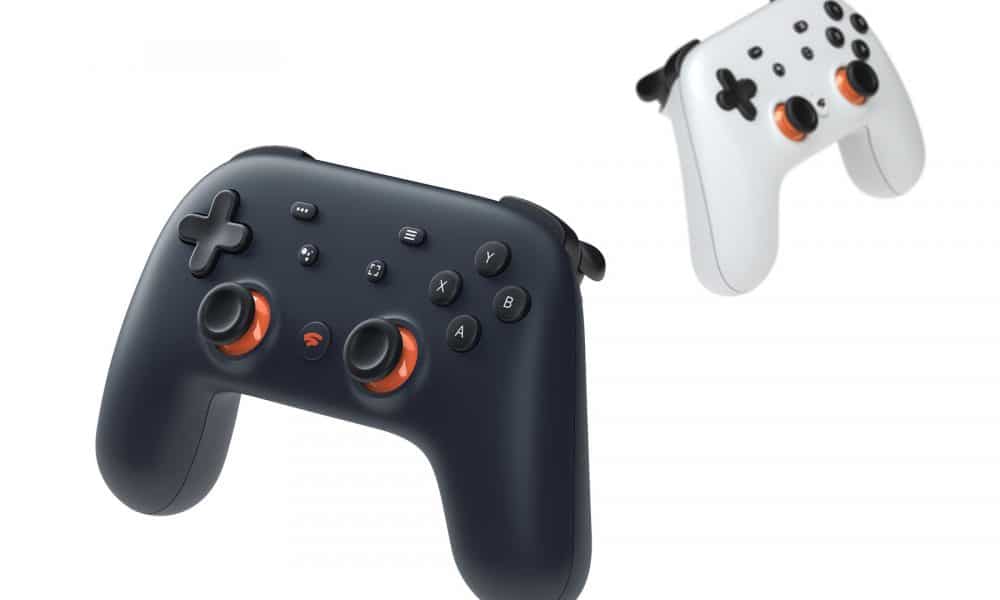 Today Google announced the Google Stadia Founder's Edition, a limited-edition Stadia package for those looking to adopt the program early on priced at £119 this November.
The Google Stadia Founder's Edition will feature a special, limited-edition Google Stadia gamepad, three months of Stadia Pro subscription, as well as a three-month buddy pass for Stadia Pro, allowing a friend to join you. The Founder's Edition will also launch with a Chromecast Ultra, and the full Destiny 2: Collection, which grants access to all of the content released so far for Bungie's hit shooter.
Those who purchase the Founder's Edition will also have a first chance to choose their Stadia name, making it a great way to secure your favourite Gamertag.
The Founder's Edition of Google Stadia is a very limited run item. According to Google, the Founder's Edition will only be available for a short amount of time, and only in a small quantity. This means that those users who want to pick up the Founder's Edition and acquire Google Stadia early will need to go ahead and pre-order.

Those looking to preorder the Founder's Edition will need to make their way over to the Google Stadia store page, where they'll find all the information they need to know about this special limited-edition version.
Games at launch include – Assassin's Creed Odyssey, Doom Eternal, Destiny 2, Tom Clancy's Ghost Recon Breakpoint, The Division 2, Baldur's Gate III:, Doom, Tomb Raider, Rise of the Tomb Raider, Shadow of the Tomb Raider, GYLT, Get Packed, Darksiders Genesis, Dragon Ball Xenoverse 2, Farming Simulator 19, Final Fantasy XV,
Football Manager, GRID, Just Dance 2020, Metro Exodus, Mortal Kombat 11,NBA 2K,Power Rangers: Battle for the Grid,Rage 2,Samurai Shodown,The Crew 2, The Elder Scrolls Online, Thumper, Trials Rising,Wolfenstein: Youngblood.
The Founder's Edition will be available in fourteen countries, here is the included the full list below:
Belgium
Italy
Finland
Netherlands
Canada
Norway
Denmark
Spain
France
Sweden
Germany
United Kingdom
Ireland
USA
I have already preordered this edition for review this November.