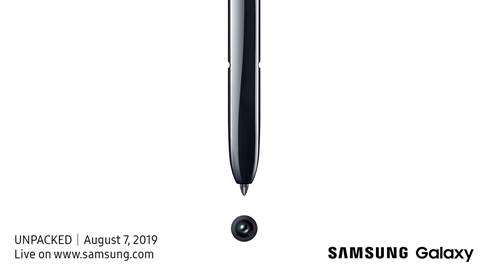 After the first rumours, it's now official. Samsung just sent the invitations for your next Unpacked event, which will serve to present the next device in the range Note, which is believed would be named Galaxy Note 10.
The Unpacked will take place in New York, again at the Barclays Center in Brooklyn, the same site that was used last year to introduce the Galaxy Note 9. And on this occasion, the event will be the 7th of August 2019.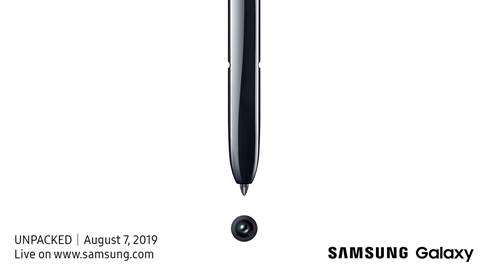 As we see in the invitation, the image that opens this post, the focus is on the famous S Pen, feature the family sign Note, and what appears to be a camera lens, which could point to the premiere of the Infinity-or screen, or what is the same screen splayed both have seen.
Time to level up. Galaxy Unpacked on August 7, 2019. #SamsungEvent pic.twitter.com/2CtFPjFCAr

— Samsung Mobile (@SamsungMobile) July 2, 2019
As it is usual during these dates, rumours about the new Galaxy Note 10 are several and varied, since we speak of that I would be four devices for this generation: Note 10 Galaxy, Galaxy Note 10 +, Galaxy Note 10 5 G and Galaxy Note 10 + 5 G.
Where are confirmed, this would mean that for the first time we would have a version 'Plus' or 'Pro' the note, which could include improvements in terms of size and technology with respect to the "normal" version. A strategy that has been several years in the Galaxy S family with good results.
Another of the rumours targeting S Pen would continue adding new features and for Note 10 shows its own integrated camera, which would be related, to some extent, the image of the invitation.

Credit PhoneArena
Also, another of the rumours speaks of that Galaxy Note 10 would have a configuration of four cameras in the back, which would give it new photographic capabilities. Refers to that one would be a standard sensor, the other a 16 Megapixel sensor with wide lens angle of 123 degrees, one with a 12-megapixel sensor with telephoto and finally a ToF sensor.