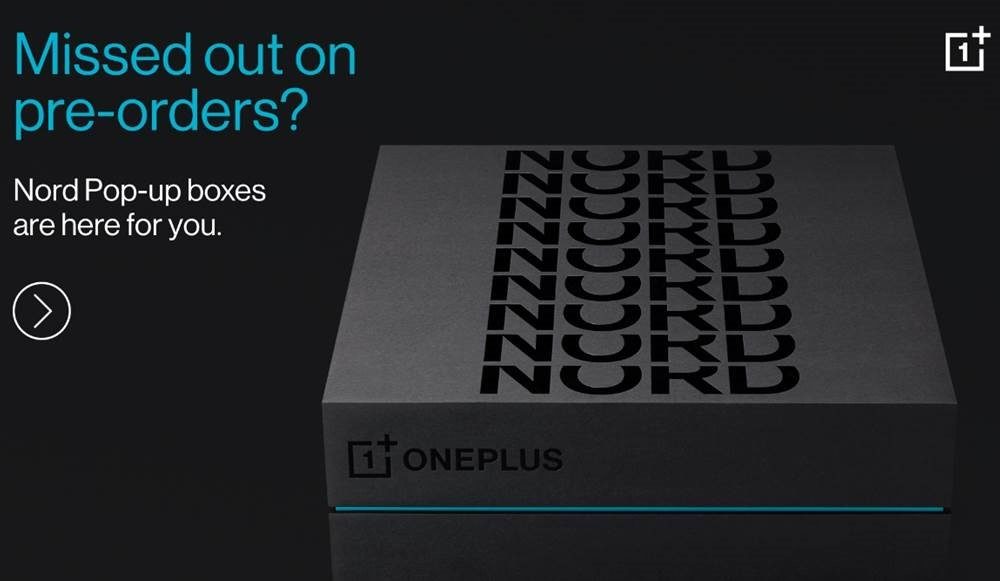 The third and final round of OnePlus Nord pre-orders have sold out but now the community has the opportunity of getting their hands on an OnePlus Nord device ahead of open sales through OnePlus Pop-up.

Continuing the OnePlus Pop-up tradition, OnePlus Nord will be made available through an online Pop-up event shortly after it's revealed in the world's first AR smartphone launch on July 21st. This will give the community a chance to purchase Nord ahead of general sales. Like the OnePlus 8 Pop-up, this will be a virtual event, allowing users to experience the excitement of an OnePlus Pop-up from the safety of their homes.
Stay tuned to the OnePlus Nord Instagram account @oneplus.nord and nord.oneplus.com for more details.
OnePlus Buds will be revealed alongside the OnePlus Nord, on July 21. To watch the live-streamed AR launch at 10am EST/ 4pm UK time, download the OnePlus Nord AR App from Google Play or the Apple App Store.