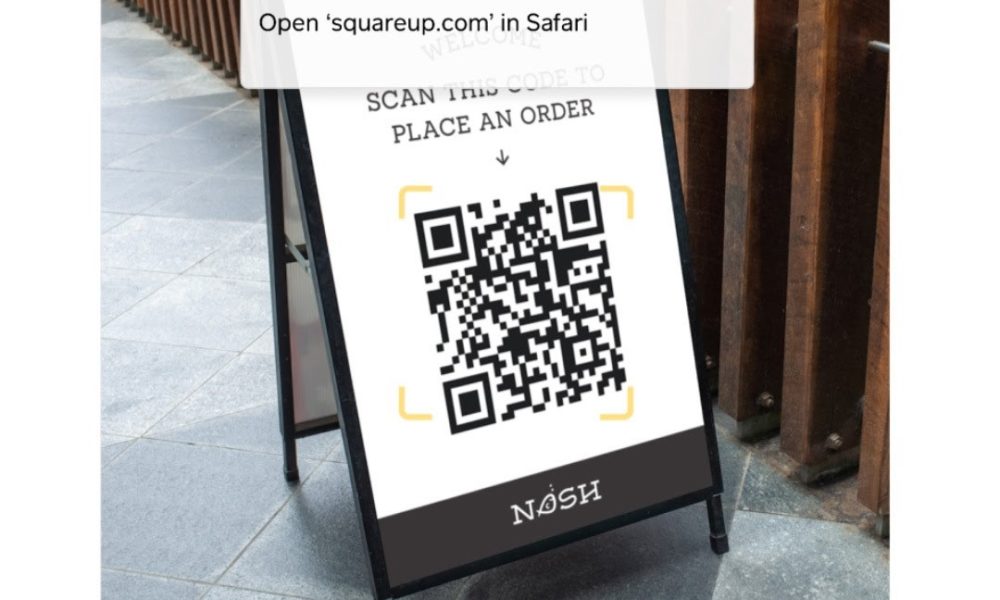 More than ever, every sale matters for businesses of all types and sizes. Operating restrictions mean businesses, those serving food and beverages, are looking to implement alternative ways to order and serve customers in a touch-free way. Now, with self-serve ordering, Square Online sellers can limit in-person contact, improve order accuracy, and adapt to changing consumer preferences – all helping to ensure that they never miss a sale.
Jonathan Platt, the owner of The Clubhouse, a games centre and restaurant in Stoke-on-Trent, said that self-serve ordering has helped his team speed up service safely: "We have 45 locations for customers to book and self-service ordering on Square Online has now made it easier and more efficient for staff to serve food and beverages. Customers use their phone to order using the unique QR code to place a contact-free order. This feature is what we need to improve efficiency and to help improve safety for staff and customers."

Buyers simply scan the QR code with their personal device and place the order via the seller's mobile-optimised ordering page. Once the customer completes their order, it is received at the seller's point of sale and relayed to their printers just as if the order was inputted directly by a server. Once the order is ready, the staff look for the table identifier on the order ticket and deliver the food.

In addition to giving customers and staff peace of mind by limiting unnecessary interactions and shared surfaces, self-serve ordering can also increase efficiency, and improve a business' bottom line. By removing wait times and improving the process for handling payments between staff and customers, self-serve ordering can improve table turn times and reduce labour costs. Order accuracy is also improved when customers are in control of the ordering process since no requests are lost in a game of telephone between the customer and the point of sale.
Self-serve ordering is available now for Square Online sellers in the UK, US-CA, and AUS. This is just the latest feature we've built to help sellers continue serving their customers in this challenging new business environment. Using Square Online, bars, restaurants, and cafes can engage with their customers in whatever way makes sense for their business – whether that's via curbside delivery, curbside pick-up or self-serve ordering.