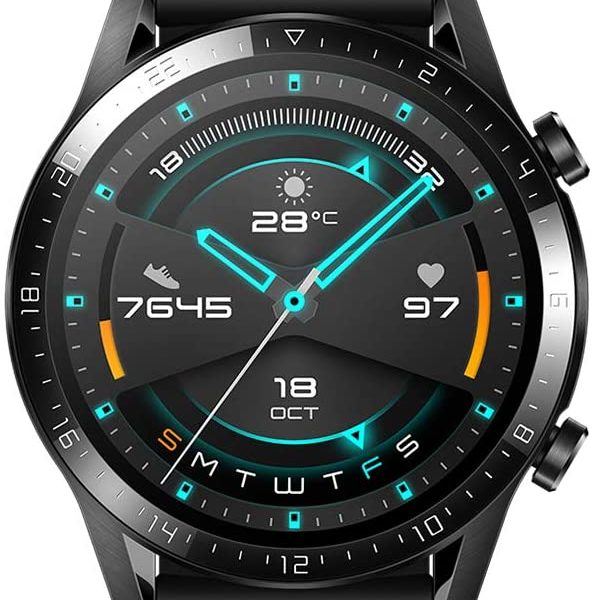 Amazon's annual Prime Day event is just around the corner and Huawei has announced exclusive deals with some of their leading devices, including cutting edge laptops, stylish tablets, powerful smartwatches and wireless FreeBuds headphones.  Deals will run for 48 hours and begin at midnight on the morning of the 13th October.
Watch GT 2
Boasting an incredible two-week battery life and a range of ultra-sleek designs, The Huawei Watch GT 2 pushes the boundaries of what you would expect from a smartwatch.

With continual heart rate monitoring, built-in fitness trackers and modes for 15 different sports, it's the perfect work-out companion for trying something new and getting fit at the same time. The Huawei Watch GT 2 goes further still, including additional features such as Bluetooth calling, in-device music, message notifications and sleep tracking.
Available in Matte Black.
Prime day offer: £119.99 from the Amazon website. RRP £159.99.  Save 25%.
FreeBuds 3i
Zone out with the FreeBuds 3i, a pair of wireless earphones from Huawei with an in-ear design, impressive sound quality and comfortable fit. The earbuds come with their own charging case so you can easily charge on the go, for an uninterrupted music adventure, plus Active Noise Cancellation and a built-in microphone mean they can be used anywhere.

Available in Ceramic White.
Prime day offer: £64.99 from the Amazon website. RRP £89.99. Save 28%.
Huawei P smart S 
Huawei P smart S is a phone that packs a punch, combining a beautiful 6.3″ OLED Dewdrop Display, long-lasting battery life and incredible camera. The AI Triple Camera set-up on the Huawei P smart S includes the 48 MP ultra-clear main lens, 8 MP ultra-wide-angle lens and 2 MP depth lens to take super high definition photographs, even in low light.

Available in Breathing Crystal.
Prime day offer: £149.99 from the Amazon website. RRP £229.99. Save 35%.
Huawei MateBook D 14 
Perfect for your everyday needs, the Huawei MateBook D 14 is also equipped with our Shark Fin 2.0 fan design. It effectively optimizes airflow and dissipates heat, cooling the laptop rapidly and quietly, so it can handle whatever you throw at it without breaking a sweat.

Available in Space Grey.
Prime day offer: £479.99 from the Amazon website. RRP £599.99. Save 20%.
MatePad T10s
Despite its light and slim structure, the Huawei MatePad T 10s has a strong presence with its sophisticated design and immersive screen. it boasts a high amplitude dual-speaker system which delivers symmetrical audio from both sides, for you to indulge in a stronger and more even sound field.

Available in Deep Sea Blue.
Prime day offer: £130.99 from the Amazon website. RRP £209.99. Save 38%