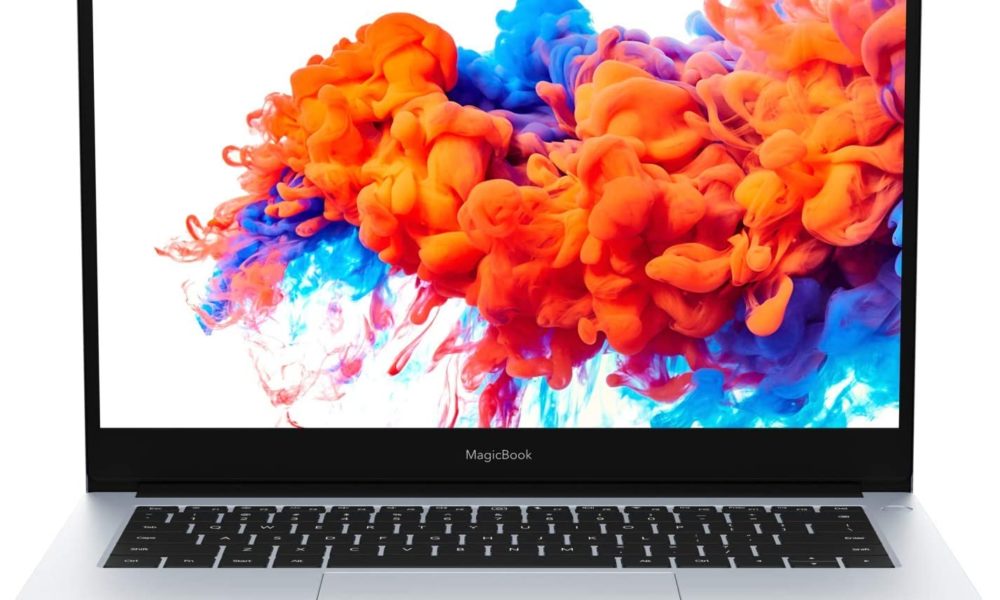 HONOR has partnered with creative software provider Affinity to provide HONOR MagicBook customers with an exclusive 50% discount across Affinity's suite of professional and creative apps including Affinity Photo, Affinity Designer and Affinity Publisher in the United Kingdom, Germany, Spain, Italy, France and the Czech Republic.
Get Inspired with HONOR MagicBook Pro and Affinity
From the smoothest, fastest photo editing and graphic design software to the most powerful publishing software, the Affinity creative suite pushes the boundaries of what's possible with creative technology. Paired with the HONOR MagicBook, students will be able to boost their creativity and enhance their content to a professional standard. ​
To demonstrate how technology can give people a head start when hunting for new roles, HONOR and Affinity have also teamed up with popular artists and designers including Scott Balmer, Peter Greenwood and David Daniels on a series of creative tutorials, sharing top tips and tricks for giving your CV a creative edge.
​
The Affinity partnership forms part of the HONOR Academy #StandOutWithHONOR global creative program, to help students take their job-hunting skills and CVs to the next level.
HONOR MagicBook Series: Designed to Unleash Your Creativity
The HONOR MagicBook Pro is pre-installed with Microsoft Windows 10 and is powered by AMD Ryzen 5 4600H, providing you with all the power needed to create and breeze through heavy-duty tasks, whether it's photo editing or 3D rendering, thanks to its advanced processor. There's no compromise to battery life—the HONOR MagicBook Pro gets up to 11 hours of productivity on a single charge.​
The stunning 16.1-inch FullView display makes it perfect for viewing photos, movies and browsing the web as well as for applying for new roles. With a smaller footprint, measuring at just 369 x 234 x 16.9 mm, its compact and lightweight design makes the HONOR MagicBook Pro perfect for today's flexible workforce and students, allowing users to work on the go, wherever they may be.
For something even more compact,​ the HONOR MagicBook 14 and 15 enhance the computing experience with a stunning minimalist design and a FullView display, all packed into in a slim and lightweight body.
The HONOR MagicBook Pro (16+512GB) is available now from £849.99, whilst you can pick up the HONOR MagicBook 14 (8+256GB) and HONOR MagicBook 15 (8+256GB) from £549.99 – kitted out with all the pro tools and power you need, without the hefty price tag.​ ​ ​
The newly launched HONOR MagicBook Pro powered by 10th Gen Intel Core i5-10210U processor started pre-sale for £949.99 on HIHONOR in the United Kingdom from 21st January and will arrive in other markets in Q1 2021.
To claim your 50% Affinity discount, follow these simple steps:
·​ ​ ​ ​ ​ ​ ​ ​Purchase an HONOR MagicBook Pro from hihonor.com
·​ ​ ​ ​ ​ ​ ​ ​Add a picture of your HONOR MagicBook or your order confirmation of an HONOR MagicBook in the comments (with a watermark/something to prove it's a unique photo/screenshot) on HONOR Community.
·​ ​ ​ ​ ​ ​ ​ ​HONOR will send you the QR code via the HONOR community.
·​ ​ ​ ​ ​ ​ ​ ​Scan the QR Code, enter the website and proceed to purchase
·​ ​ ​ ​ ​ ​ ​ ​Valid until 31.01.2021
·​ ​ ​ ​ ​ ​ ​ ​Available to redeem in the UK, France, Germany, Italy, Spain, France and the Czech Republic
Existing MagicBook owners or those looking to win 50% off Affinity Software can head over to the HONOR Community in the UK, Germany, Spain, Italy, France and the Czech Republic to find out more.