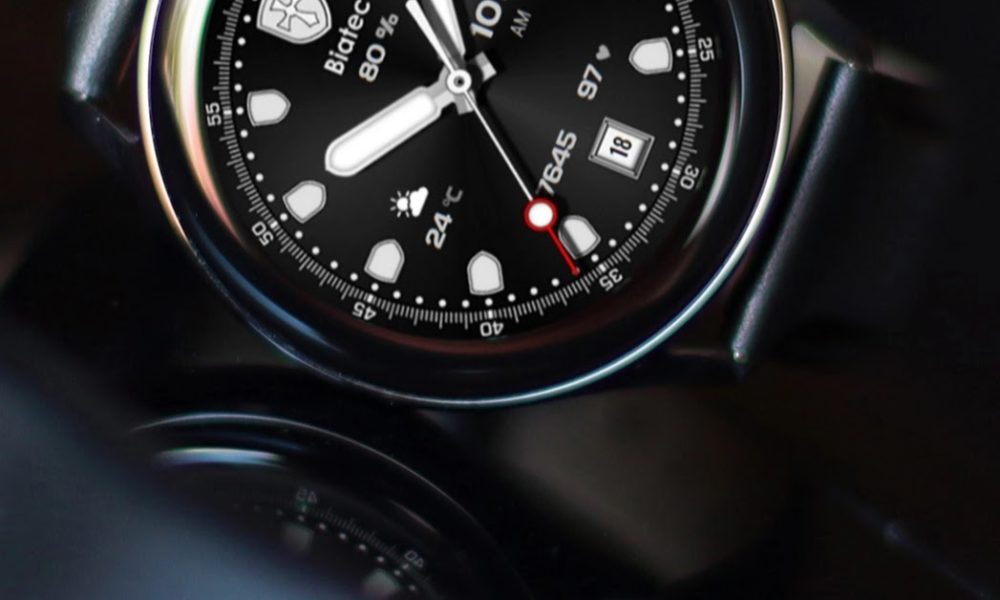 Huawei has today announced a partnership with high-end watch brand Biatec, which sees Biatec's luxury mechanical WatchFaces now available to download from Huawei Themes in digital format for the very first time.
Made in Slovakia but available globally, Biatec's luxury mechanical timepieces are a staple in classic luxury and modern-day business wear. Having its WatchFaces' available on HUAWEI Themes, the service that offers users customised interfaces for their devices now bridges the gap between analogue and digital – offering the best of both worlds.

Available for HUAWEI Watch 3 and HUAWEI Watch GT2 (46mm) users, the WatchFaces can be downloaded immediately for users to directly upload onto their device via the Huawei Health app. For Huawei watch owners, the intricate WatchFace designs deliver the impression of a luxury mechanical timepiece whilst offering the benefits of a smartwatch, from sleep and oxygen tracking to sports modes and more.
Peter Kozar, CEO at Biatec said: "We don't only make watches but create dreams too. We're thrilled that our mechanical WatchFaces are now available in digital format on HUAWEI Themes, and look forward to the opportunity to reach a new, global audience with our luxury products in a digital way."
Jesse Lento, Business Operations Manager from Huawei said: "Meeting consumer needs is at the heart of our philosophy, no matter the device – and we are thrilled our new partnership with Biatec allows us to meet the needs of those who enjoy the convenience of a digital smartwatch but want the added luxury and feel of a mechanical timepiece."
Biatec, which was named a Superbrand in 2020 and 2021 (a prestigious international award that pays tribute to the strongest and most valuable brands in the world), had the support of two creative masterminds to help bring this exciting collaboration to life. One is Tomas Joscak who is the Head Designer at Vienna Studios and has been the winner of several global design awards for high-end WatchFaces. The other is the designer behind Dominus Mathias, Matus Joscak, who are renowned for stunning timepiece designs – both were instrumental in digitising and creating the beautifully intricate WatchFaces.
HUAWEI Themes allows users to customise their Huawei wearables on the Huawei Health app, and Huawei smartphones on the Huawei Themes app. Ranging from full themes, to individual Always On Displays, icons, wallpapers, text styles, and more, there's an online catalogue consisting of tens of thousands of unique designs to choose from – meaning it's never been easier to personalise your device and express your personality.