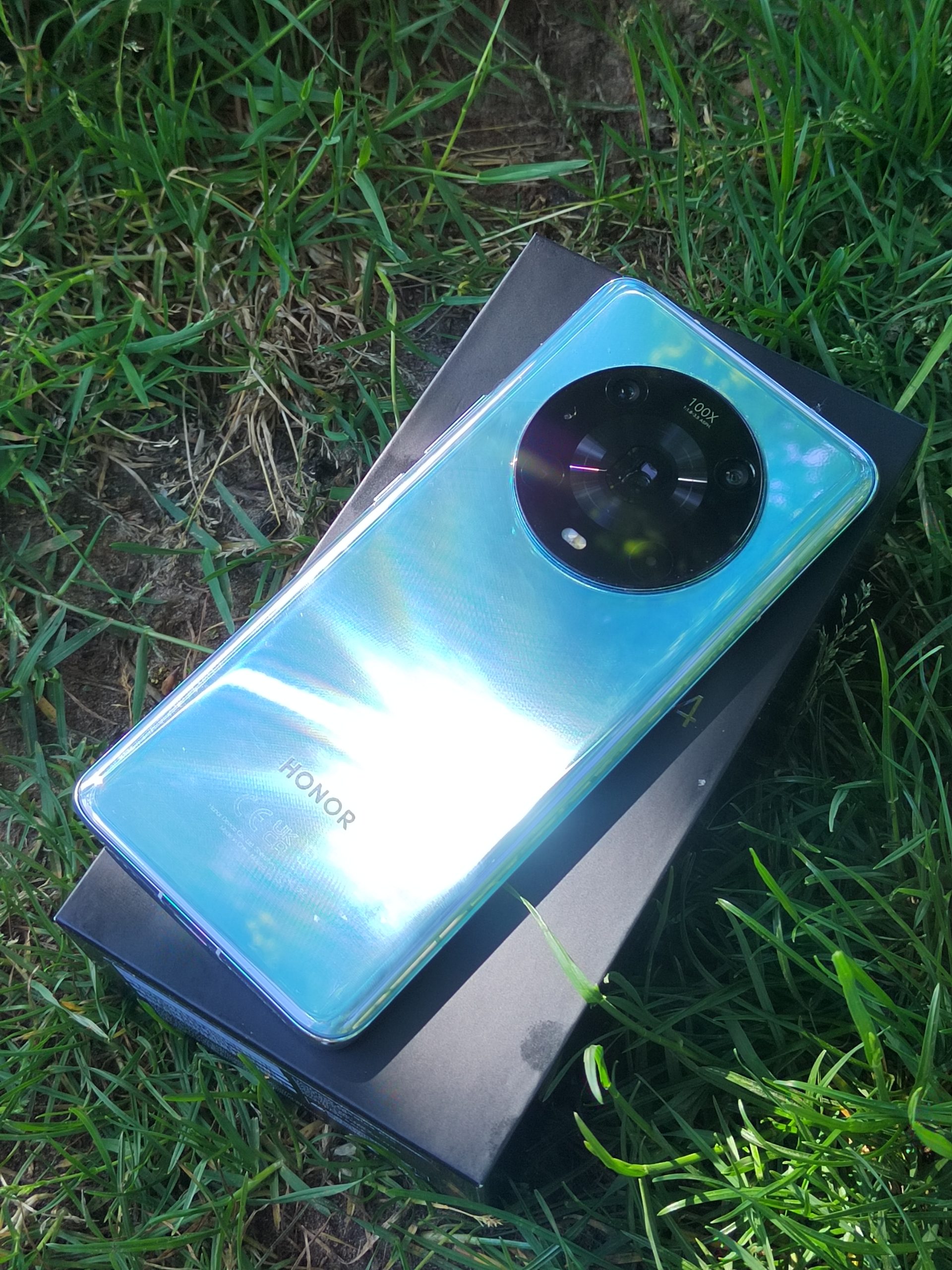 With the Honor Magic 4 Pro being the first Flagship smartphone from Honor, which has a symmetrical design named "The eye of Muse", Magic 4 Pro takes HONOR's flagship line to a whole new level. the Honor Magic 4 Pro has 8GB of RAM and 256GB of storage.


With a 6.81-inch Quad-Curved LTPO display and ultra-thin bezels, the screen is capable of displaying up to 1.07 billion colours and supports 100% DCI-P3, resulting in sharper, cinematic colours and a more vibrant gaming experience. With HDR 10+ certification you are guaranteed that every frame seen on the HONOR Magic 4 Pro is even more vivid and better colour display. The panel is of the LTPO type and is assisted by the HONOR MotionSync technology and the intelligent refresh rate from 1Hz to 120Hz, which adapts to different contents.



HONOR Magic 4 Pro also achieves automatic, real-time conversion from SDR to HDR and an increased frame rate with motion compensation, based on MEMC technology, providing a more immersive and authentic viewing experience for all types of content, including videos in high definition, high-tech graphics, movies, games and more.
Perfect for those who spend long hours in front of the screen, the Magic 4 Pro display has a pulse width modulation (PWM) of 1920Hz, the highest achieved by an LTPO screen, minimizing eye strain and providing a comfortable viewing experience, even in low light environments. HONOR Magic 4 Pro is IP68 certified, therefore it offers effective protection against dust, rain and water, and is capable of being immersed in depths of up to 1.5m for a duration of 30 minutes.
Camera is Ultra-Fusion
HONOR Magic 4 Pro "challenges industry benchmarks" by virtue of a powerful triple camera combination consisting of a 50MP wide-angle camera with a 1 / 1.56-inch sensor, a 50MP (122 °) ultra-wide-angle camera and a 64MP telephoto lens, all powered by the best Ultra-Fusion computational photography that allows the device to produce high definition images with amazing clarity, even for images taken from a distance.
Multi-camera computational photography allows fusion over the full range of focal lengths, offering excellent imaging capabilities. The 50MP wide camera and 50MP ultra-wide camera offer a 65% increase in image sharpness and clarity with computational photography. Applying computational fusion photography with the wide camera, the 64MP Periscope telephoto lens offers a zoom of 3.5x optical and 100x digital zoom, further enhancing image sharpness and clarity by 160%.
HONOR also takes important steps forward with advanced photography during video recording. Based on the dual-chain computational photography and videography algorithm, HONOR Magic 4 Pro can capture truly high-quality images while recording video, without the opposition of any limitations as is common in other smartphones.
Camera Specs
50MP Wide Camera (f/1.8)
50MP Ultra Wide Camera (f/2.2)
64MP Periscope Telephoto Camera (f/3.5, 3.5x Optical Zoom, 100x Digital Zoom, OIS)
Flicker sensor
8×8 dTOF Laser Focusing System
Offering cinematic-level footage, Magic 4 Pro is equipped with HONOR Magic-Log Movie Master and AI Film Effects. With these functions, it is possible to capture Log video in 4K at 10-bit at 60 fps (frames per second). Commonly used for shooting professional-grade movies, the Log format allows users to enhance the look of their videos with cinematic colour tones in HDR clarity. Equipped with Cinematic 3D LUT (Look Up Table) capability, HONOR Magic 4 Pro with its Magic-Log format helps users edit their videos with superior colour tones and is suitable for movies, allowing enthusiasts to add colours in full Hollywood style. to their contents.
Had no problems with data connection with the Honor Magic 4 Pro as you can see below 5G on Three UK.

100 watt supercharging both wired and wireless

With 100W Wired HONOR SuperCharge, Magic 4 Pro recharges to 100% in just 30 minutes. HONOR Magic 4 Pro is also the first smartphone to support 100W Wireless HONOR SuperCharge technology, which powers the device up to a 60% charge in just 15 minutes, but the wireless charger needs a 135w HONOR SuperCharge for the wireless to charge at 100w but you can use the one included in the box with the Honor Magic 4 Pro but that will charge at 80w, not 100w.


HONOR Magic 4 Pro features an all-new AI-supported private calling feature powered by Directional Sound technology, preventing sound loss to ensure even more phone calls are private.
Directional Sound features the first frequency division technology that supports simultaneous sound transmission from the on-screen sound output module and receiver. The screen and the receiver work together to adjust the volume of the incoming audio to suit different environments, ensuring maximum privacy even in the smallest and most silent environments: in this way people in the immediate vicinity will not be able to hear any conversation.
Using the new Qualcomm Snapdragon 8 Gen 1 mobile platform, the HONOR Magic 4 (HTEE + QTEE) series dual security system offers increased security requirements for key services around the world. The HONOR Magic 4 series is also equipped with an independent security chip, which provides maximum security for passwords and biometrics such as face IDs and fingerprints. The 3D Depth Camera of the HONOR Magic 4 Pro further leverages 3D facial recognition biometrics to provide high-level security and protection.
Camera Samples











Now for the pricing of the Honor Magic 4 Pro now for £949.99 from Honor, as a special fathers day deal for 2022, you will get the Honor Watch 3GS 3 Ocean Glass smartwatch Earbuds 2 Lite and a black PU case for free. It's great to see Honor back using Google services again you have been missed, so much that I will be buying my own Honor Magic 4 Pro as soon as I can. While I've been out using the phone a few people have seen me using it and asked about it, so the different design does make a talking point for some.
Pro
Great Design
100W wired and wireless charging
Display is great
Cons
The screen on time is not the best
Cameras need a little improvement
TNC Score
4.4/5.0