With the Huawei P30 Pro is billed as the 'ultimate evolution in mobile photography' by its CEO Huawei Consumer Director Richard Yu, Huawei also said they want to 're-write the rules of photography' by bringing better lenses, improved AI and all-around better photography experience to its devices.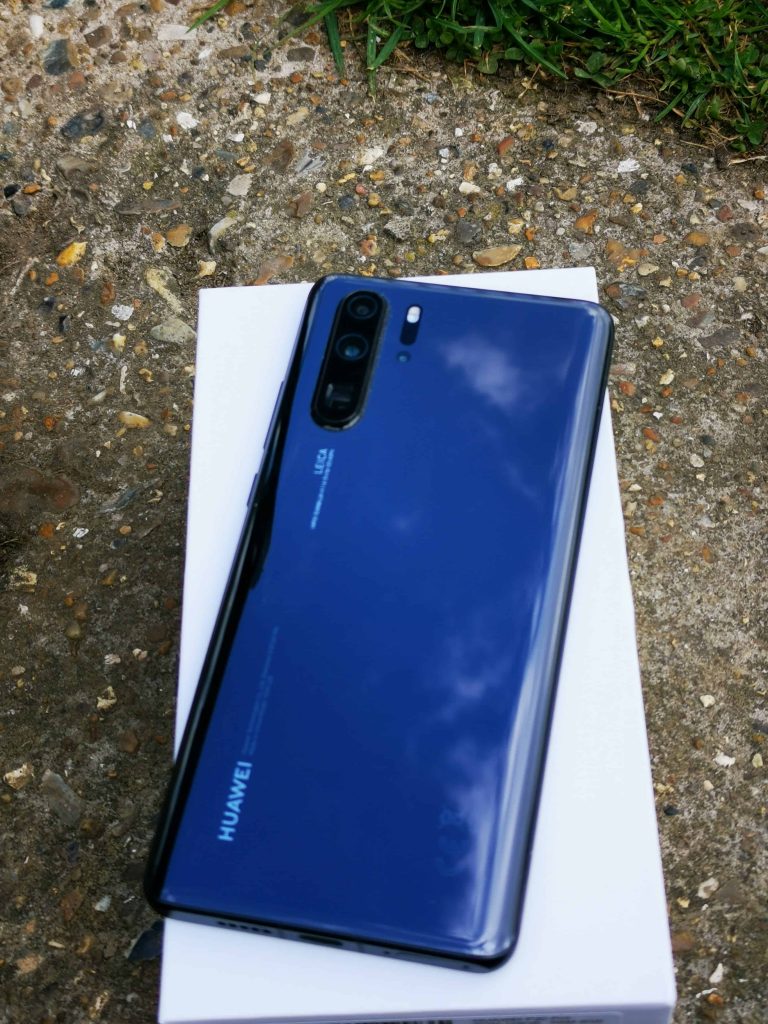 Having said that, a focus on the smartphone camera isn't actually something new for Huawei who, with the Mate 10 Pro and P20 Pro, started 're-writing the rules of photography' a couple of years back, showing photographers that they don't always need a 'proper' camera to capture good photos and the tech giant is continuing on its photographic journey with the P30 Pro that introduces improved camera specs, better ISO, improved low light performance, closer focus and an improved portrait mode to just mention a few of the AI-focused features the P30 Pro has to offer.

The Huawei P30 Pro has a Lecia Quad Camera System built-in which consists of a 40MP f/1.6, 27mm (equivalent) lens, 20MP f/2.2, 16mm (equivalent) lens and an 8MP f/3.4, 125mm (equivalent) lens which Huawei is calling a 'periscope' lens. There's also a Touch Of Flight sensor built-in which, basically, calculates object distances in images allowing for more accurate background blur in portraits and should allow for better separation between subject/background without clipping.
Phase Detection Auto Focus can be found on the wide, ultra-wide and telephoto lens while Optical Image Stabilisation can be found on the 40MP and 8MP shooters.
The 8MP f/3.4 periscope lens comes equipped with 5x optical zoom and you also get access to 10x hybrid zoom as well as 50x digital zoom.

While the huge megapixels and impressive zoom are standout features, one of the most interesting things discussed at the launch was the introduction of the RYYB (red, yellow, yellow, blue) sensor rather than the typical RGGB (red, green, green, blue) sensor found in other smartphones and cameras. Huawei says this change allows more light to be absorbed by the sensor, improving low light performance.

To help low light performance even further, Huawei has increased the maximum ISO to 409,600 (on the P20 Pro it was 102,400) and fans of macro photography will be happy to hear that the Huawei P30 Pro has a close focus distance of 2.5cm.
On the front, you find a 32MP f/2.0 selfie camera that uses the same bokeh effects as the rear camera and you can also add beauty effects so you're Instagram-ready. Unlike some other smartphone creators, Huawei has chosen to go with a dewdrop front camera design rather than an in-screen cutout but this doesn't change the fact that the screen-to-body ratio is impressive. You also get access to the HDR and low-light modes when working with the selfie camera.
As well as improving the camera, Huawei has worked hard to improve the software, bringing a new HDR+ mode to the smartphone, which Huawei says will make capturing backlit portraits easier, and AI stabilisation has been worked on which is used, in conjunction with the OIS to reduce camera shake. AI HDR+ gives the smartphone machine learning powers but Huawei says this was done before the smartphone was released and it doesn't mean the device studies data from users to improve images as you progress on your photographic journey with it. It does mean, however, that the smartphone can recognize scenes and adjust colour, contrast, brightness, exposure, noise reduction and image sharpening to suit. For example, hold the P30 Pro up to the sky with the AI mode enabled and it will say 'Blue Sky' to let you know it's making adjustments for this.
There's a 6.47-inch display with an in-screen fingerprint sensor for unlocking the smartphone, Qi wireless charging is available, or, if you want to speed things up, you can use one of Huawei's fast chargers (40w USB-C charging will get you from 0-70% battery charge in 30 minutes – impressive). The device is rated IP68 for water-resistance so you don't need to worry about water damage should you be the type who takes their smartphone into the bathroom when having a soak and there's a big 4200mAh battery built-in along with the latest Kirin 980 chipset. Another cool charging feature is the Huawei P30 Pro's reverse charge which allows you to power earbuds (headphones), another smartphone or even an electric toothbrush!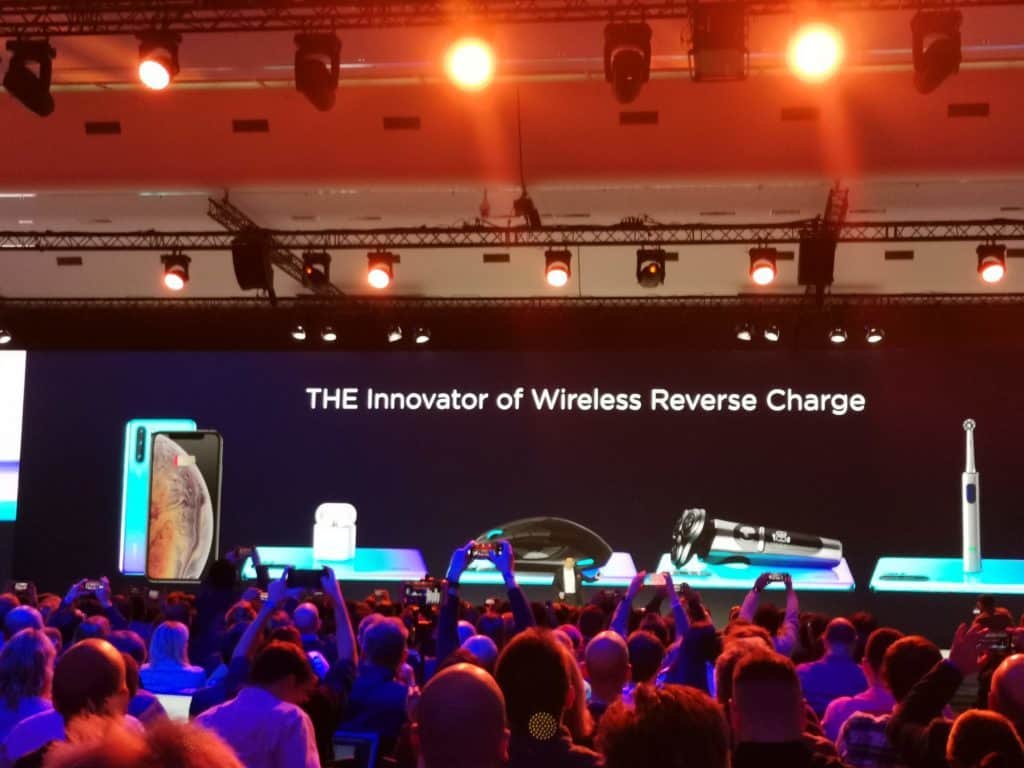 Video fans will be happy to hear that they can use AIS plus OIS to steady their handheld footage which can be captured in 4K (UHD) 2160p at 30fps, 1080p at 60/30fps and 720p at 960fps. You can also use two rear cameras at the same time so you can look at the overall picture and zoom in at the same time with Huawei's Dual-View video option. The selfie camera shoots 1080p video at 30fps.
As for RAM/storage, the version on test has 8GB of RAM and 128GB of storage but an 8GB/512GB (Amber Sunrise) version is also available should you need more storage. Plus, you can extend the smartphone's memory capacity further with a Huawei NM (NanoMemory) card.

The Huawei P30 Pro is available in a variety of colours, the review device is the Midnight Black version, but you can also purchase a really cool looking Amber Sunrise (orange/red), Aurora (ombre effect that goes from light to dark blue) and breathing crystal which can only be fully appreciated in real life! As for price, the Huawei P30 Pro is available for £899 (128GB version) or £1099 for the 512GB version (Amber Sunrise).
Key Features
Rear Camera: 40MP, f/1.6, 27mm, 20MP, f/2.2, 16mm & 8MP, f/3.4, 125mm. Plus, TOF 3D camera.
Front Camera: 32MP f/2.0 (dewdrop front-facing camera)
Camera Features: OIS, PDAF, AI, HDR+, Pro Mode, Portrait and Aperture modes
Video: 4K, Full HD & HD
Display: 6.47-inch (1080×2340) with in-screen fingerprint sensor
ISO: 50 to 409,600
RAM/Storage: 8GB/128GB or 8GB/512GB
Battery: 4200mAh (fast charging – 40W, 70% in 30min or 15W wireless charging)
IP68 water/dust resistance rating
Size: 158×73.4×8.4mm
Weight: 192g
Huawei P30 Pro Handling
With barely-there bezels and curved edges tell you it's a premium phone and the almost edge-to-edge 6.47-inch screen is a lovely looking thing that's bright, clear and performs well in bright light. As mentioned, the front camera is in a dewdrop design which removes the need for a top bar and there's no chin in-sight either. The 'dewdrop vs cutout' display is the latest on-going smartphone debate and in all honesty, I don't really mind either but does find the dewdrop slightly less distracting.
On the back, you find the three main cameras stacked on the left side and the do protrude slightly so the smartphone doesn't sit flush when on a surface (unless you pop it in a case, of course). There's also the TOF camera and flash sitting to the side but that's it for rear detail, apart from some branding from Huawei and Leica.
While we're talking about the back, it's worth mentioning that it's constructed from glass which is great for wireless charging but it does mean it has a tendency to slide off things so be careful with it! The P30 Pro does come with a clear silicone case (not all countries does) and it's a good idea to pop it on as soon as you get your hands on the device. Of course, these don't offer much in the way in protection from drops so you may want to invest in a better case/screen protector for peace of mind. This will also protect the smartphone from fingerprints as the surface is highly reflective (you can see your face in it!) and as a result, attracts fingerprints.
To the bottom is a USB-C connector which offers fast charging when used with a 40W charger and a speaker but no audio jack port which will annoy some while others will be quite happy to use wireless earbuds. On the side is the power/volume controls.
the Huawei P30 Pro fits comfortably and is easy to navigate with just one hand but when taking photos, we do recommend you use two hands to reduce shake. Plus, as it's slippy without a case, it's just safer to use it with two hands. For comparison, the P30 Pro is smaller and lighter than the iPhone X – Apple's flagship device. When sat side-by-side with the P20 Pro, the screen size and overall design do look a lot more modern even if the P20 Pro is only a year older than the P30 Pro.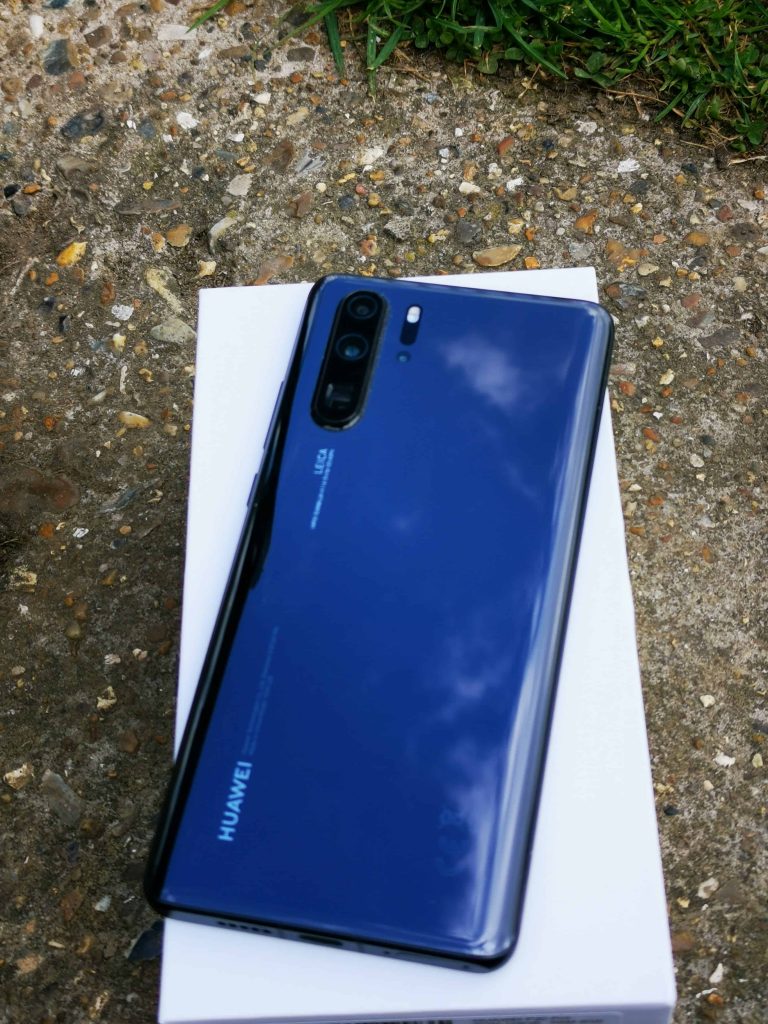 The P30 Pro has a nicer, cleaner and curvier frame to it, too. Plus, the lack of a bottom chin and button makes a big difference to the overall aesthetics of the device. The P30 Pro is bigger and heavier than the Samsung Galaxy S10 but you do get a bigger screen as a result.
In the camera app, you can scroll through the shooting modes at the bottom of the screen (above the shutter release button). You can switch between playback, photo and selfie modes, and the middle button is the shutter release button. In "Pro" mode, you can manually change camera settings, as well as switch on raw shooting. It's actually very similar to other Huawei smartphone native camera apps but likewise, those new to Huawei devices will find it easy to navigate.
At the top of the screen, there are different shortcuts depending on what photo mode you're in and to the right is the zoom scale which you click to alter between wide, 1x, 5x and 10x. To access the 50x zoom, you 'pinch zoom' on the screen. You can also use the screen to set the focus position, as well as adjust exposure, and if you hold the shutter button down, continuous shooting kicks in.
As well as using the shutter button to capture images, you can quickly press the volume control which you can also use to quickly access the camera app when it's not open.
As for modes, there is plenty to play with including Aperture, Night, Portrait (with bokeh, beauty and lighting controls), Photo, Video, Pro, Monochrome, Time-lapse, Panorama, HDR, Slow-mo, Light Painting, Macro, Underwater, and Document Scan built-in.
Battery life – Battery life is amazing, with the smartphone featuring an impressive 4200mAh battery and fast charging is available should you need to give the battery a boost.
Camera Samples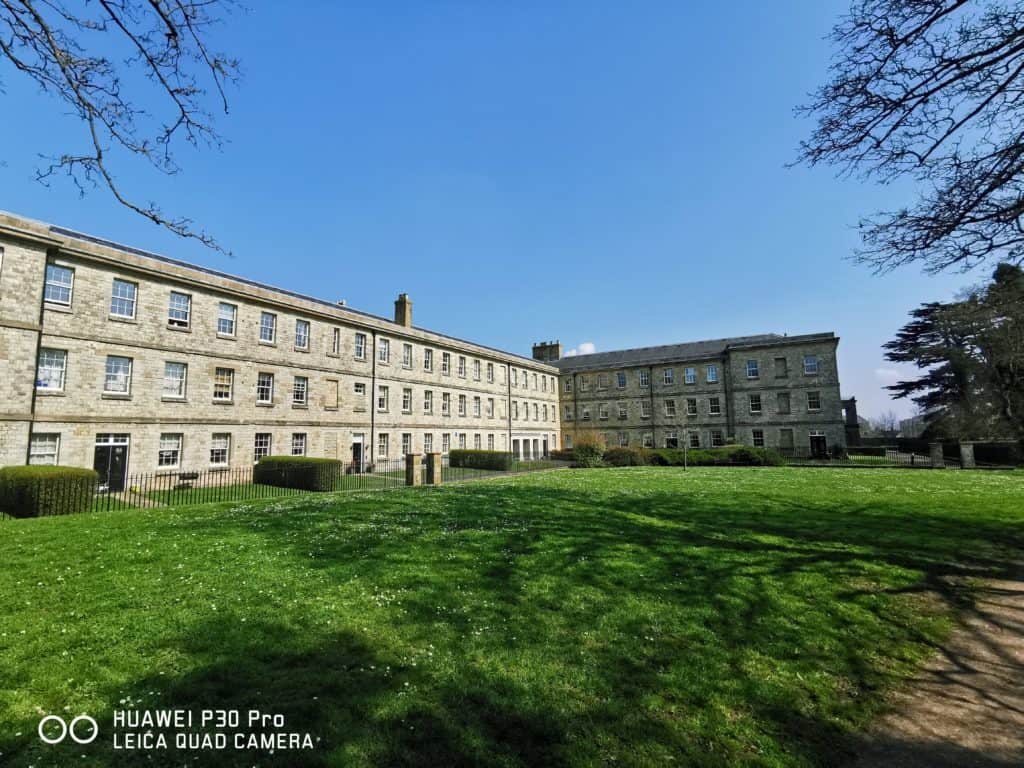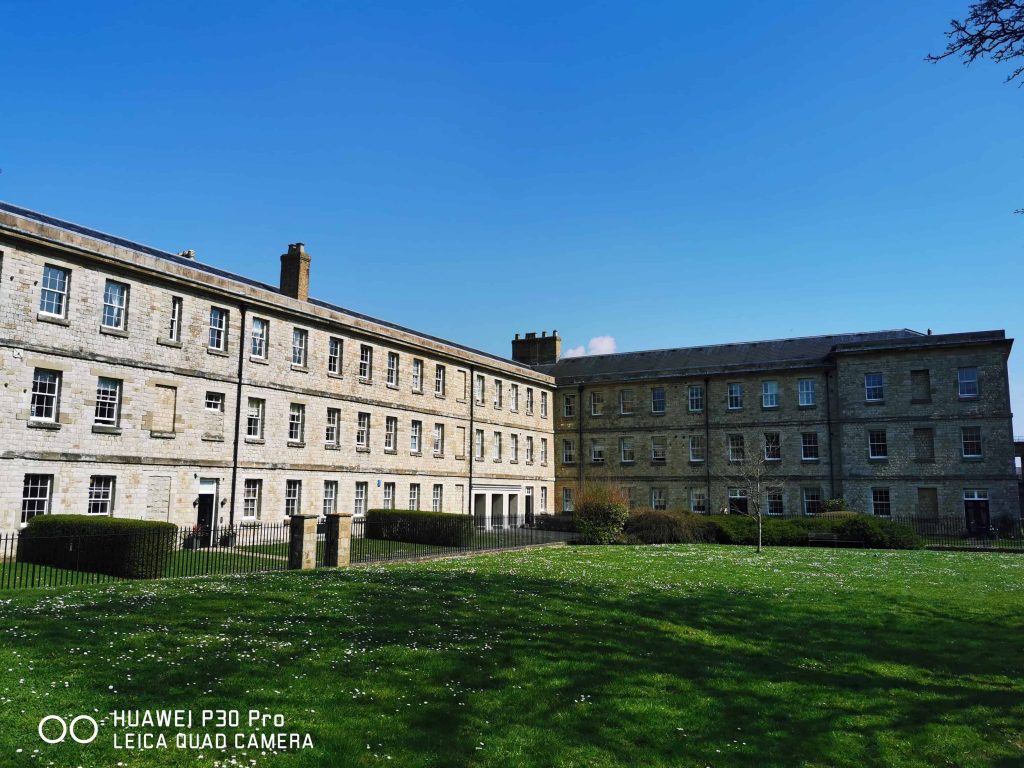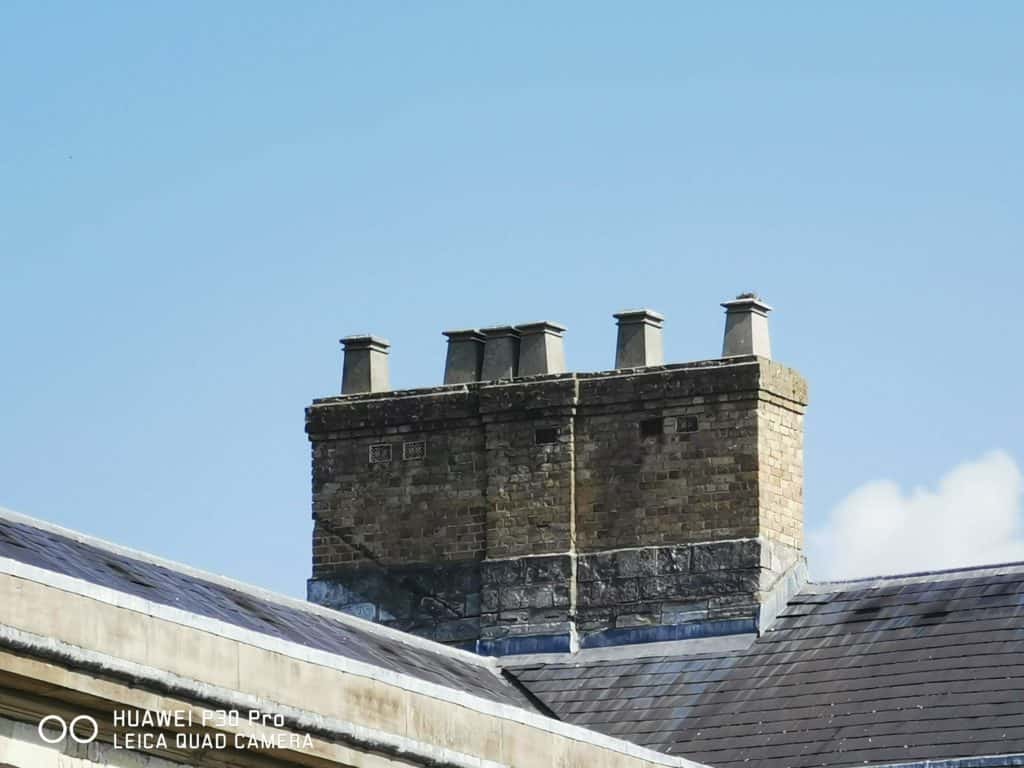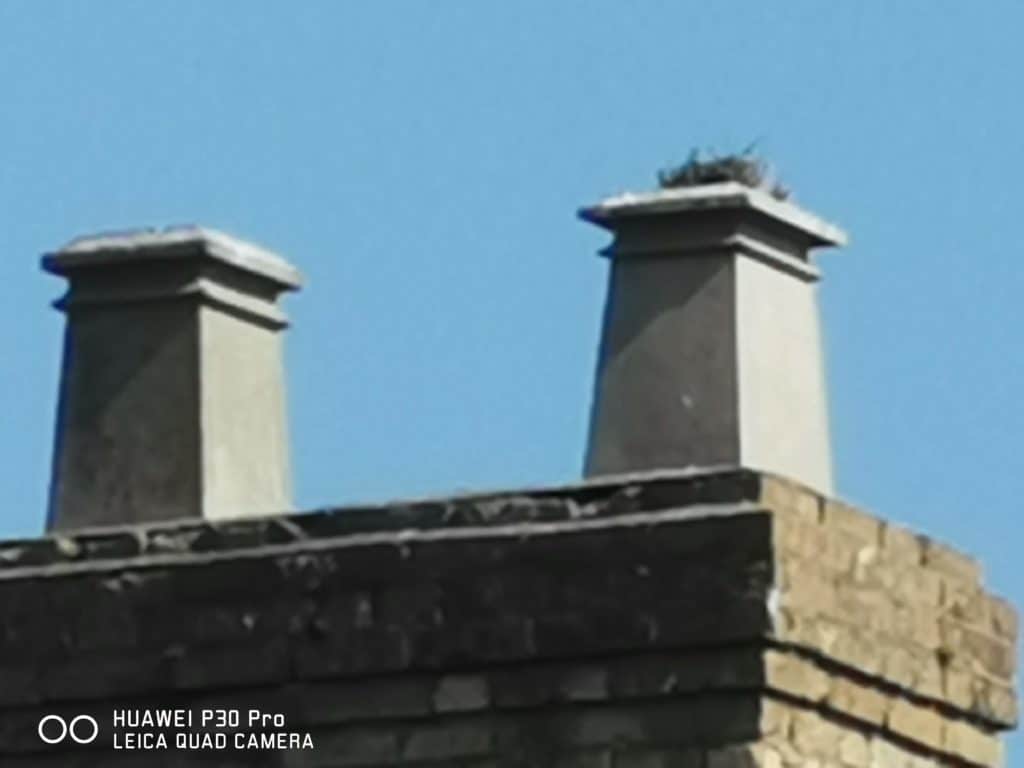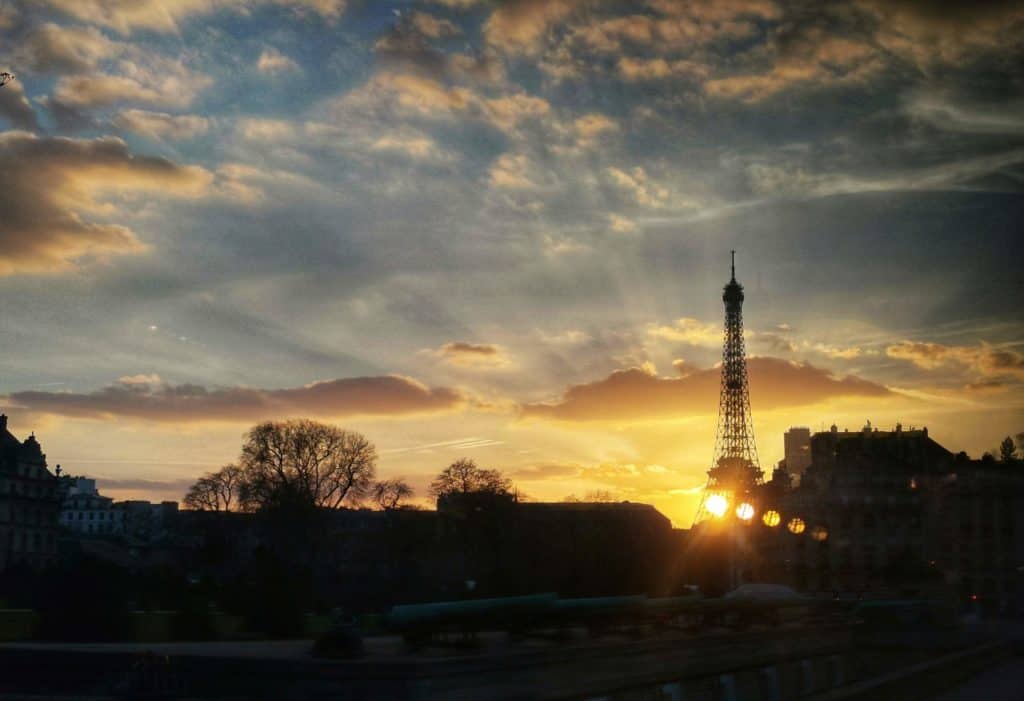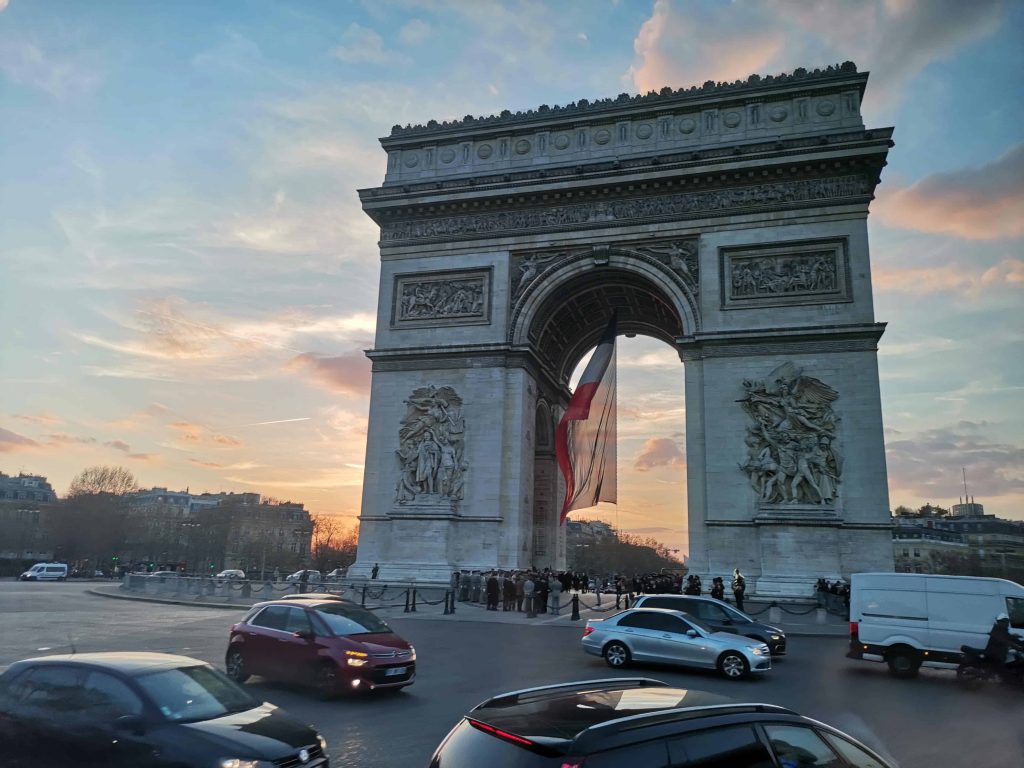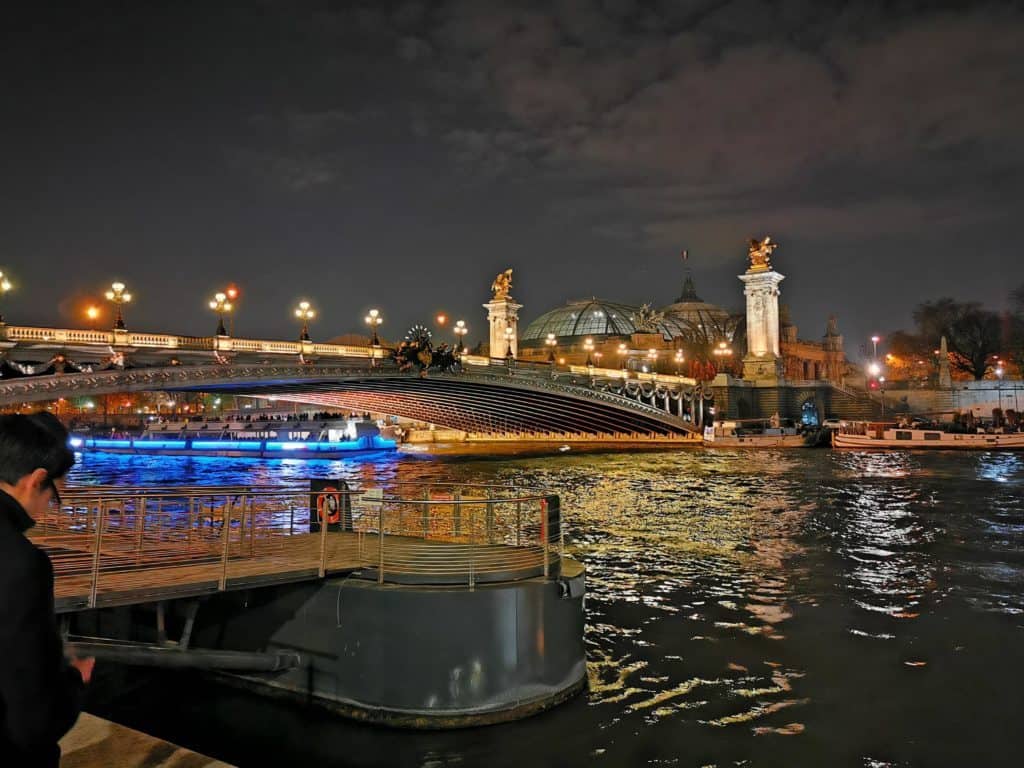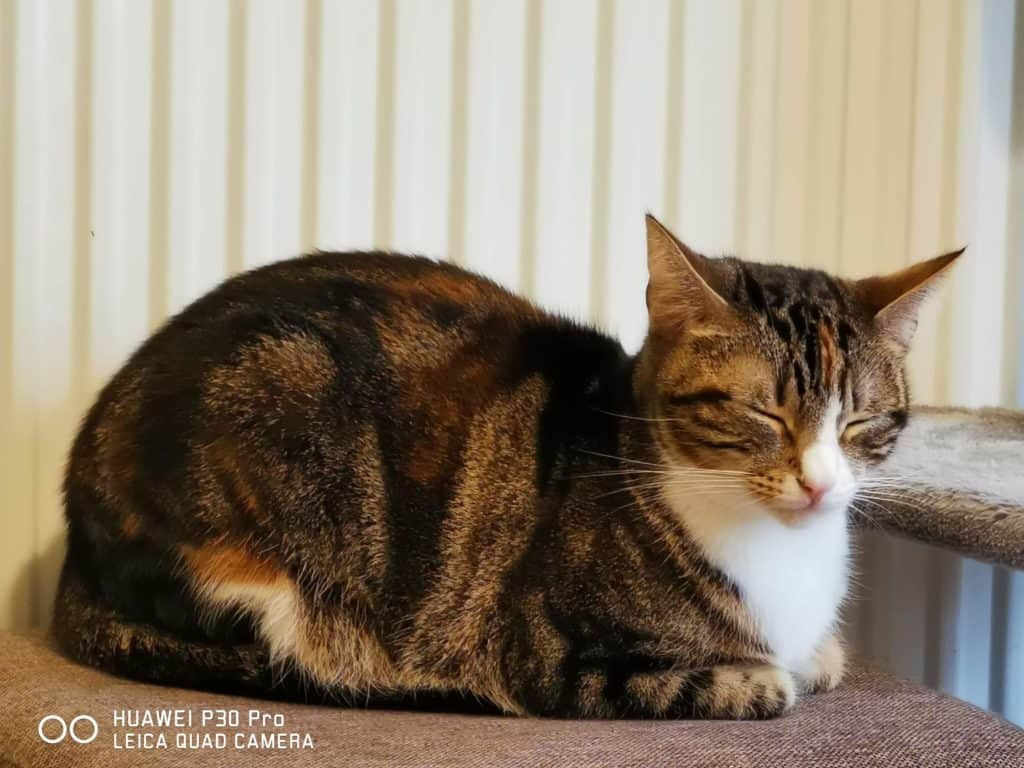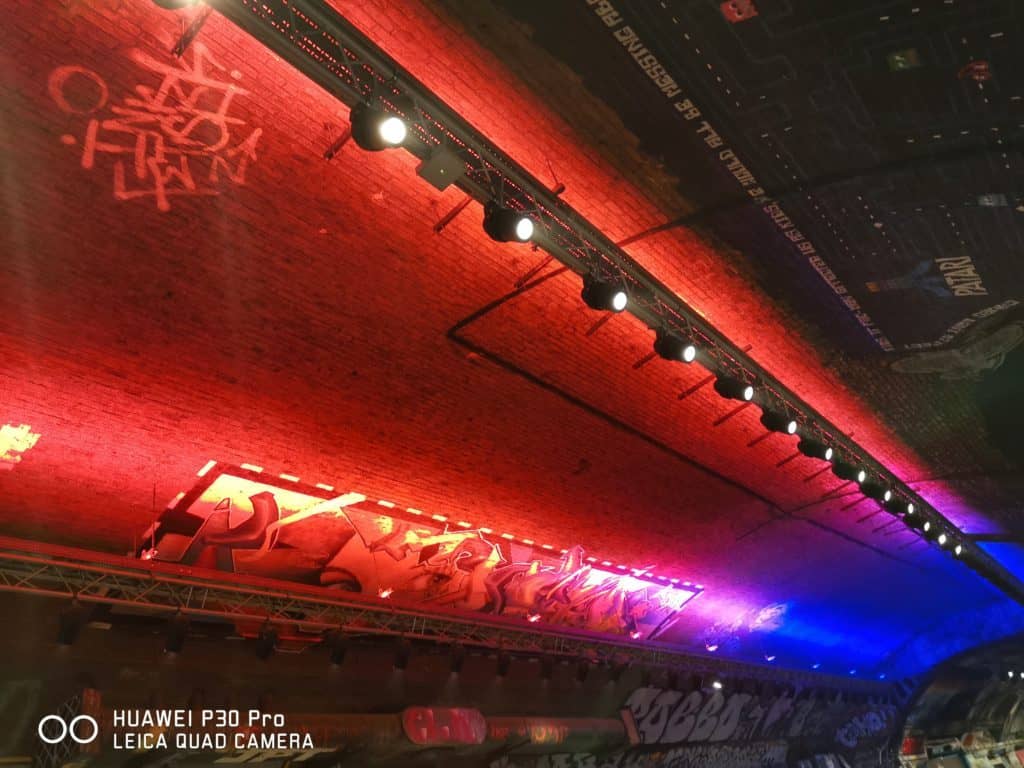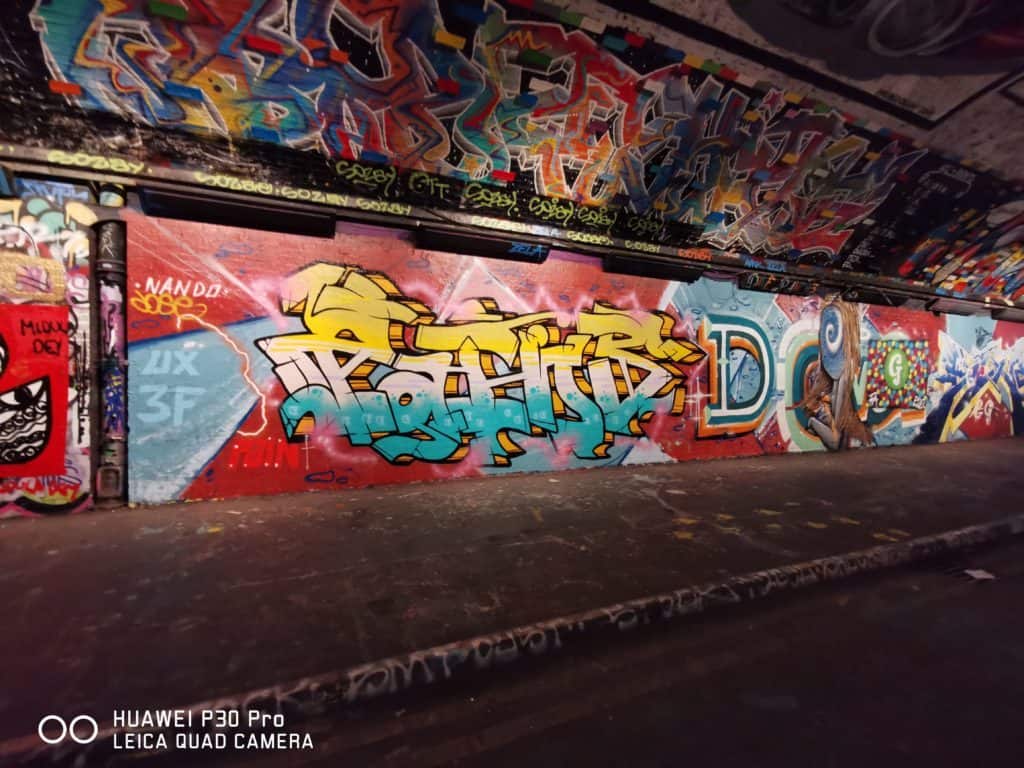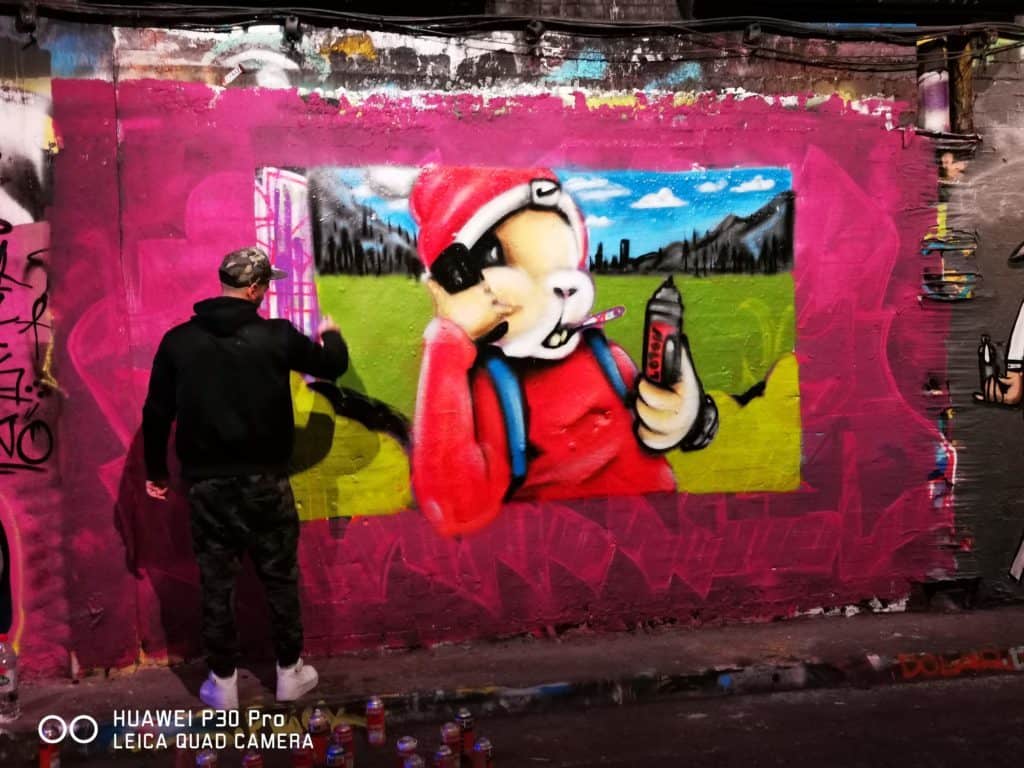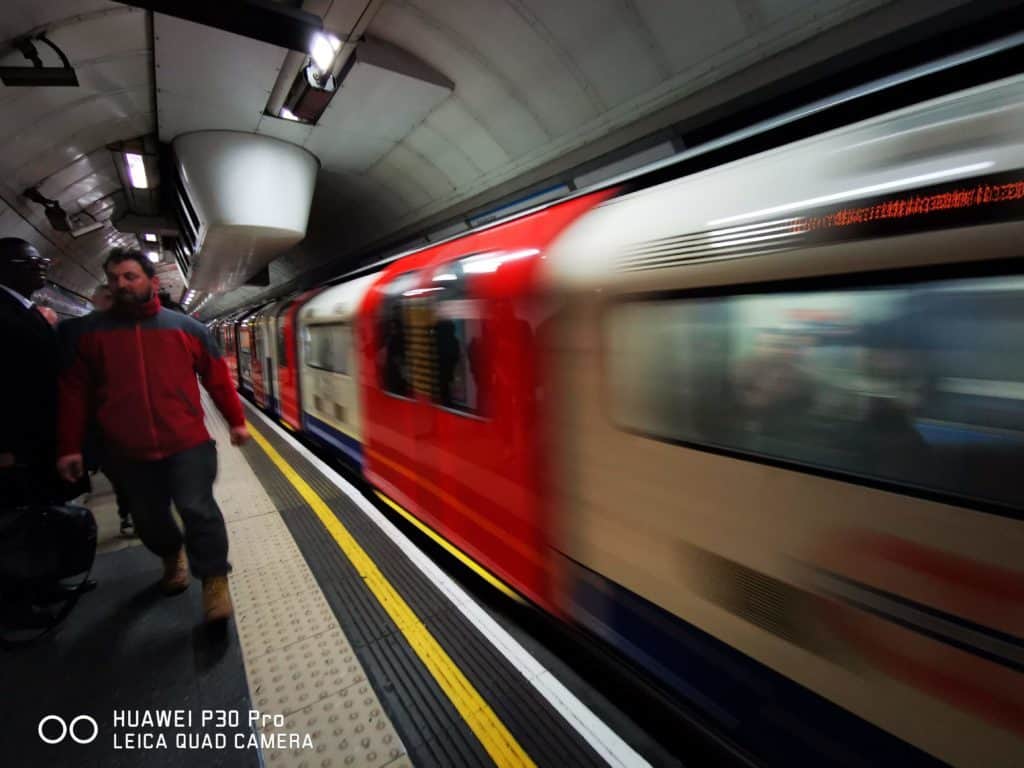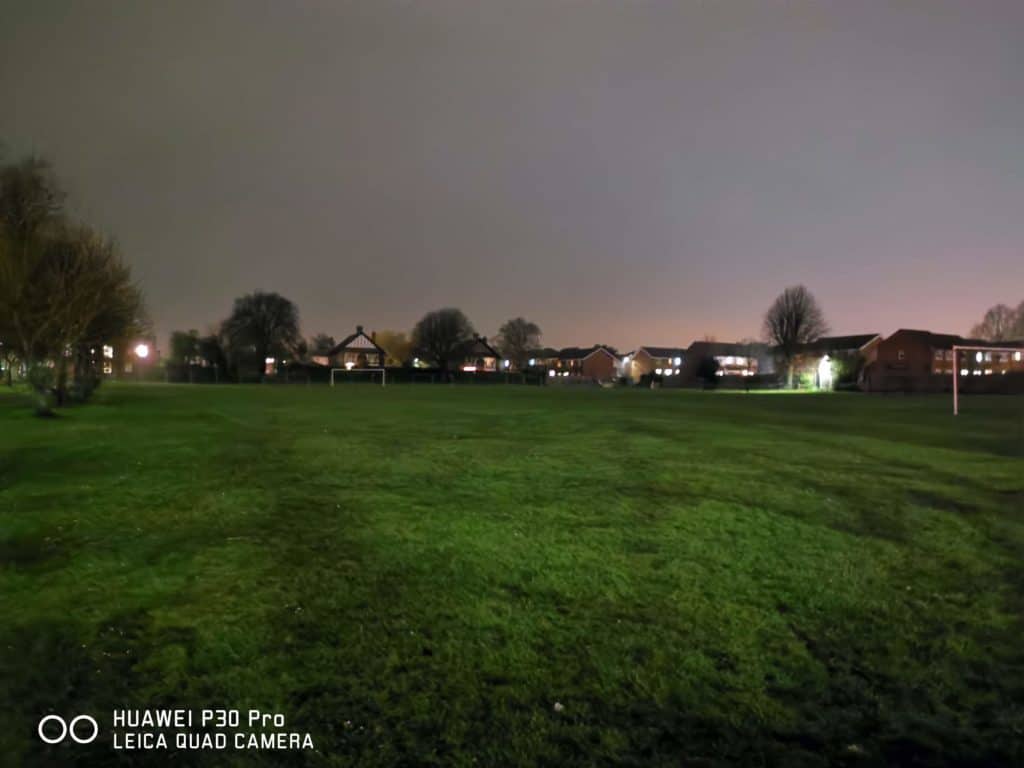 Taken in near darkness with only light from the far distance house all in normal mode, not night mode
With amazing battery life going to work and using your phone like normal with emails, social media listening to music and using the camera like normal easy to last a day and a half plus before charging up again.
The Cameras on the new P30 Pro have zooming magic inside, with the world first 10x hybrid camera on a smartphone. This is the phone of the year so far and we are only four months in the year, this year is going to be a very good year for smartphones in general.
The Huawei P30 Pro is an impressive smartphone that improves from last years Huawei P20 Pro.
You've got a 40MP f/1.6, 27mm lens that gives improved detail in images that are reduced down to 10mp which is great but when viewed at 100%, you get better results shooting at 10MP as images are sharper and have better dynamic range (thanks to the smartphone performing auto sharpening and applying HDR algorithms). The 40MP sensor does give more detail in images compared to 12MP smartphones and the large sensor size also helps improve low light performance.
There's an 8MP f/3.4, 125mm lens that improves on the 80mm lens found in the Huawei P20 Pro, giving a better 5x optical zoom and an impressive 10x hybrid zoom but anything after this tends to lose detail as it's all digital zoom. Yes, it sounds impressive that you can use a 50x zoom in a smartphone but in reality, it's best avoided.
The 20MP f/2.2 16mm (ultra-wide) lens completes the trio and packs plenty of detail into the image but purple fringing does creep into some shots as does pincushion distortion but, this doesn't happen all of the time.
When you combine the lenses together, along with the TOF sensor, you get a smartphone that produces really good 10MP images with a good wide-angle camera, good 5x zoom, a really decent 10x zoom and technology which makes it easy to capture portraits/selfies with lovely bokeh. The 40MP sensor is just a nice bonus which helps improve low light performance and gives you the option to shoot more detailed images – should you want it.
AI can be helpful and when shooting 10MP images the sharpening the smartphone does automatically is useful. Just be careful with certain scenarios as it can boost colours a little too much which won't be to everyone's taste. If you do want complete control over how the image will look, don't forget you can switch to manual mode.
The introduction of OIS is a big plus point as this really helps keep shots steady, the ISO range is huge and there are plenty of creative options to keep you busy.
We were particularly impressed with portraits/selfies with bokeh, as clipping is kept to a minimum so only tiny bits of your subject is out of focus (if any at all) but the portrait mode does perform less well in lower light. Talking of low light, the night mode is useful – adding detail to areas the photo mode can't when night sets in but look a little closer and you can see some smudgy edges and a loss of definition. Still, the night images were captured hand-held in the dark on a smartphone which is still impressive even if some do have a little bit of noise and a loss in detail.
All that said, the Huawei P30 Pro does capture some lovely looking images, perhaps some of the best we've seen from a smartphone to date, and with how easy it is to use, it'll keep the Instagram generation very happy.
We can clearly see the direction Huawei smartphones are going in which is definitely an exciting one for photographers and with so much progression in just a few years, it will be very interesting to see what they bring to the smartphone world next. With the improvements, we've seen in the Huawei P30 Pro over the Huawei P20 Pro,
Pros
40MP main camera (plus an ultra-wide and telephoto lens)
5x optical zoom, 10x hybrid zoom
4200mAh battery
Decent storage/RAM
Good AI features
Improved portrait mode
Smart design
Great display
Cons
50x zoom is not best at the moment
Work still needed on low light image quality
Better results from the 10MP sensor over the 40MP sensor