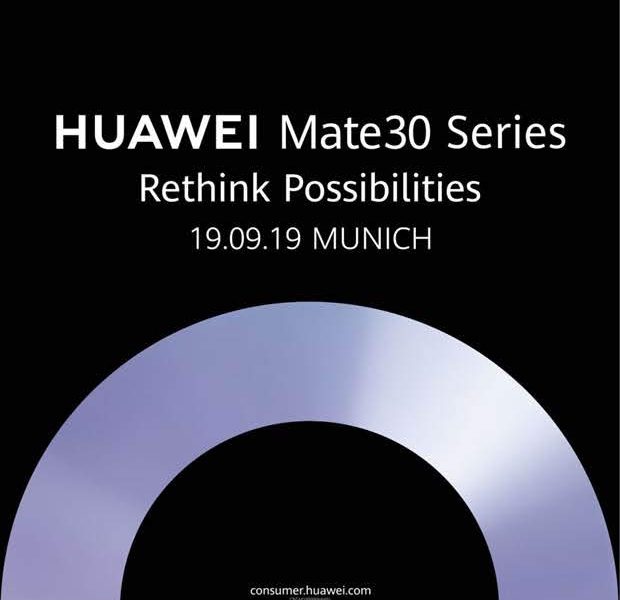 Huawei today announcement on official social networks has confirmed what it's been rumoured to be for a while.  Huawei has finally been officially confirmed that the Huawei Mate 30 series to arrive on 19th September on a big premiere in Munich, Germany. Part of the circle, because the camera will be circular, just as we suspected, above which is the big "Think again" feature, announcing the new Mate 30 series, which will again feature the Huawei Mate 30 and Huawei Mate 30 Pro models, as well as Huawei Mate 30 Lite and maybe the possibly the Porsche Edition model like last year for the Mate 20.

Did you get it right? The countdown to #HuaweiMate30 starts now!
We're going full circle in Munich on 19.09.2019.
Join us live: https://t.co/9ugi5gG9ci#RethinkPossibilities pic.twitter.com/etRYjrBVEC

— Huawei Mobile (@HuaweiMobile) September 1, 2019
Among these devices will be the 5G version of the phone, as the new Kirin 990 chipset, which will launch the Mate 30 and Mate 30 Pro, will have that capability as well. We'll get to know this chipset a little earlier, on 6th September, at the big premiere at the IFA 2019 Berlin, when we could also learn more about artificial intelligence and camera options on the Mate 30 Pro.