After launching its innovative range of design-led music systems in 2015, Linn has turned once more to fellow fearless Scots, Timorous Beasties, to further enhance its offering of covers for its Series 5 speakers.
Created as part of an exciting collaboration with some of the most respected names in fashion and design, Linn's Series 5 music systems deliver world-class sound in a package that offers previously unachievable levels of personalisation.
Thanks to its patented Exakt technology and the development of the Linn Fabrik bespoke textile covering, Linn has been able to create fabric-covered speakers that deliver exceptional sound without compromise.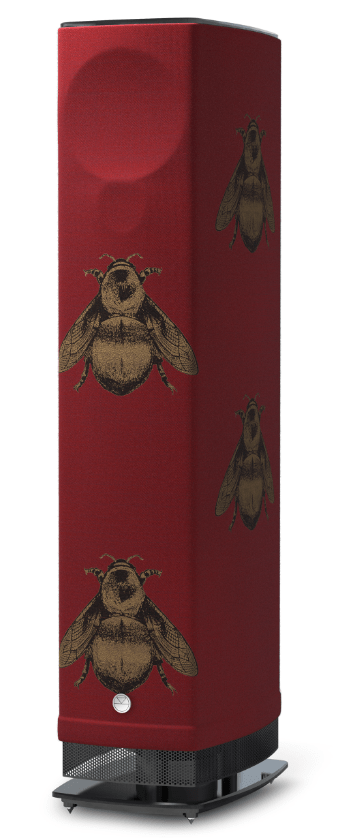 The versatility of fabrics has enabled Linn to offer completely customisable music systems that can be uniquely tailored to your own taste, whether that's to complement your chosen décor or make a bold design statement. And with the option to change the covers whenever you like, your Series 5 System will remain a beautiful feature for many years to come.
The two stylish systems – the 520 System and the 530 System – are available with covers from the following collections:
• The Linn Collection consisting of six beautiful colours in a variety of subtle and bright tones
• The Timorous Beasties Collection of the most stylish and irreverent prints
• The Harris Tweed Hebrides Collection with five stylish weaves inspired by the islands' landscapes.
The new additions to the Timorous Beasties Collection include four stunning designs that illustrate their love of flora and fauna. Each is hand-printed, carefully building each colour individually to ensure the highest quality print:
• A new interpretation of the Birdbranch design, created by layering blacks and gold on Linn Butterscotch Fabrik
• The Napoloen Bee motif – one of their most iconic designs – on Linn Blueberry and Paprika Fabrik
• Thistle on Linn Aubergine – a classic pattern that harks back to the golden age of copperplate engraving but with a contemporary take with placement on Linn's rich aubergine Fabrik