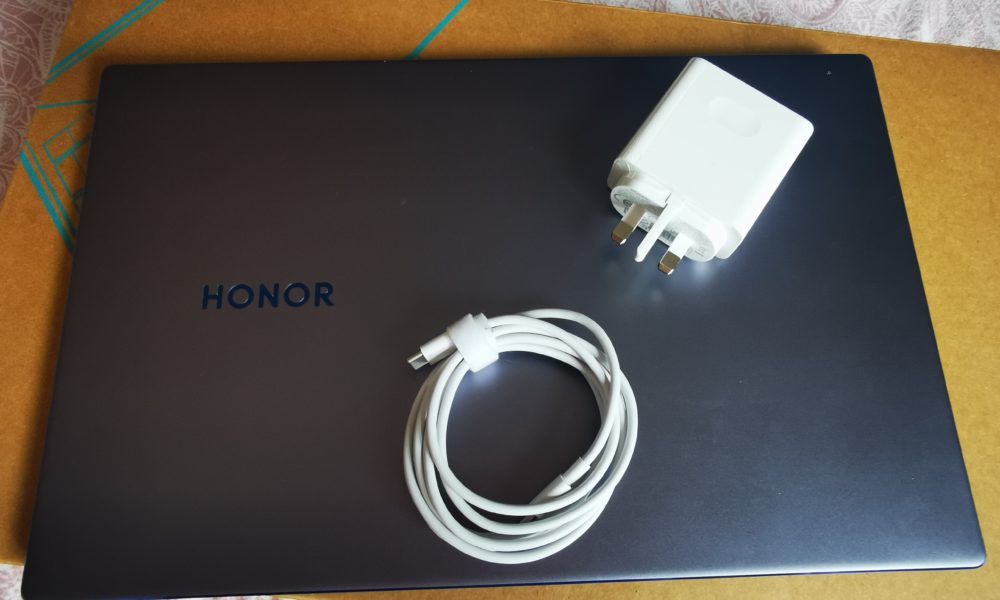 Here is the review of the Honor MagicBook 15 that was announced at IFA 2020 in September, powered by an AMD Ryzen 5 4500U. The 15W APU features a 6 core, 6 thread CPU (2.3 GHz base, 4.0 GHz boost) and a 6 core GPU (1.5 GHz).
Unboxing
As usual, the packaging shows only the bare essentials. Inside the sales box

Honor MagicBook 15 (Space Gray)
USB Type-C / USB Type-C cable for charging;
wall power supply
short instruction manual,
warranty certificate.
Available from Honor UK store for £599.99 until 31st October 2020.
Design & Materials
Taking a first look at this laptop, you immediately understand that you are in front of a quality product. MagicBook 15, in fact, is characterized by the presence of a body made entirely of aluminium, including the internal part where the keyboard resides. It is a lightweight device, weighing only 1,53 kg, therefore as far as I'm concerned it is suitable for use on the move. In terms of dimensions, then, this notebook measures 16.9mm × 357.8mm × 229.9mm.
If you are concerned that your webcam may be activated by third parties in order to suffer an attack or vulnerability, in the MagicBook this will not be a problem since it is hidden inside the keyboard, centred between the F6 and F7 keys.

Although the privacy side is an advantage, this camera does angle that is directed towards your chin, this makes if you're one of those who writes or takes notes during a video call, you'll hide part of your face.

The laptop comes with a fingerprint sensor that you can use to unlock access. It also maintains the option to set a PIN or password, something that you can combine with all the options that Windows allows.

The audio quality is better than other options of other laptops that work a little more this section, to which it should be added that the speakers are at the bottom of the laptop. This greatly favours the experience if you're watching videos sitting on your bed.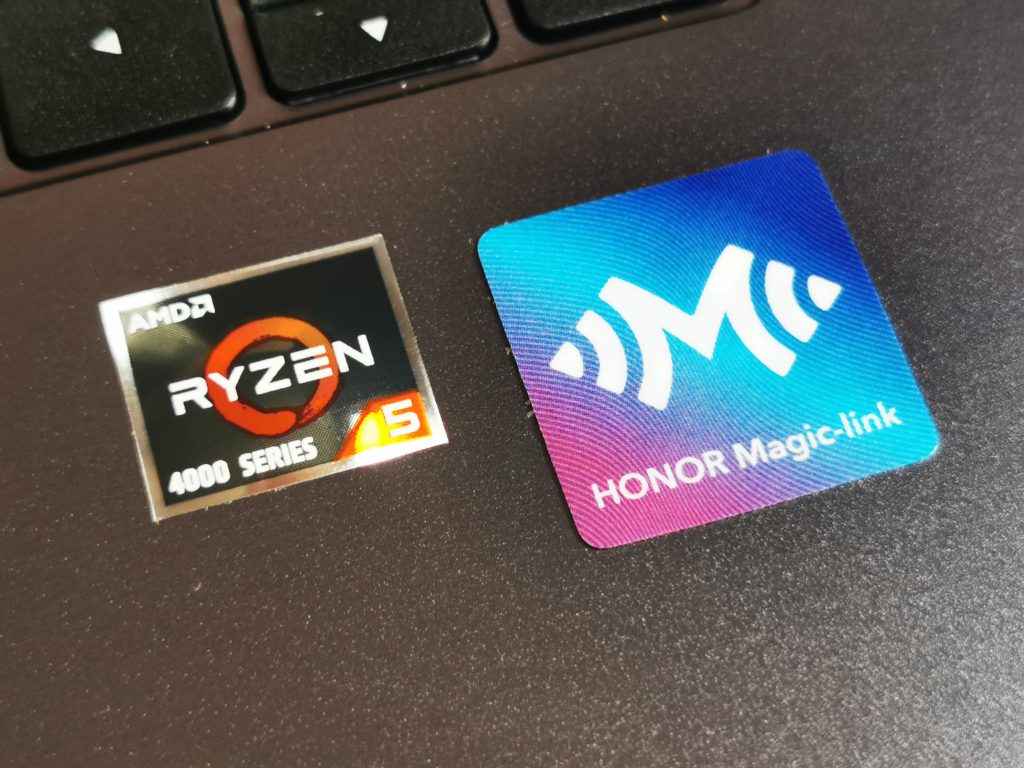 It comes equipped with 8 GB of RAM and 512 GB of storage, solvent figures to be able to handle Windows 10 Home in a loose way.


In the connectors and ports section, we have one USB-C and two other USB A standard, in addition to HDMI output and another headphone output. Having a video output gives you the possibility to manage an additional screen with your computer.
When it comes to battery life, the MagicBook has enough to cope with the handling for a full day, as we were able to corroborate with our tests.
In battery tests with continuous video playback mode, we achieve satisfactory values of 10 hours and 57 minutes, a figure that is positioned within the average of laptops in this range.
You'll only need 100 minutes to fully charge its battery, helped by the connector we've commented on USB-C.
Hardware and Performance
With the Honor MagicBook 15 having 8GB of DDR4 RAM 3.200MHz dual-channel and one SSD from 512GB. The latter, however, has been divided into two partitions, one smaller of about 120GB and the other, much larger, of 340GB. Not such a trivial configuration, also considering the fact that here we find a modestly sized fan, which still manages to maintain the temperature on a rather low level. After a few benchmarks, in fact, I was able to see how these never rose above 50 °, keeping the external body quite cool.
Specs
| | |
| --- | --- |
| COLOR | Mystic Silver, Space Gray |
| PACKAGE DIMENSIONS | 15.6 inches; 16.9mm × 357.8mm × 229.9mm |
| PROCESSOR TYPE | AMD Ryzen 5 4500U processor | AMD Radeon Vega 8 graphics card |
| SENSORS | Fingerprint sensor and Hall sensor |
| PHOTO SENSOR | 720P HD recessed Camera |
| GRAPHIC CARD | AMD Radeon Vega 8 graphics card |
| KEYBOARD | UK |
| AUDIO SETUP | Microphones: 2; Speakers: 2 |
| AC ADAPTER | HUAWEI USB-C (65W) |
| EXTERNAL SOCKETS | 3.5mm stereo headphone jack, USB-C, HDMI, USB 3.2 (USB-A), USB 2.0 (USB-A) |
| EXITS | 5 V / 2 A, 9 V / 2 A, 12 V / 2 A, 15 V / 3 A, and 20 V / 3.25 A |
| OTHER | Charge indicator; Camera indicator |
| TOUCH | One-Touch Power Button |
| FINGERPRINT READER | Yes |
| DRUMS | 42 Wh (3665mAh@11.46V); Battery Cell Core Number: 3 |
| MEMORY | 8GB DDR4 2666MHz RAM; SSD Storage: 512GB NVMe PCIe SSD |
| SCREEN | Resolution: 1920 x 1080 pixels, 141 pixels per inch (PPI); Aspect ratio: 16: 9; Viewing angle: 178 degrees; Contrast ratio: 800: 1; Brightness: 250 nits (typical); Maximum screen opening angle: 180 degrees |
| WEIGHT | 1.53 kg |
| CONNECTIVITY | Wi-fi: IEEE 802.11a / b / g / n / ac, 2.4 GHz / 5 GHz, 2 x 2 MIMO, Bluetooth 5.0 |
| BATTERY | Windows 10 Home Edition (64-bit) |
Software
Windows 10 Home is the version pre-installed on this laptop, Honor MagicBook 15 seems to have been well optimized, given the good speed with which you travel between the various menus. I have never encountered any problems in this regard, being able to manage every aspect of this product in absolute delightful too use.
Verdict
When it comes to good value for money, both on smart mobiles and laptops, it seems that no one can beat the Honor brand. In the case of Honor MagicBook 15, this does not seem like an exception.
You'll be buying a high-end-looking laptop with great storage options and without having to pay a higher price. Now, it's a closed configuration, with no possibility to acquire more RAM or other graphics chip.
The display is bright and suitable for the most playful part, the processor can face high workloads and supports certain renowned games, in a compact size but 15 inches to work comfortably wherever you go. With the Honor MagicBook 15 "maybe light in weight but not light in performance".
TNC score for Honor MagicBook 15
4.4/5.0