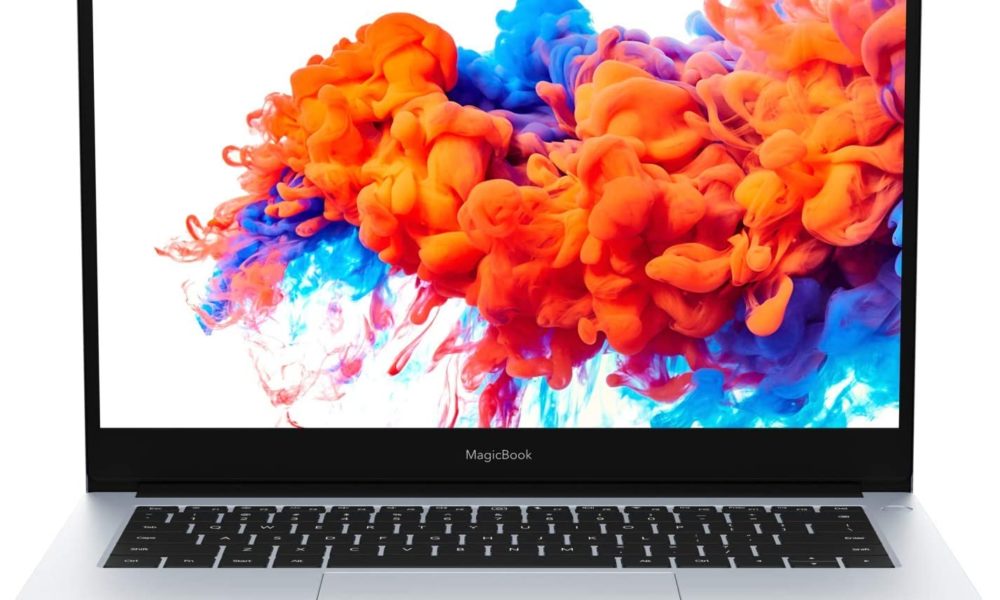 HONOR has joined forces with leading creatives to share expert advice on how young people get their foot in the door and break into the industry. From ways to make your CV or portfolio jump out, to how people can use their creativity to get noticed in interviews, the informative video brings together advice from the best in the business to provide young people with all the tools they need to stand out from the crowd, giving job hunters unparalleled access to careers advice.

Speaking candidly about their own personal experiences interviewing for jobs, as well as sharing insights on how young people can propel their career forward, the video forms part of the HONOR Academy 'Stand Out With HONOR' global creative program, which aims to help students take their job-hunting skills and CVs to the next level, with expert advice from Laura Jordan Bambach, Chief Creative Officer of Grey London, Francisca Maass, Chief Creative Officer of Grey Hamburg, Pete Way, Creative Director of BCW London, Tristan Macherel, Executive Creative Director of LANDOR & FITCH Europe and Christian Bracht, CEO of Sleek Magazine.
George Zhao, President of HONOR said: "2020 is a year filled with uncertainty and for those fresh out of university, the competition for jobs is tougher than ever. Through our Stand Out with HONOR creative program, we want to help young people take full advantage of their own creativity and utilise tech tools like the HONOR MagicBook Series to get a head start, by helping them stand out from the crowd and make a winning first impression."
Leading Creatives Help Students Stand Out From The Crowd
Looking for a job:
Build your own empire: Get out there and see what you can do for yourself. Find connections and partners you might like to work for and don't shy away from your own creative pursuits (Laura JordanBambach, Grey London)
Don't be afraid to reach out directly: Even if a place doesn't have a role for you, find out who the creative leadership team is for the agency you want to work for and approach them directly. The relationships and network you can build will only ever do you good in the future (Laura JordanBambach, Grey London)
Developing your CV or portfolio:
Tailor it to the job: Just as covering notes are always different, your CV should be too. Always tailor your CV to the specific job and make it personal, as this is what will help make your CV stand out and will show your attention to detail when applying for roles (Pete Way, BCW)
Difference inspires: If you've done something creative or have an interesting experience that is outside of the industry you want to work for, don't be afraid to include it in your CV. What you do outside of work and the things you're passionate about is just as important as your education and shows potential employers who you are as a person (Pete Way, BCW)
Design matters: With so many CVs to look through, it's amazing how many applicants don't consider what their CV looks like. Remember to put thought into how your CV looks, and avoid following generic templates that are available online (Laura JordanBambach, Grey London)
Impressing in the room or over the Internet:
Passion is key: Don't be afraid to bring examples of your work in or talk about your passion projects outside of work. If you have done something relevant and cool and can speak about it with courage and conviction, then you'll get a chance to show the interviewer a different side to yourself (Pete Way, BCW)
Knowledge is power: Do your research on the agency you're interviewing for and be prepared to speak about your favourite campaigns and pieces of work they have done. Outside of work the agency has done, it's more important than ever to be culturally aware and have an understanding of what's going on in the industry and the impact that has on the business (Pete Way, BCW)
Make it conversational: Asking questions isn't a bad thing. Incite a conversation with the interviewer by asking what they think about a certain subject to create a natural flow of conversation and make the chat more memorable (Pete Way, BCW)
Taking care of formalities:
Prepare your surroundings: Interviews are much shorter when they are virtual so it's harder to make instant connections.  Make sure you're fully prepared in advance – check all the technology works ahead of time and that you have all the right software downloaded onto your laptop. Think about what's around you and find a calm space where you're not going to interrupt. Check the lighting and sound and make sure you do a tidy up beforehand, so you come across professional (Laura JordanBambach, Grey London)
Don't be afraid to follow up: Always send a thank you note and don't be afraid to follow up a couple of times. If you haven't heard back, try tweeting or another method to start a dialogue of conversation in a different space (Laura JordanBambach, Grey London)
Industry Experts and Artists Help Students Take Their Creativity to The Next Level 
To demonstrate how technology can give people a head start when hunting for new roles, HONOR and Affinity have also teamed up with popular artists and designers including Scott Balmer, Peter Greenwood and David Daniels on a series of creative tutorials, sharing top tips and tricks for giving your CV's a creative edge.

From the smoothest, fastest photo editing and graphic design software to the most powerful publishing software, the Affinity creative suite pushes the boundaries of what's possible with creative technology. Paired with the HONOR MagicBook, students will be able to boost their creativity and enhance their content to a professional standard.  The program also invited young people to take part in a series of challenges to showcase their creativity for the chance to earn a four-week paid internship at leading creative agency Grey in the U.K. and in Germany.
HONOR MagicBook Series: Designed to Unleash Your Creativity
Whether you're studying, working remotely or hunting for your next role, the HONOR MagicBook Series helps take your creativity to the next level.
The HONOR MagicBook Pro, pre-installed with Microsoft Windows 10, powered by AMD Ryzen 5 4600H, has all the all the power needed to create and breeze through heavy-duty tasks, whether it's photo editing or 3D rendering, thanks to the advanced processor. There's no compromise to battery life the HONOR MagicBook Pro gets up to 11 hours of productivity on a single charge.
The stunning 16.1-inch FullView display makes it perfect for viewing photos, movies and browsing the web as well as for applying for new roles. With a smaller footprint, measuring at just 369 x 234 x 16.9 mm, its compact and lightweight design makes the HONOR MagicBook Pro perfect for today's flexible workforce and students, allowing users to work on the go, wherever they may be.
For something even more compact, the HONOR MagicBook 14 and 15 enhance the computing experience with a stunning minimalist design and a FullView display, all packed into in a slim and lightweight body.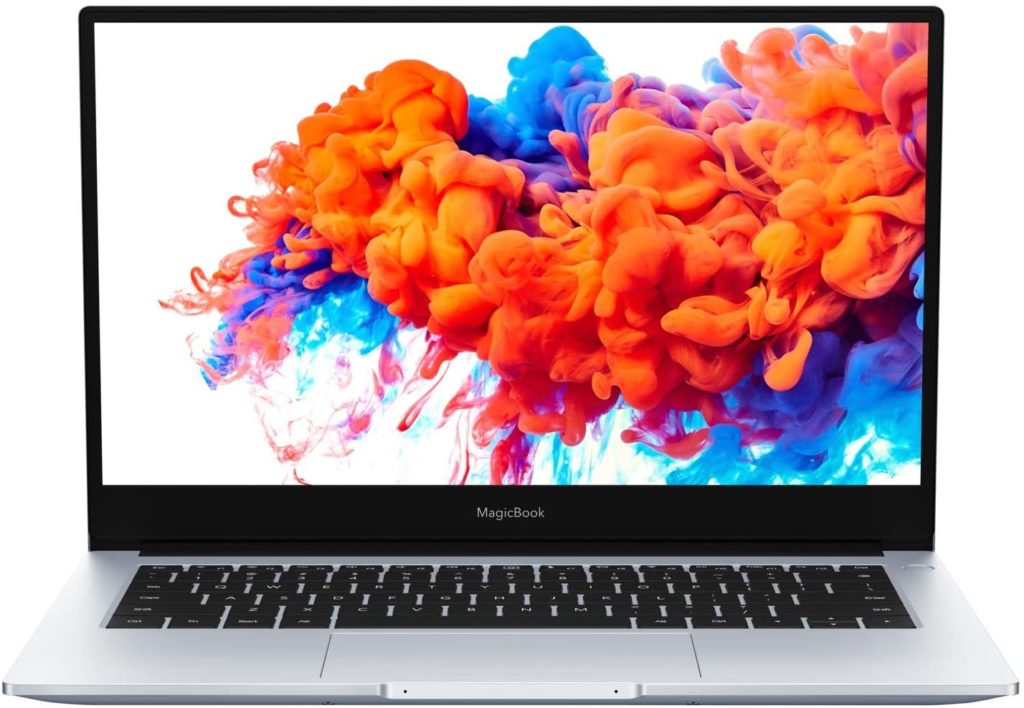 The HONOR MagicBook Pro (16+512GB) is available now from £849.99, whilst you can pick up the HONOR MagicBook 14 (8+256GB) and HONOR MagicBook 15 (8+256GB) from £549.99 – kitted out with all the pro tools and power you need, without the hefty price tag.