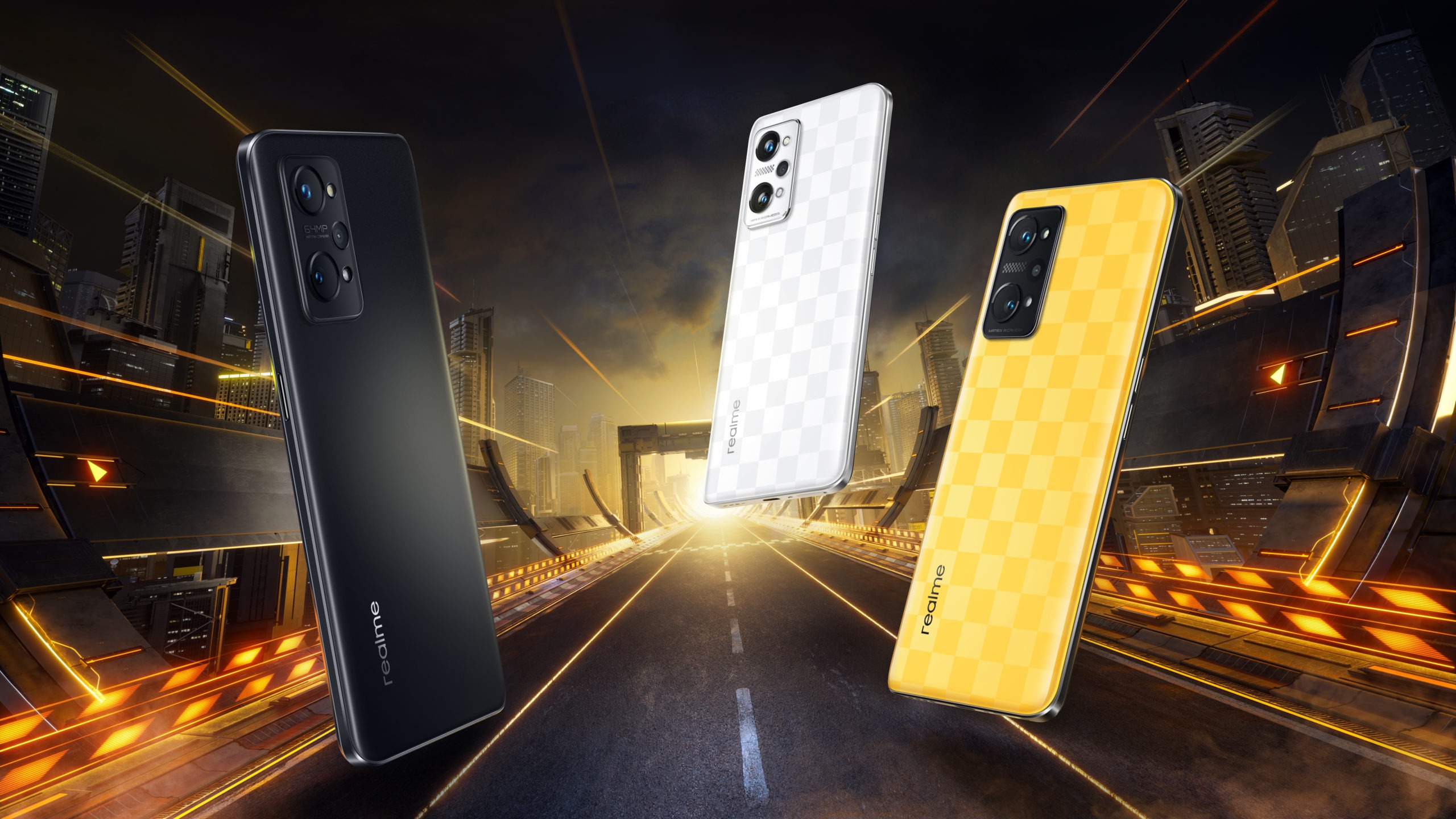 Here is the review of the realme GT NEO 3T which will be available starting at £369.00 (8GB+128GB) version, from 15th June via Realme UK, Black and Dash Yellow colours.
Realme GT NEO 3T comes with a flagship chipset that is currently on the rise, namely the Qualcomm Snapdragon 870 SoC 5G and has a 7-nanometer fabrication. Its architectural design combines 1 3.2GHz super core + 3 2.42GHz super core + 4 1.8GHz small core.



Battery
In addition to having a large and long-lasting battery, the Realme GT NEO 3T also supports 80W fast charging technology that can recharge the battery in just the blink of an eye.
In addition, this fast charging technology has also been equipped with intelligent 5 core protection features, including adapter overload protection, fast charging state identification protection, interface overload protection, battery overcurrent, overvoltage protection, battery fuse protection, and technology other to ensure maximum and safe charging. security. From 0% to 100%, you only need 33 minutes. Meanwhile, getting to 48% only takes 10 minutes.
Realme GT NEO 3T is equipped with a non-removable Lithium Polymer type battery that has a very large power, which is 5000 mAh. With a battery of this size, you can use the device for a full day's needs in just one charge.
The Realme GT NEO 3T has also adopted the innovative BHE (Battery Life Engine: Battery Health Engine) technology and is the first smartphone from Realme to use dynamic monitoring technology during the battery charging process.
In use with the battery fully charged 100%, you can use the device for 36.7 hours to make or receive calls, 17 hours in standby mode, 60.2 hours to play music or also 6.4 hours to play games.
Cameras
This smartphone is still equipped with camera facilities on the front and back. For those located at the front, there is a camera lens with a 16MP resolution which is good for use as a selfie medium. As for the back, there are 3 camera lenses, each of which has a resolution of 64MP, 8MP and 2MP.

With this screen, you can see images or anything clearly, sharp and clear. The screen size is 6.62 inches with a screen-to-body ratio of 92.6% and is very suitable for use as a medium for playing games or watching videos.

Especially for gaming, this screen also has a 120Hz refresh rate which is very smooth and soft when moved. In addition, the screen also does not become blurry when used to play games under direct sunlight. Even the brightness of the screen doesn't drain the battery, the screen has HDR10 + support and brightness levels up to 1300 nits.

Gaming
Realme GT NEO 3T is also equipped with an X-axis Linear Motor which is able to bring a different feeling and experience when this mobile device is used to play games. Users will feel real vibrations when the game scene experiences shock or the like.
Samples







Audio
The Realme GT NEO 3T uses Dolby Atmos audio technology and Hi-Res Audio Certification. With these two technologies, the sound produced will be very loud even in the midst of a bustle. Plus, the sound produced is also like a 3D panorama or similar to a subwoofer.
The main lens with 64MP is equipped with various additional interesting features, ranging from filters, AI technology, and DIS Ultra HD to super night scenes. Meanwhile, the second lens functions as a wide-angle lens with an outermost angle of up to 119° and the third lens is a macro lens that you can use to photograph an object as close as 4cm.
The advantage that the first Realme GT NEO 3T has is that this smartphone has a very good screen, namely AMOLED E4 which has been widely used by flagship smartphones in general. Second is the chipset which is reliable and has good performance. The third is the very large RAM and ROM, especially the Realme GT NEO 3T support with RAM expansion. Then there is also a sophisticated cooling system and a very powerful audio system in it. One more thing is that the Realme GT NEO 3T supports 80W fast charging technology.

This smartphone has a myriad of interesting features in it, including a reliable chipset and support with 80W fast charging technology. With so many interesting features in it, it can create or help users in various activities. Even when used to operate many applications, this smartphone does not necessarily become slow because the RAM and ROM in it are large enough to handle it.
PRO
Screen display (AMOLED E4)

80W fast charging

SoC Snapdragon 870 5G
CONS
The camera can be lacklustre in less than best conditions
TNC Score
4.1/5.0