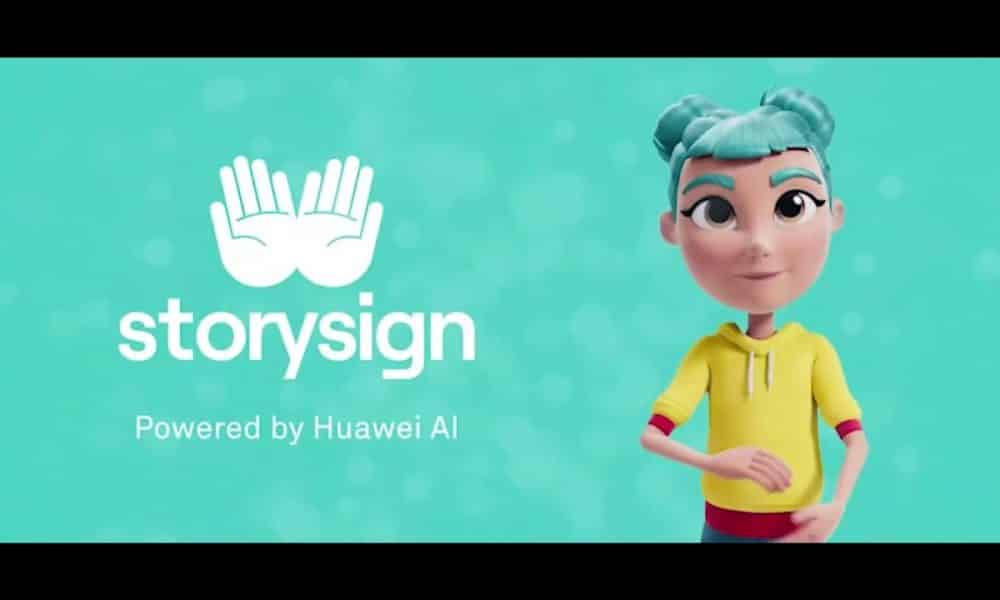 Huawei has today revealed the addition of popular children's book, The Lonely Penguin to its StorySign library. The occasion was marked with a very special visit from clinically deaf former Rugby player and Strictly Come Dancing alumni, Ben Cohen, at the Frank Barnes School for Deaf Children in London.
Update 24th July 2019
Max the Brave and All About Spot has been added to their StorySign library.
The year one pupil were able to interact with the story themselves before being treated to a storytime session like no other, which saw Ben Cohen help them discover the joys of The Lonely Penguin story through the StorySign app, all showcased on Huawei's flagship handset, the P30 Pro.
Pioneered by Huawei, StorySign was created to provide a unique reading experience and to help open the world of books to deaf children. The app which uses the power of Huawei's AI, is used in conjunction with a smartphone and a children's book. People simply hold their phone up to the words on the page and the App's avatar, 'Star' signs the story as the printed words are highlighted – this helps parents and children to learn to read together, and at their own pace.
The Lonely Penguin joins classic children's title, Where's Spot on the StorySign app with four more titles to be added this summer and throughout the rest of 2019.