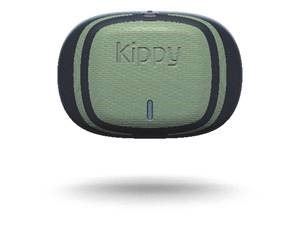 With the NEW V-Pet Tracker – from the V by Vodafone range  – know exactly where your furry friend is even when they're out of sight and stay up to speed on their health and wellbeing thanks to advanced fitness tracking.
For £49.50 upfront cost (with 12 months free service), the NEW V-Pet Tracker is a Wi-Fi, Bluetooth and GPS tracker which means if your pet doesn't come bounding back, you can easily view their whereabouts through an app on your smartphone – even if they've wandered further afield. Live Tracking will give you an update on your pet's location every three seconds, if you stop using the tracker for more than 5 minutes, it turns itself off to avoid draining the battery.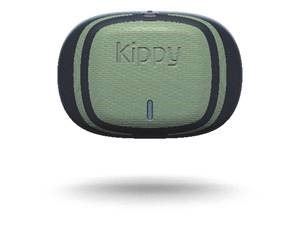 V-Pet Tracker also monitors everything your pet does – from walking and running to sleeping and eating – and will give you a daily overview of calories burned based on their breed via the dashboard in the app. Use these findings to set your pet goals, plan their diet and maintain their health.
The Safe Zone and Virtual Leash features give you instant alerts if your pet moves out of Wi-Fi or Bluetooth range (such as the neighbour's garden), so you'll know when it's time to start tracking and thanks to geofencing you'll no longer need to worry about your pet wandering off. Set up this feature by drawing a virtual fence around a specific area on a map within the app – if your pet moves beyond that, you'll receive an alert.
Built to last, the V-Pet Tracker can withstand whatever is thrown it's way – from rough and tumble play to wild weather walks. What's more, it has a much larger battery life (10 days dependent on usage)  compared to its predecessor is waterproof (IP67) and has a useful LED light, which you can activate from the app – so you and your pet are ready to go come rain or shine, night or day.
The V Pet Tracker is a new addition to the V by Vodafone range of devices, designed to help you keep track of the things that matter most – from your car, luggage and keys to your home and other personal belongings.