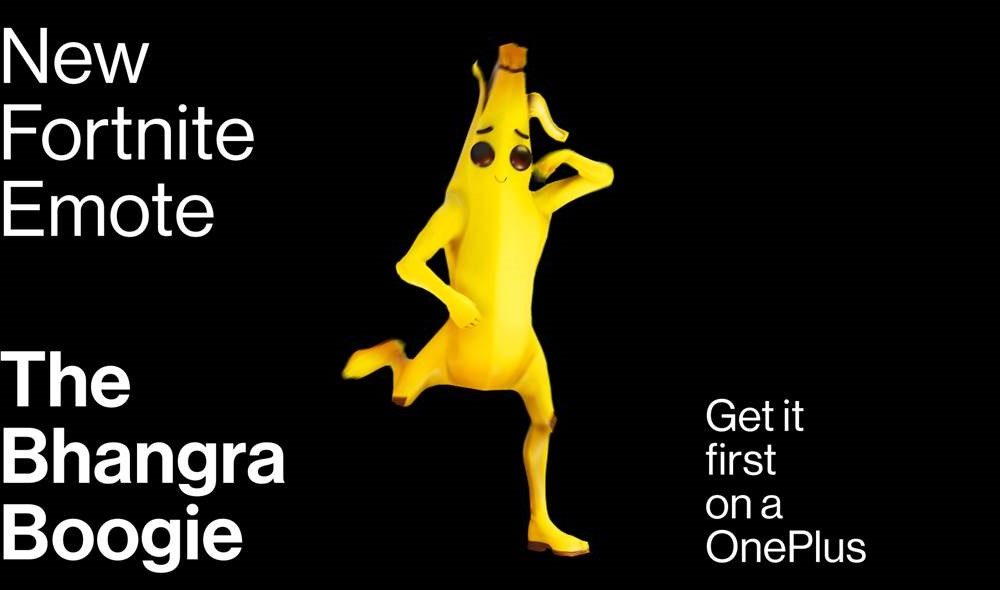 As part of a continued partnership with OnePlus, Epic has today launched the Fortnite "Bhangra Boogie" emote – a rare, Bollywood-inspired emote, available first on OnePlus devices.
Emotes are individual dances that are selected within Fortnite, used by players to celebrate a victory, or just show off in the game.

The "Bhangra Boogie" emote takes inspiration from India's energetic Bhangra dance, a dance and music style never before seen in the world of Fortnite. Bhangra Boogie is exclusively accessible to all OnePlus users worldwide, on OnePlus 3 and newer devices, for a limited time.
While few emotes are available for free within the game; most emotes must be earned or purchased, making the free Bhangra Boogie, a rare find (and you know what they say, the rarer, the better!).
One Bhangra Boogie emote code can be redeemed per device at https://www.oneplus.com/uk/fortnite starter later today, 9th July 2020. The emote cannot be shared or transferred.
The Bhangra Boogie emote is demonstrated by iconic Fortnite character Peely. But can be used with any character within the game.
In addition to this unique experience, OnePlus also announced a limited time offer which goes live today. As a part of this offer, with the purchase of OnePlus 8 or OnePlus 8 Pro from https://www.oneplus.com/uk/fortnite, users will get a free Bullets Wireless Z for an immersive gaming experience. When the OnePlus 8 or 8 Pro is paired with the latest Bullets Wireless Z with low latency mode and immersive real-time audio experience, users can focus on the next move in the game, without any