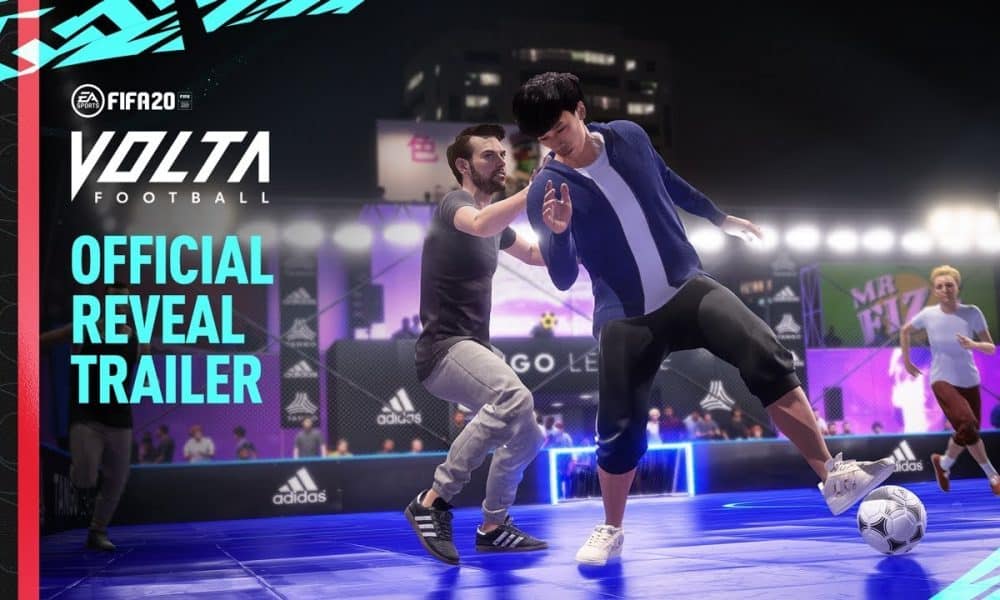 With just a few hours to go until the big event, EA has released the FIFA 20 reveal trailer! As usual, we don't get to see an awful lot of the game within this trailer but I'm hoping we will do during EA Play later today.
Anyway, the trailer shows off the big new mode within the game this year, VOLTA Football. Its essentially like a FIFA street/ 5 a side mode which is what fans have been wanting for years now and I'm pretty excited to see what it's all about! From doing a bit of digging, VOLTA will consist of a story mode, online league and kick off where players are able to customize their own character, with unlockable cosmetics that can be earned by completing challenges.
Players will be able to play 3v3 (Rush GK's), 4v4, 5v5 and professional Futsal and the arenas will be sized accordingly. On the subject of arenas, they will be set in different locations around the world including Amsterdam, London and a rooftop pitch in Japan, although I don't think the latter will be an arena that features "no walls". It seems to be a lot like the CHEL mode added to NHL last year which was quite casual and functions similarly. It looks pretty cool and I'm hoping we will see more of it later, check out the trailer below:
The trailer also revealed the games release date which is set for September 24th for the Ultimate and Champions Editions and September 27th for the standard edition. I'm excited to see what the 30 minute EA Play FIFA 20 segment will feature later today and we will, of course, have coverage of that here on the ShopTo blog as well. Let me know your thoughts on this trailer and mode down in the comments below and as always, make sure to keep it ShopTo for all the latest and greatest gaming news, game reviews, competitions and more!