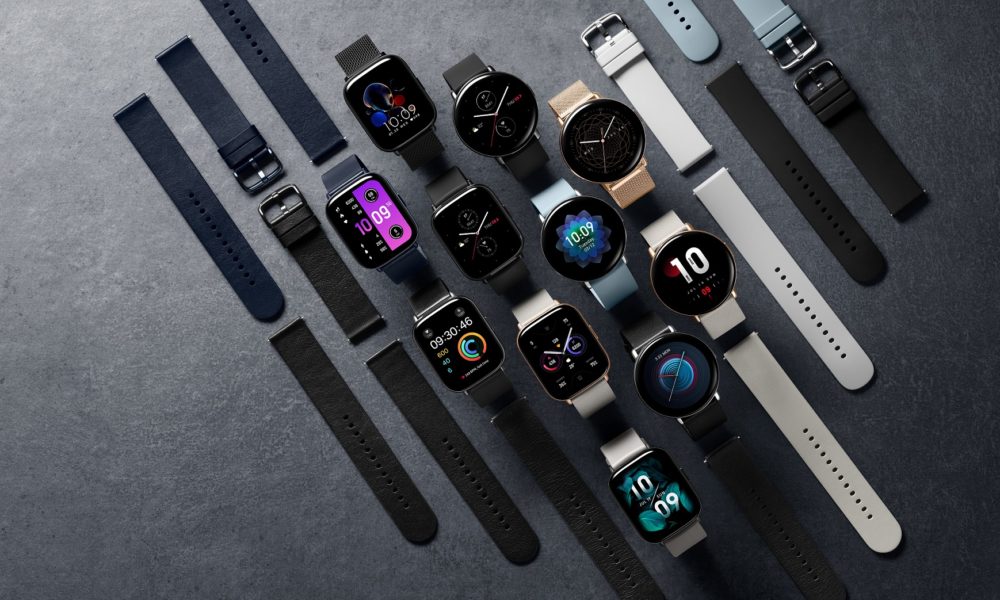 Zepp has unveiled a refreshed line-up of wearables, kicking off with the Zepp E series. With wellbeing at the top agenda in 2020 for everyone, the all-new Zepp E series harnesses the power of AI and cutting-edge technology to convert vital health statistics into actionable insights, helping users to more effectively monitor their physical and mental wellbeing.
The inspiration behind Zepp's upgraded line-up stems back to its successful history in using sensors to empower humans to go further. Ten years ago, Zepp created waves in the North American exercise market by using a unique wearable sensor device to monitor and analyse exercise data, enabling athletes to double their training results. Fast forward to 2020 and Zepp is being reimagined with a premium new look and feel. Targeting busy professionals who seek a blend of style and practicality, Zepp E combines high-end design with superior health and fitness tracking capabilities.

Achieve Your Wellness Goals with Multiple Health Metrics, Sleep and Stress Monitoring
Zepp E spotlights a number of functions to enable users to better keep tabs on their wellbeing including sleep monitoring, and blood-oxygen saturation (SpO2) monitoring. State of the art sleep tracking measures users' sleep stages, including light sleep, deep sleep, Rapid Eye Movement (REM) and awake time, even monitoring 20-minute naps during the day, providing users with an overall sleep score to help them measure the quality of their sleep and breathing. The smartwatch also supports 24/7 stress monitoring thanks to a built-in heart rate sensor, which can measure users' stress levels through an OTA upgrade, helping them to keep their mental well-being in check.
Premium Design Featuring Pure Black 3D Glass Display and Ultra Slim Metal Body
Equipped with a vivid and eye-catching colour AMOLED screen, Zepp E comes in two striking watch face shapes – Zepp E Circle and Zepp E Square. The pure black 3D curved bezel-less glass display is seamlessly crafted into a seamless shape with smooth and sleek lines from every angle, achieving an exquisite, incredibly stylish look and feel. The 3D glass and polished stainless-steel back are perfectly fused together, making the watch ultra-slim. With dozens of watch faces and multiple watch strap designs and colours to choose from, including metal, leather and fluoroelastomer, there's something to suit every style and taste. At just 9mm thin, the Zepp E series is exceptionally comfortable and lightweight to wear day and night and can last up to 7 days on a single full charge.

Record Your Exercise and Track Your Progress With 11 Sports Modes
The Zepp E series supports 11 sports modes including walking, indoor and outdoor running, cycling, pool swimming, climbing and even skiing. With water resistance in depths of up to 5ATM, users can also track their performance underwater. For more adventurous fitness fans, Zepp E also comes equipped with SpO2 monitoring, an important indicator of health, especially in high-altitude and low-oxygen environments or while performing high-intensity sports such as marathons or rigorous workouts at the gym.
See How Your Exercise Is Affecting Your Body State with Personal Activity Intelligence
Zepp E's range of professional workout modes helps users to track and improve their performance when exercising, while the Personal Activity Intelligence (PAI) health assessment platform turns sophisticated information on a users' heart rate and daily activity levels into a single metric, providing an easy-to-understand score to help guide users on the state of their physical condition. To further encourage people to lead a healthy, active lifestyle, Zepp E allows users to set daily activity goals, including steps taken and calories burned. It also offers all-round fitness tracking features, such as reminders to stand up after long periods of inactivity.
24/7 Life Companion on Your Wrist
In addition to its health and fitness tracking capabilities, Zepp E is a smart life companion, allowing users to set timers, alarm clocks and even check the weather forecast, as well as receiving notifications when new calls or text messages come in on their smartphone. For those who rely on music to get them through a workout, Bluetooth Music Control allows users to play, pause or skip tracks from their watch during exercise, without having to pull their phone out of their pocket.
The Zepp E will be available in the US at a starting price of US$249 from 25th August 2020 onward, and 1st September 2020 in the UK starting from £209.