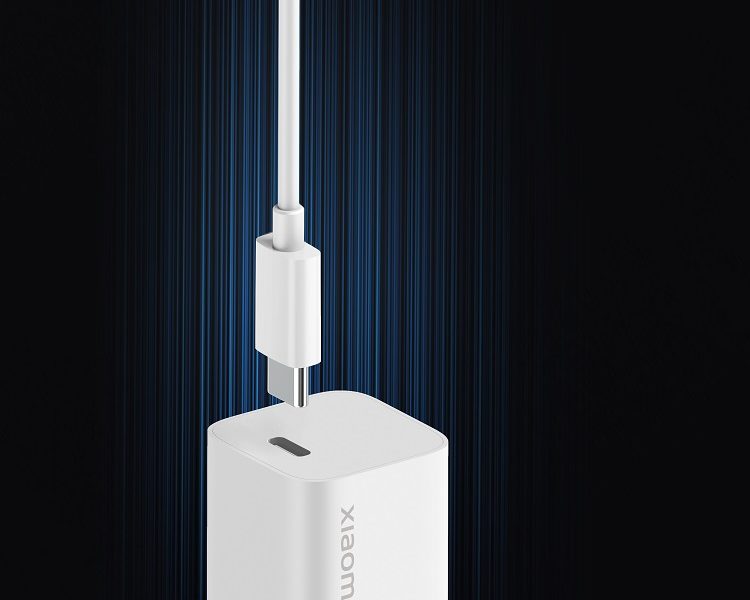 Xiaomi has just announced the Mi 65W fast charger with GaN tech priced at €29.99, with the 65w fast charger that's half the size of similar fast chargers.
A must-have for both globe-trotters and city commuters, Mi 65W Fast Charger with GaN tech packs a powerful punch into a clean and compact design. The in-built third-generation GaN semiconductor enables the device to feature a 30% improvement in power density so it can scale down to 48% smaller than the size of a standard Mi Laptop adapter, small enough to fit in the palm of the hand. USB-C, charges laptops, smartphones, and more.

Dimensions
• Size:
– 80 x 30 x 30mm without pins (EU)
– 30.8 x 30.8 x 56.3mm without pins (US)
• Colour: white
Performance
• Rated input: 100 – 240V 50/60Hz 1.7A
• Rated output: 65W MAX
• Support Mi Fast Charging and PD 3.0 protocol
• Charge Mi 10 Pro from 0 to 100% in 45 minutes
Package includes
• Charger x1
• 5A USB-C to USB-C cable (1m) x1
• Instruction manual x1
• Warranty notice x1

Fitted with a USB-C port, Mi 65W Fast Charger with GaN tech is universally compatible, providing Mi Fast Charging and USB PD 3.0 fast charging for users of a wide range of brand devices. It offers a maximum high-power output of 65W for laptops and 50W for smartphones, capable of powering a Mi 10 Pro from 0 to 100% in just 45 minutes.
Worry-free, multi-protect safety features Mi 65W Fast Charger with GaN tech offers comprehensive safety features that guarantee complete protection and high-efficiency charging for all devices, regardless of the brand or model.
The charger's smart compatibility function allows it to intelligently identify the output of different mainstream brands' USB-C devices, from laptops to smartphones to the latest gaming consoles, ensuring a worry-free, safe and stable charging connection.