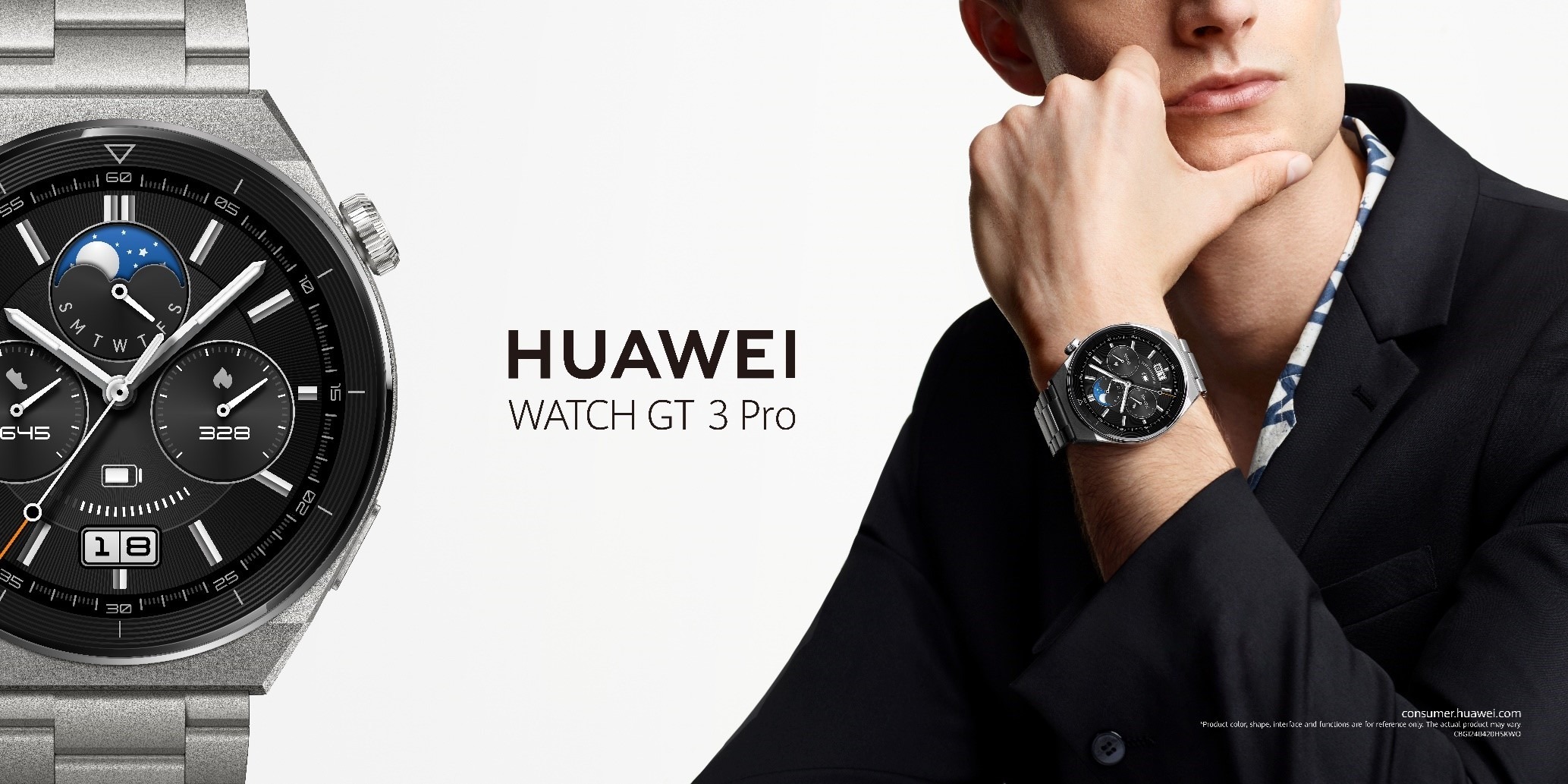 HUAWEI today showed off their new cutting edge hardware products at a Health and Fitness event in Milan, including HUAWEI WATCH GT3 Pro, HUAWEI WATCH FIT 2, HUAWEI Mate Xs 2, HUAWEI WATCH D, HUAWEI S-TAG and HUAWEI Band 7 which aim to further simplify the daily lives of consumers.
Along with its hardware products, HUAWEI also features its world-renowned Health App which has aided consumers all around the world lead a healthy lifestyle.
Huawei Consumer Business Group always puts consumers at the centre of what it does. At the launch event, Richard Yu, CEO of the Consumer Business Group, highlighted Huawei's continuous dedication to optimising user experience to fulfil its strategy and vision of an All-Scenario Seamless AI Life.
William Tian, President Western Europe, Huawei CBG said:
'Our launch event today in Milan demonstrates Huawei's commitment to the Health and Fitness category, but also our desire to focus on developing wearables with strong aesthetics and unbeatable functionality.''
HUAWEI WATCH GT3 Pro: Redefining the professional workout
The HUAWEI WATCH GT3 Pro, available in Titanium and Ceramic editions, comes with a new interface design, premium materials, an ultra-clear large screen and a range of watch faces to choose from. The latest Huawei's latest flagship smartwatch makes it easy to support a healthy lifestyle, with ECG analysis, Arterial stiffness detection and TruSeen 5.0+ data monitoring technology, allowing for accurate heart health measurement and blood oxygen monitoring.

With a 1.43-inch AMOLED high-definition colour display, displaying 466 x 466 high-definition resolution, the watch produces clear and precise information on the screen. To ensure comfort and durability, the HUAWEI WATCH GT3 Pro uses a sapphire glass lens and a ceramic back case. The skin-friendly materials allow for automatic detection of any change in temperature.

For accurate GPS positioning capabilities, the HUAWEI WATCH GT3 Pro has a build-in dual-band five-system GNSS that features 5 satellite systems (GPS, Beidou, GLONASS, Galileo, QZSS). Making strong breakthroughs in diving level water resistance, users can set the watch on new sport mode; freediving mode, up to 30 meters deep.
Users of the HUAWEI WATCH GT3 Pro have access to over 100 workout modes paired with an AI Running Coach and personal running planning feature based on an individual's physical, running history and personal goals. They are also able to monitor their health with the Electrocardiogram (ECG) function. The HUAWEI WATCH GT3 Pro enables users to obtain accurately recorded ECG data in support of vascular health management, allowing them to actively prevent the risk of vascular diseases.
HUAWEI WATCH FIT 2: Redefining the smartwatch for a new generation
With fashionable characteristics, the HUAWEI WATCH FIT 2 connects style and functionality together.
The HUAWEI WATCH FIT 2 is equipped with a 1,74-inch AMOLED HD HUAWEI FullView that displays 336PPI and 336 x 480 resolution to deliver an excellent visual experience and is accompanied by a screen-to-body ratio as high as 72.2%. The watch also features a new chessboard launcher design which provides users with an interactive experience and the Tap to Transfer feature, which allows users to tap devices together to transfer files.

HUAWEI WATCH FIT 2 now comes with a speaker, in addition to the microphone. Calls can be pushed from users' smartphones to their smartwatches via Bluetooth, so they can chat on the go, wherever they are. Users can answer and hang up calls with ease by tapping on the smartwatch's button and adding frequently used contacts in the HUAWEI Health App. They can also play music directly on the smartwatch with offline music playback and manage music playback through mobile apps. Gain access to HUAWEI Assistant∙TODAY on the smartwatch to quickly check the weather, flights, and other information.

The Huawei Health App has a range of other ways to promote a healthy lifestyle. Users can use the Healthy Living Management, to create a unique wellness plan, including daily steps, water intake, workouts and more; which the app reminds them of every day, offering positive feedback to keep users feeling good about maintaining a healthy lifestyle. The HUAWEI WATCH FIT 2 is packed with intelligent features specifically designed to help users work out anywhere; including 97 workout modes.

There's also a built-in animated fitness coach for 7 selected modes, offering easy-to-follow audio instructions and demonstrations, making it easy for users to fit their workouts into their lives and track their progress as they go.
HUAWEI Band 7: Lightweight, Stylish and Rich in Features
Standing out amongst its competitors, the HUAWEI Band 7 provides professional functions in the field of scientific health and fitness. The band features the thinnest fitness tracker at less than 10mm in thickness, and weights 16g. Equipped with an AMOLED display consisting of a screen-to-body ratio of 64.88% and 194 x 368 resolution bringing vivid content and visuals. Users can personalise their watch faces with different colours to match their outfits.
Customise the watch face with 3 different modes, including AOD Watch Faces with default watch faces to how content is displayed on the watch face; Moon Phase Watch Face that displays sunrise and sunset timings along with 8 moon phases and tidal change in real-time; as well as over 4,000 themes with matching colours to fit the user's personal style.
With HUAWEI's new running measurement system, Running Ability Index (RAI), users can evaluate their running ability objectively and find out their progress in real-time.
While working out, users can use the HUAWEI TruSeen™4.0 to track their heart rate continuously, quickly, and accurately with two 3-in-1 LED and one photodiode for a higher light intake.
HUAWEI Health App
HUAWEI Health App covers all aspects of a healthy lifestyle, including Fitness, Nutrition and Wellness. Users can enjoy a wide range of features of the HUAWEI Health App to stay fit for both physical and mental health. With HUAWEI Health+, Huawei is introducing a new premium paid subscription service for users who are looking for more advanced health & fitness features.
Creating a regiment to stay healthy is not easy but with the help of the HUAWEI Health App+'s Stay Fit Plan, users can create workouts and eating plans with automatic reminders for individuals based on their personal training days, exercise goals and favourite foods. Use the Nutritional Analysis feature to input nutrition data for each meal and calculation highly accurate calorie counts that can help users meet their goals.
Lastly, to help with breathing, HUAWEI's Breathing Training allows users to create and develop their own breathing exercise routine which encourages consistency and ensures that the practice fits into the user's daily life.
HUAWEI continues to strive to enable users to lead healthy lifestyles with new innovations. With new and unique hardware and functions allowing users to track and motivate themselves as they embark on the journey to finding their best self.
The HUAWEI Health+ subscription will cost 7.99 EUR per month or 59.99 EUR per year. The beta will be available today until the 30th June, with the full version launching on 30th June on HMS & Android in Italy and Germany only. Wider availability to be announced in due course.
HUAWEI Mate Xs 2: Perfection Expanded
Introducing the HUAWEI Mate Xs 2, HUAWEI's brand-new flagship foldable smartphone. With a weight of only 255g and a thickness of only 5.4mm, the phone features the first 3D Fibreglass Design to achieve a fusion of aesthetic colours and textures. To achieve an ultra-flat surface which is minimalistic and natural, the phone uses the Falcon Wing Design. Through that, the movement of the hinge and screen is precisely synchronised via the fixed-length linkage control. For the phone's screen, the use of HUAWEI's self-developed innovative industry-first composite screen to absorb all shock and buffer makes the HUAWEI Mate Xs 2 ultra-reliable.
To further enhance user quality, the HUAWEI Mate Xs 2 is equipped with HUAWEI flagship products such as a 7.8-inch True-Chroma foldable display to deliver high-resolution content, a Silicon-Based Anode battery for higher density and larger capacity, 66W HUAWEI SuperCharge that allows a 90% charge within 30minutes, and an Anti-Reflective Nano Optical layer to help reduce glare.
And to top that all off, the HUAWEI Mate Xs 2 incorporates innovative interactions with multitasking capabilities and Floating Window Swipe Gestures to provide a seamless control while operating the multi-window.
HUAWEI S–TAG 
The HUAWEI S–TAG looks to help consumers understand their workout status and improve running efficiency while reducing injury risk through multi-functional and dynamic motion sensors. With a lightweight design of 7.5g(without the clip accessory), the tag is easily carried during workouts combined with an innovative split design, where users need only press and twist to disassemble or assemble.
Equipped with industry-leading 9-axis high-precision sensors built-in to accurately monitor running posture based on the users' foot and waist motion data which is measured based on 13 types of running posture data to help users attain the perfect running posture. In addition to recording running data, Huawei also conducts research with the China Institute of Sports Science to provide professional analysis and guidance for runners.
The HUAWEI S–TAG can be easily paired with HUAWEI Health App and dedicated smartwatches via Bluetooth. The tag also supports basic cycling metrics such as cadence, speed and distance.
HUAWEI WATCH D
The HUAWEI WATCH D is Huawei's first wrist-type blood pressure monitoring device providing accurate blood pressure measurement anytime and anywhere for hypertensive patients.
At 1/6 size and weight of a traditional blood pressure meter. The HUAWEI WATCH D also uses a mini pump to measure blood pressure accurately anytime and anywhere. Using an innovative mini pump, the pressure of the air pump can reach to 40kPa, ensuring blood pressure can be measured up to 230mmHg. This is equivalent to the range of traditional blood pressure metres.
HUAWEI WATCH D is not only a blood pressure sensor but is also a smartwatch that supports heart rate measurement. HUAWEI WATCH D is placed with an ECG high-performance sensor module that supports recording ECG data and immediately generating ECG reports.
It has multiple workout modes and health monitoring functions. HUAWEI WATCH D also supports blood pressure measurement, heart rate monitoring, scientific sleep monitoring, all day SpO2 monitoring, skin temperature detection, stress monitoring, etc, and is equipped with more than 70 workout modes. Combined with the smart mode, it offers 7 days of long battery life, which ensures users can wear and use it continuously without having to charge frequently.
The HUAWEI WATCH D release is currently undergoing approval in a variety of markets outside of China.
Pricing and Availability
HUAWEI WATCH GT 3 Pro Titanium Edition (RRP from £299.99) is available from 30th May with a pre-order from 18th May – to 29th May. HUAWEI WATCH GT 3 Pro Ceramic Edition (RRP of £429.99) is available from 8th June with a pre-order from 18th May to 7th June. Both editions will be available from the Huawei Store and selected retailers including Amazon and Currys. Customers who pre-order through the Huawei Store and participating retailers will receive a free pair of HUAWEI FreeBuds Pro in white.
Titanium Edition: https://consumer.huawei.com/uk/wearables/watch-gt3-pro-titanium
Ceramic Edition: https://consumer.huawei.com/uk/wearables/watch-gt3-pro-ceramic
The HUAWEI WATCH FIT 2 (RRP from £129.99) will be available from the Huawei Store and selected retailers including Amazon, Currys and Very from 15th June. There is also a pre-order offer from the Huawei Store between 30th May and 14th June. Customers who pre-order will receive a free pair of HUAWEI FreeBuds 4i (White).
HUAWEI Band 7, HUAWEI Mate Xs 2, HUAWEI S-Tag and HUAWEI WATCH D availability to be announced in time.