Today marks the official first day of summer, whilst we may have to wait a little longer to go to our next gig, there's no reason you can't create your own party in the park with the latest Sennheiser on and in-ear headphones. Designed to immerse you in your favourite sounds of the summer, these headphones will get you as close to live music as you can be without being there.
Here are a few picks for your next big summer adventure:
MOMENTUM True Wireless 2 (£279 / €299)
These little buds give you unrivalled stereo sound and the option to personalise your listening experience with built-in adjustable equalisers. Switch off your surroundings and dive into your favourite tracks with active noise cancellation and with a 7-hour battery life that can be extended up to 28 hours with the charging case. These ergonomic wonders will stay with you all day on the go!

Available in black or white from Sennheiser, John Lewis, Currys, Amazon, Harvey Norman, Richer Sounds and Littlewoods
MOMENTUM Wireless (£349 / €399)
If you like to be seen with the latest sound, these stylish Bluetooth cans will be the right fit for you. Active Noise Cancellation and Transparent Hearing functionality allow you to experience your audio world on your terms. The advanced Active Noise Cancellation offers three modes that are tailored to different environments. And with the Transparent Hearing feature, you can enjoy music while still being fully present in whatever you're doing.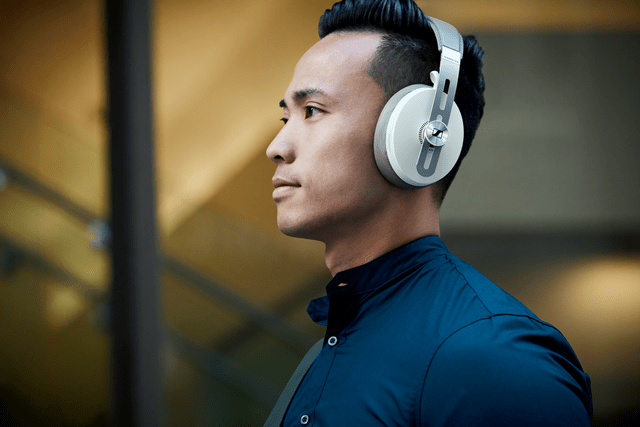 Available in black or sandy white from Sennheiser, John Lewis, Currys, Amazon, Richer Sounds, Harvey Norman and Arnotts